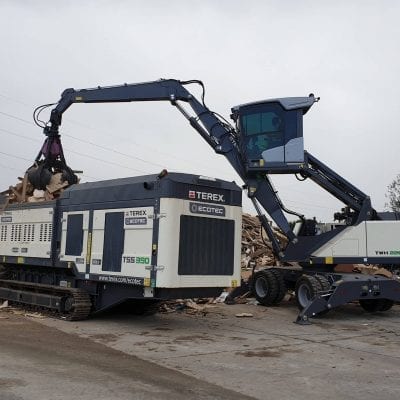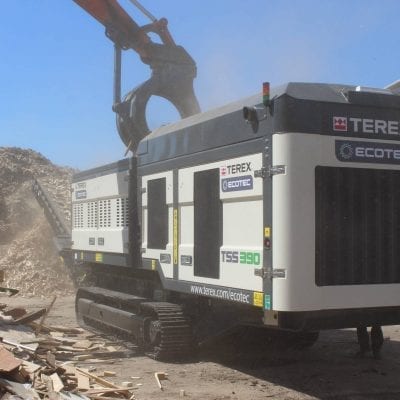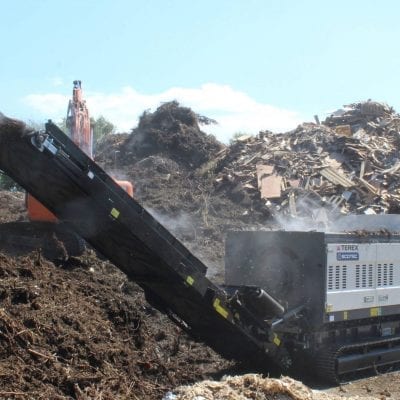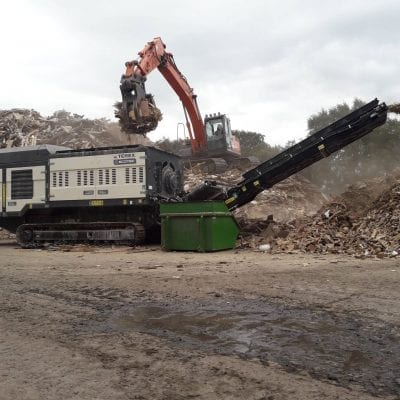 equipment for sale
Ecotec TSS 390T Slow-Speed Shredder
Track-mounted single shaft, slow speed shredder offering powerful and efficient shredding for tough materials
Ideal for volume reduction, the TSS 390T has the ability to handle the toughest of materials including tree stumps and roots, green waste, C&D waste, waste wood, pallets, and rail ties.
Expertly design in-house the 3m long shredding shaft is made from heavy-duty steel with replaceable, bolt-on shredding teeth.  Being hydrostatically driven, it offers the benefit of full speed, full torque reverse as well as protection against contaminants.  Customizable shredding programs enable the operator to configure the machine to their specific requirements and offer improved shaft cleaning in difficult applications, reducing wrappage and optimizing throughput.
Shredding takes place against a hydraulically adjustable counter comb allowing the product size to be tailored.  This comb can be operated in either a fixed position, where product size is critical or in 'release mode' when the comb can open rapidly to allow large contaminants to pass without the need to stop shredding.
Designed to provide operators with unrivaled levels of service access the shredding chamber has hydraulically operated doors on both sides allowing chamber maintenance to be carried out with ease. The TSS 390T offers a quick and simple set-up and will be ready to shred in a matter of minutes.  All conveyors are modular in design allowing each one to be removed independently reducing maintenance downtime.
Get More Info
Book a Demo
Financing
Rent Me
Technical Specs

See the Ecotec TSS 390T Slow-Speed Shredder in action!
Powered by a fuel-efficient 493HP Scania DC13 engine, the TSS 390 is designed for maximum output and minimum downtime. Ideal for volume reduction, it can handle the toughest of materials including tree stumps and roots, green waste, C&D waste, waste wood, pallets, and rail ties. The TSS 390 is simple to operate, offers excellent all-round serviceability, and is available in both tracked and wheeled variants.
User-friendly colour display offering simple operation and diagnostics
Customizable shredding programs allow operators to tailor the machine for specific applications
Expertly designed in-house shredding chamber
3m long shaft made from heavy-duty steel with an AR lining and bolt-on teeth
Multiple shredding chamber configurations
A powerful Scania engine with a low operating speed combined with an efficient hydrostatic drive creates a very responsive shredding action with protection against unshreddable contaminants and also offers full torque, full reverse
Excellent service access reduces operator downtime
High strength overband magnet with remote hydraulic raise/lower function to quickly release trapped material (Optional)
Hydraulically operated access doors on both sides of the chamber for teeth replacement and servicing
Hydraulically adjusted counter comb allowing product size to be altered to requirements
Comb can be operated in a fixed position for specific product size or release mode to allow contaminants to pass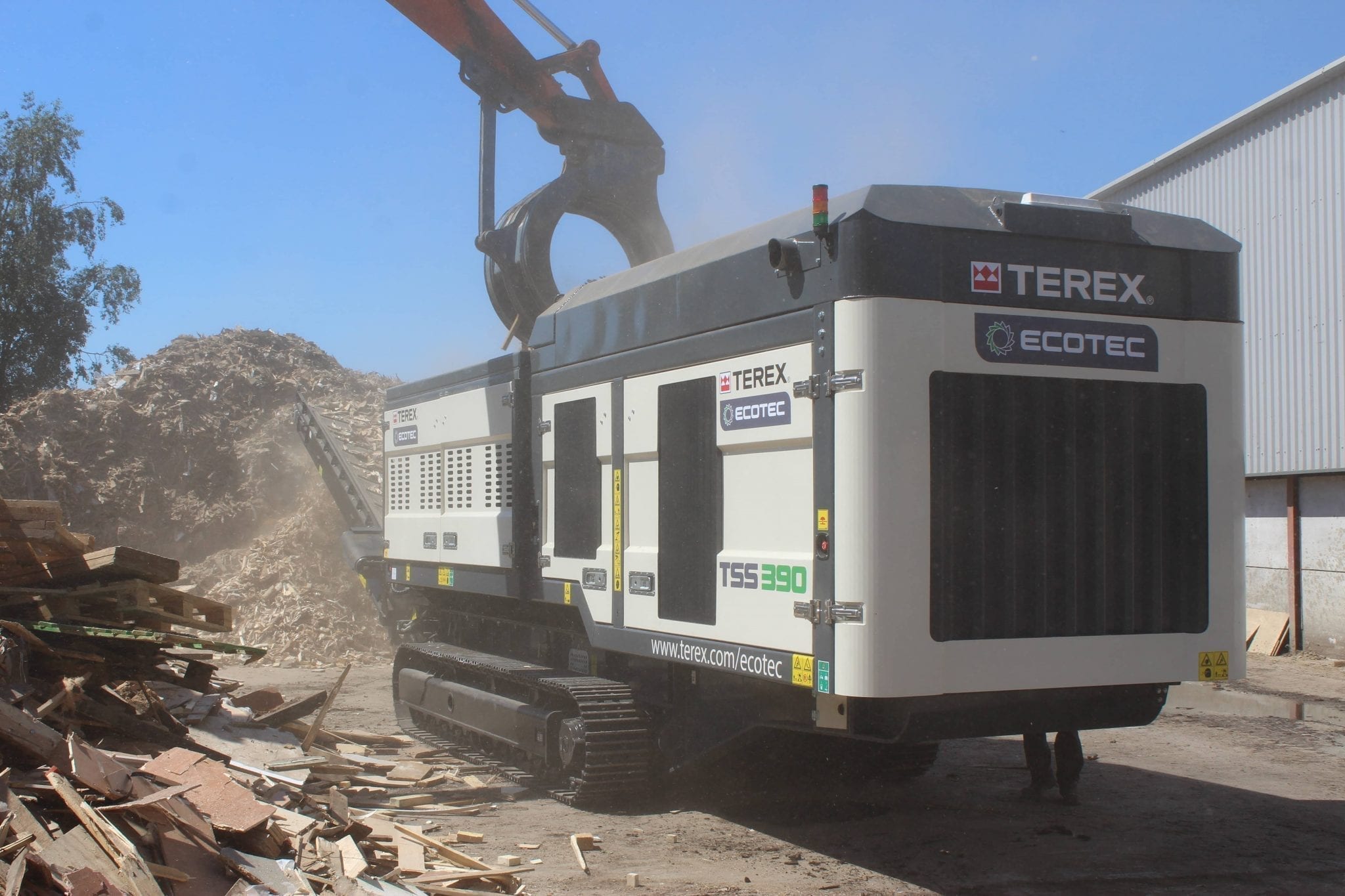 Excellent Serviceability
Chamber access on the TSS 390 is hydraulically operated and provides access on both sides of the shredding chamber. Ground-level access for tooth changes and general maintenance reduce download while the interlock system prevents unsafe start-ups.
Hydrostatic drive
The shredding shaft on the TSS390 single shaft slow speed shredder is designed with a hydrostatic drive which allows for full control of shaft speed and direction, with user-programmable shaft cycles to suit different applications.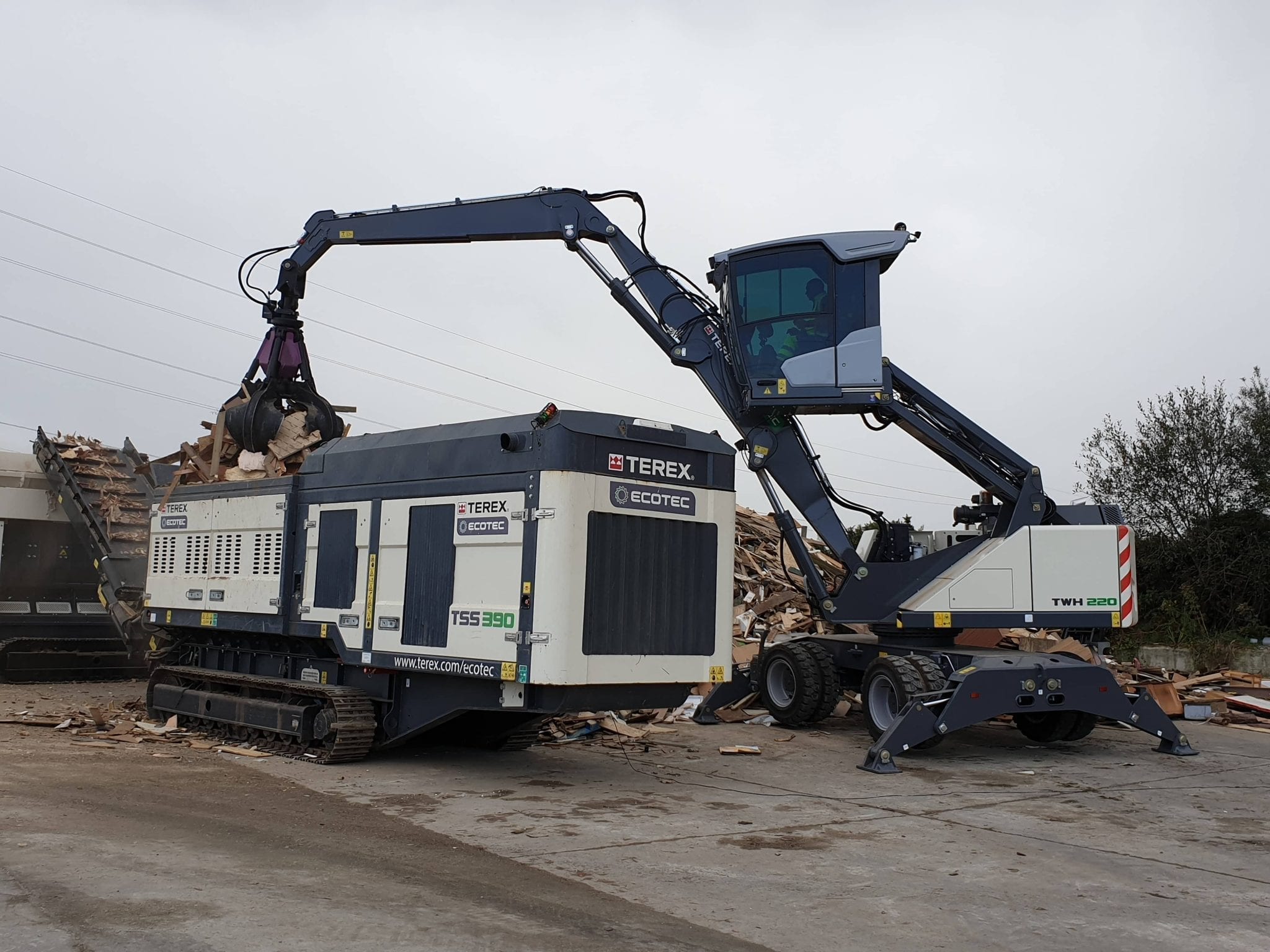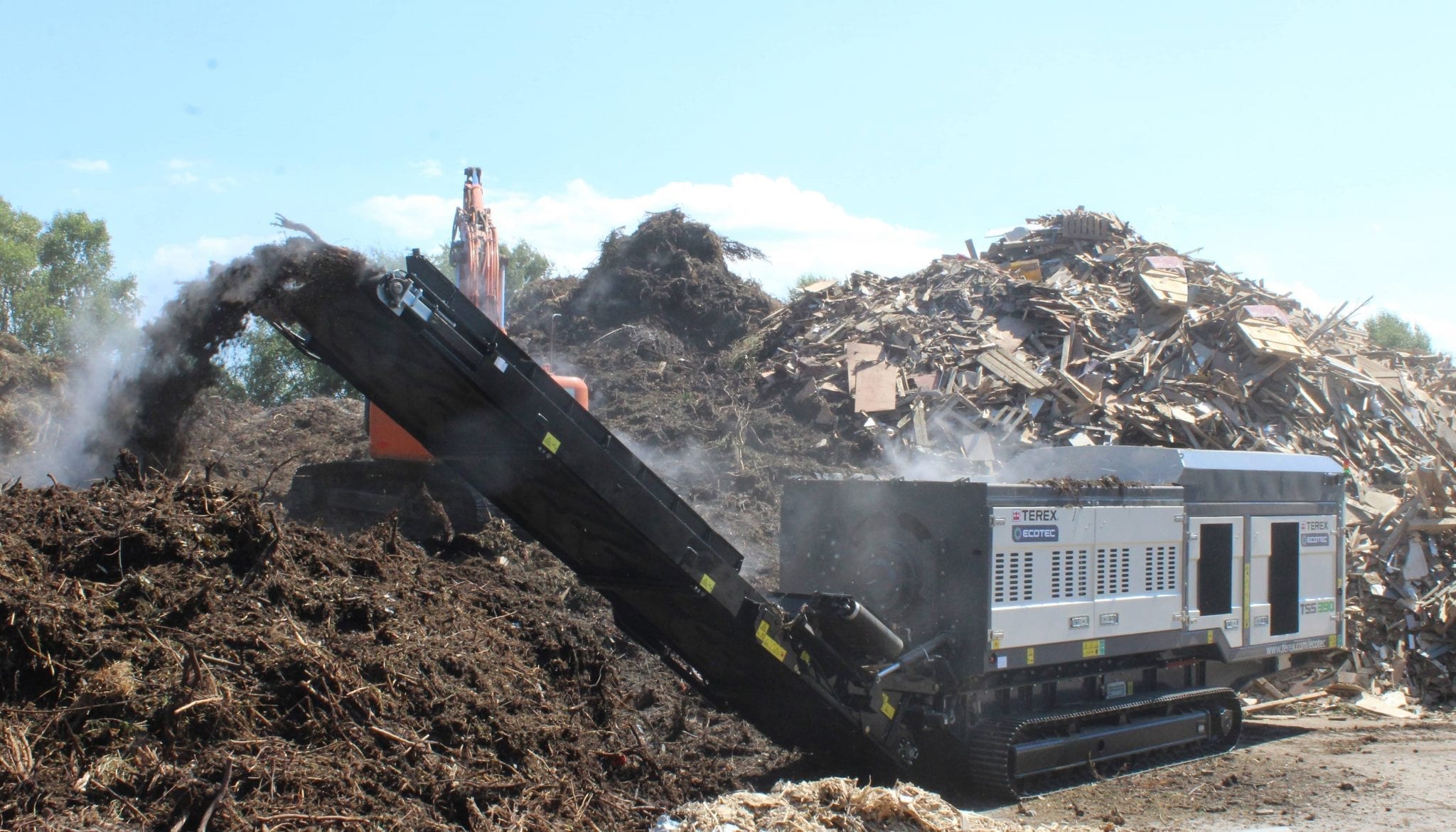 2 stage shaft motor
The 2 stage shaft motor automatically switches to high torque mode when required to help with strong/dense materials. Full speed reverse and quick direction change allow improved shaft cleaning in difficult applications, without compromising on throughput.
Overload relief modes
Operators can choose between 2 different overload relief modes on the TSS 390 shredder which protect the chamber from potential damage caused by contaminants; comb release model and/or a comb lock mode. The two relief modes allow operators to choose the right mode for their specific application and product requirements.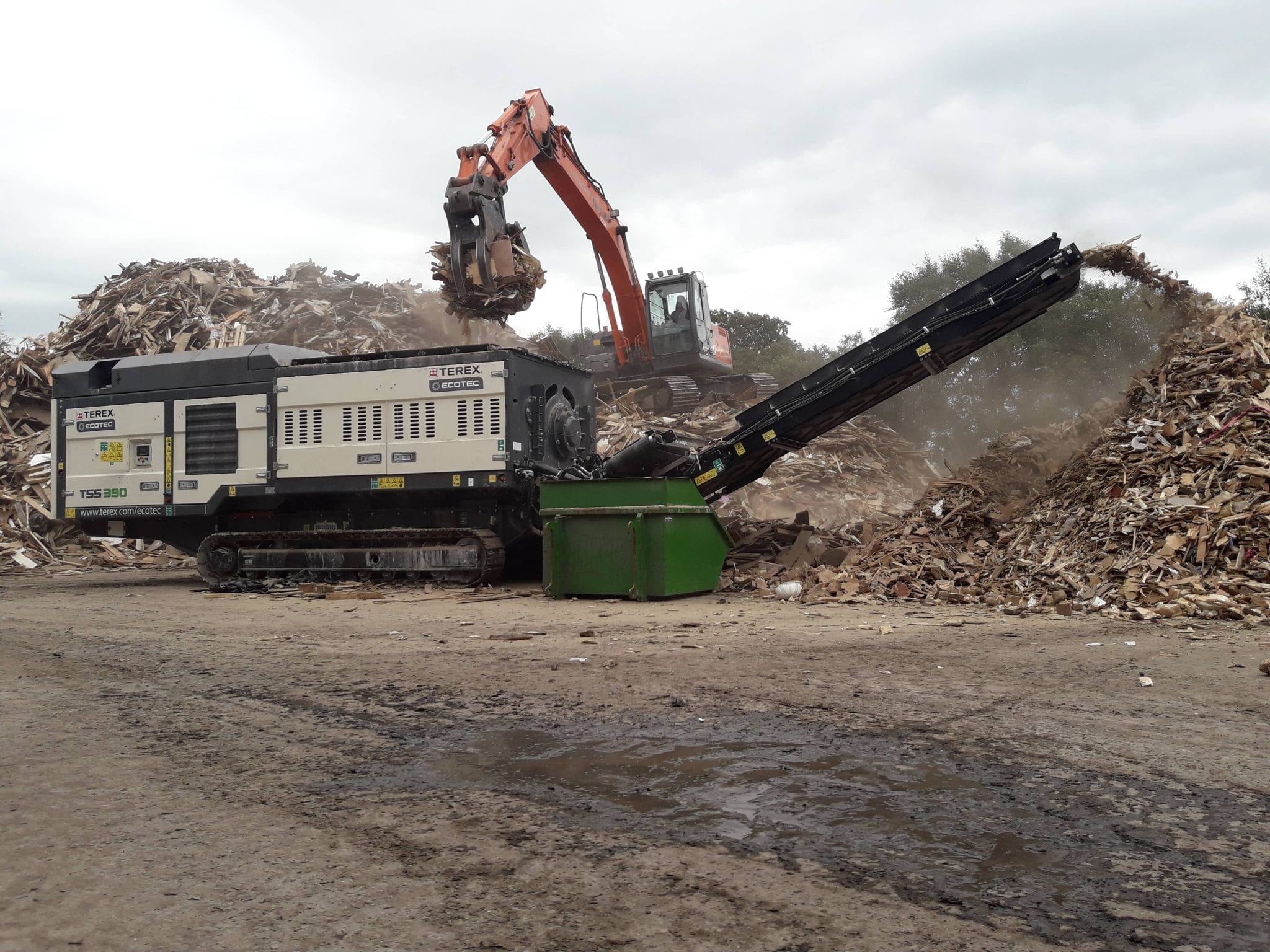 Vast product porfolio
Ecotec's broad range of equipment allows for more targeted efficiency in niche operations. Behind an aggressive research and development strategy, Terex Ecotec now offers a full product portfolio that meets the needs of today's professionals and will shape the industry for years to come. The Terex Ecotec product line has grown significantly and expanded production out of a new 105,000 square foot manufacturing facility Today their comprehensive product portfolio includes, Slow, Medium & High Speed Shredders, Trommel Screens, Recycling Screens, Waste Handlers, and conveyors.
Field support
Ecotec is your proven industry-leading partner for the design, service, and support of primary waste recycling, wood recycling, and composting equipment. They have dedicated sales and service staff for the Ecotec product range with a driving focus on providing customers the best support in and out of the field. Their world-class dealer distribution network provides the sales and aftermarket service demanded in the marketplace giving customers the support required to maximize production and minimize downtime.
Industry leader
Terex® Ecotec, part of the wider Terex Materials Processing group, is an industry leader in the design and manufacture of wood processing, biomass, and recycling equipment. The range of innovative machines available is robust yet user-friendly with a focus on throughput, efficiency, and serviceability. Their world-class range of mobile equipment that will shape the industry for years to come.