equipment for sale
CBI Chipmax 484 Whole Tree Drum Chipper
Portable, tracked and truck-mounted whole tree chipper
The CBI Chipmax 484 is a compact drum whole tree chipper designed for high volume production. Consistently out-producing other drum chippers by up to 50 percent, the CBI 484 has production capabilities up to 120+ tph and can process logs up to 24″ diameter.
Powered by a CAT C-18 755hp and featuring two rotor options, the CBI 484 makes high-quality fuel chips custom sized from 12–25 mm or "micro-chips" from 2–12 mm. These wood microchips produce a consistent fiber length that dramatically reduces the overall cost of producing pellets and improves the function of small boilers.
GET MORE INFORMATION
FINANCING
TECHNICAL SPECS

Check out the CBI Chipmax 484 Whole Tree Drum Chipper in action!
Available as a tracked, portable and truck-mounted.
Larger feed opening, lower winged side walls, sloped deck, and reverse pivoting feed yoke make feeding brush and tops easy.
Rotating discharge chute for top loading of trailers and 290° rotation for broadcast chip spreading minimize truck relocation during loading. Available in straight, flexible, or vertical configurations.
Standard, pivoting or rotating chip deflector options to ensure smooth and precise discharge.
CAT, C-18 755hp Tier 4 final engine.
Infeed accepts logs up to 610mm (24") in diameter. The optional apron-style conveyor prevents material spillage or four-strand, heavy-duty drag chain to screen abrasive material.
IQAN control system with radio remote control.
1220mm (48″) infeed.
1220 x 1016mm (48″ x 40″) rotor.
500 mm triple grouser tracks on tracked models.
Easy access for knife changes.
Dynamic chip deflector options.
It can quickly adjust to the loading angle.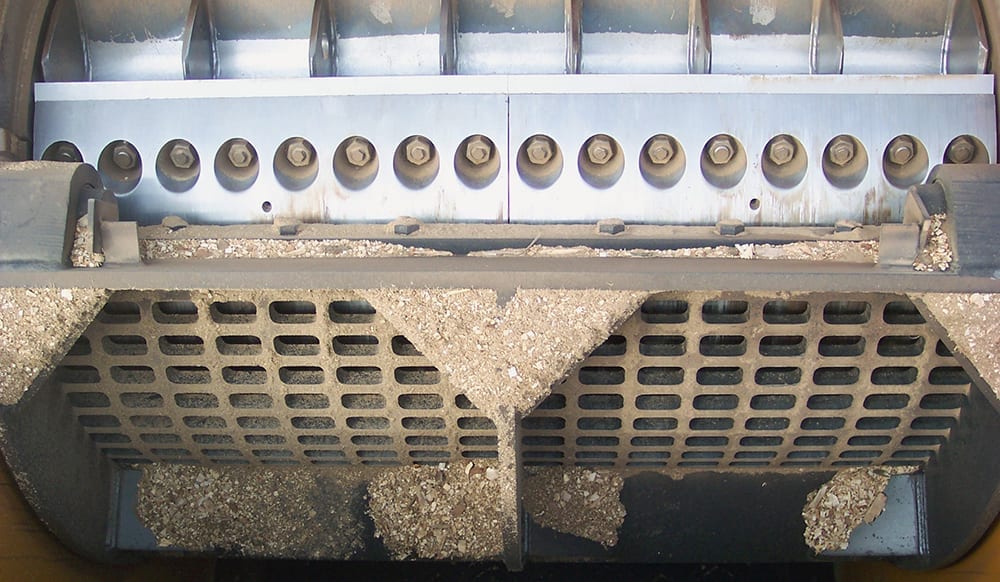 Interchangeable rotors
Featuring two rotor options, the CBI 484 makes high-quality fuel chips custom sized from 12–25 mm or "micro-chips" from 2–12 mm from logs up to 24" in diameter.
Compact design
Compact yet enormously productive, the CBI ChipMax 484 whole tree chipper hit the market with an eye on productivity and customer flexibility. Starting at 19,000 kg (42,500 lbs) the 484 offers a small footprint with high throughput with up production capabilities up to 120 tph.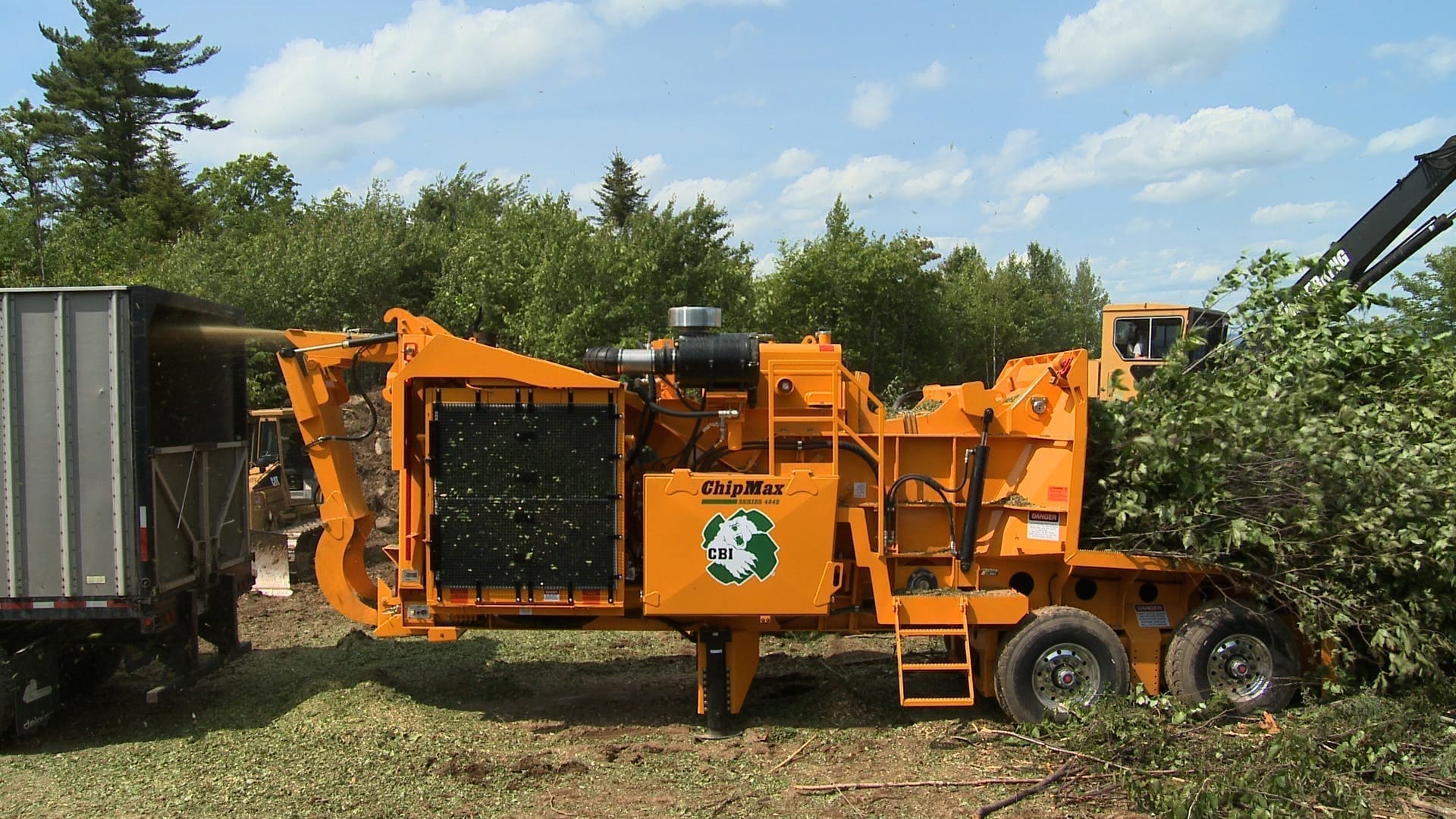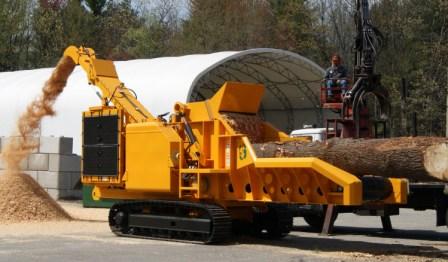 Reliable dependability
The rotor, chipper box, and feed system are the strongest in its class as this drum chipper provides owners with years of trouble free service. No other drum chipper currently on the market challenges machine operators to keep up as much as this extreme-duty biomass production workhorse.
Consistent quailty
The micro-chips produced from the CBI 484 chipper have consistent fibre lengths to reduce the costs of producing pellets and improving the functioning of small boilers.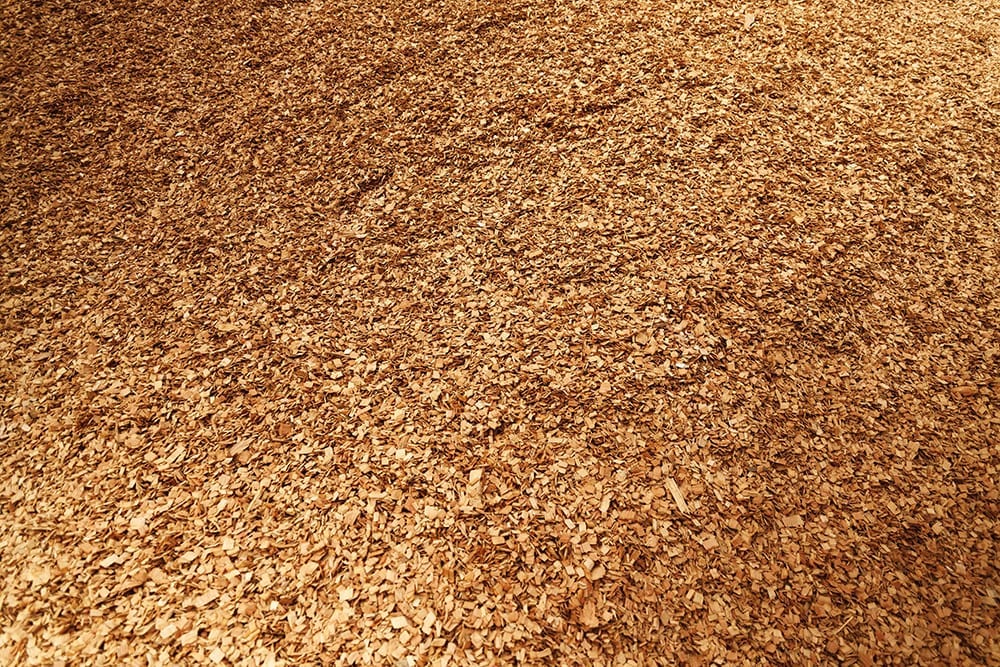 Industry leader
Terex® CBI, part of the wider Terex group, is an industry leader in the design and manufacturing of wood processing, biomass, and recycling equipment. CBI's tradition of quality runs through complete lines of horizontal grinders, industrial wood chippers, flail debarkers, screens, stacking conveyors, stationary systems, and attachments.
Outproduce. Outperform. Outlast.
Since 1988, CBI machines have been purpose-built to outproduce, outperform, and outlast anything in the market. Diverging from the pack of sorely inadequate wood grinders, CBI completely reimagined the value curve by producing the ultimate workhorses for unmatched production.
State-of-the-art Technologies
CBI started with the design of the CBI Grizzly Mill with its patented, extremely rugged offset-helix rotor that uses kinetic energy in order to consume less power while aggressively outperforming anything on the market in terms of throughput. This technology became the basis for product lines like Grizzly Mill® wood waste hogs, Magnum Force® horizontal grinders, and Magnum Force® chippers. From this technology, CBI grew into one of the premier wood grinder and wood chipper manufacturers in the United States and around the world.
Additional information
| | |
| --- | --- |
| Application | |
| Configuration | |
| Manufacturer | |
| Model | |
| In Stock / Available to Order | |