MOBILE TRACK-MOUNTED CONE CRUSHERS FOR SALE & RENT
Keestrack Cone Crushers
Keestrack cone crushers innovative design provides superior crushing capabilities with optimal fuel consumption and mobility. Designed for secondary, tertiary or quaternary applications, the H4 and H6 mobile tracked mounted cone crushers can be used for a wide array of applications within quarrying and mining industries.
At the forefront of innovation, Keestrack has been leading the way in terms of energy efficiency, reduced maintenance costs and increased equipment life expectancy. This is evident in their cone crusher series which offers complete hybrid capabilities including power directly from the grid, a removable onboard genset and the ability to power secondary machines such as a screener or stacker. These hybrid technologies offer up to 70% fuel savings compared to standard diesel units. Just another examples of the many advantage provided by Keestrack cone crushers including high capacity, high end product quality and easy of maintenance.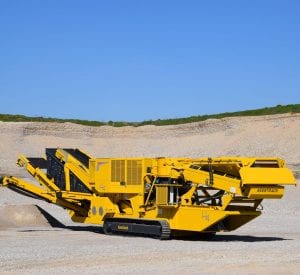 Capacity:

Up to 250 tph

Weight:

35,000 kg

Hopper:

8 m3
learn More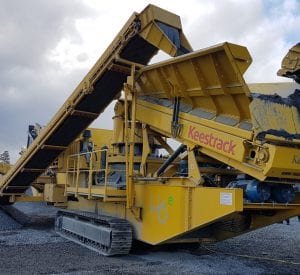 Capacity:

Up to 400 tph

Weight:

52,000 kg

Hopper:

8 m3
learn More
Leasing & Finance
Investing into a new piece of heavy equipment is not always an easy choice to make for any organization. At Frontline you can get customized equipment financing solutions to fit your personal needs from short-term to long-term financing, to rental and rental-to-own purchases.
Learn More