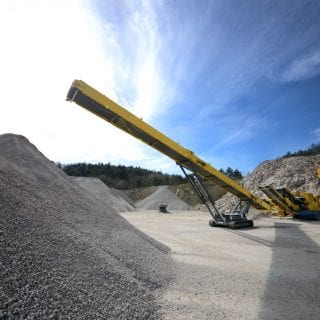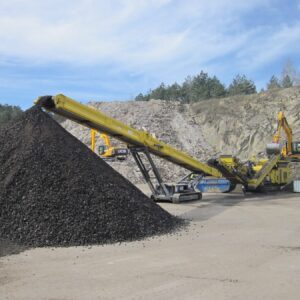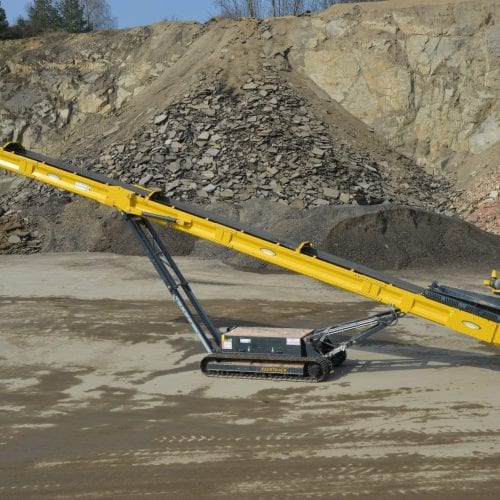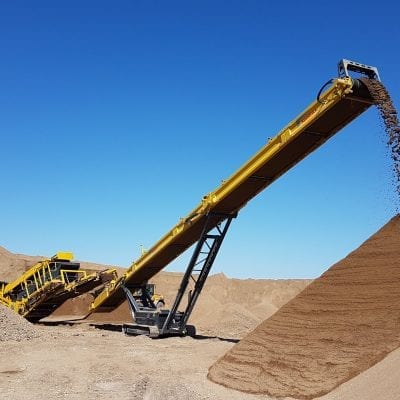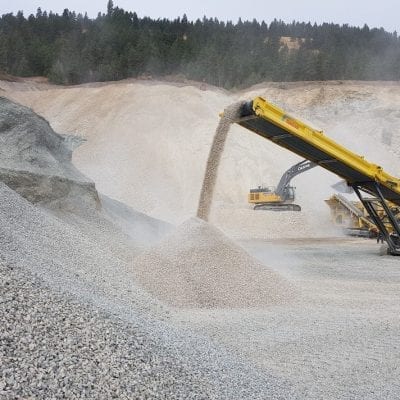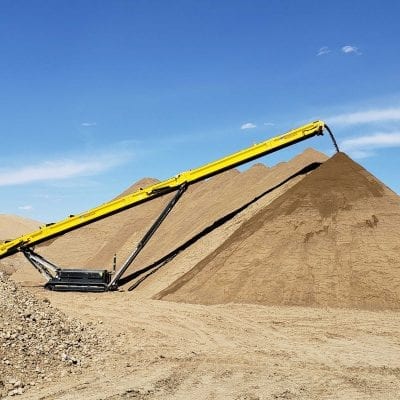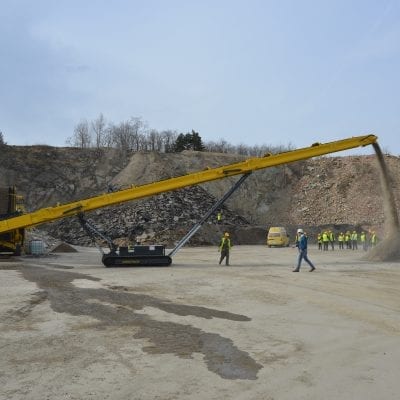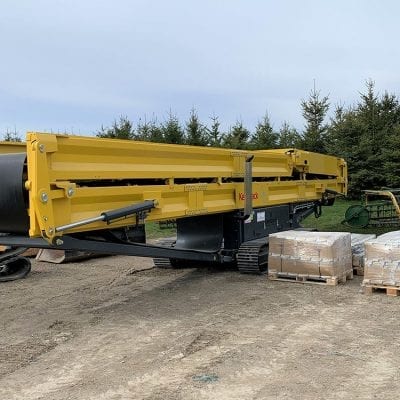 equipment for sale
Keestrack S5 Stacking Conveyor
Industrial track-mounted mobile stacking conveyor with discharge heights ranging from 6 to 9.4 meters (20′ – 31′)
The Keestrack S5 track mounted mobile stacker combines leading class technology with a highly reliable and efficient design. This lightweight machine can be set to 3 different inclinations for unique site requirements, while still offering quick setup times. While powerful and reliable, this machine provides a compact engineered design that can easily be transported even in a transport container.
Get More Info
Book a Demo
Financing
Rent Me
Technical Specs

75% cost saving capacity compared to a loading shovel
Up to 500 tph
Main conveyor 1,000 x 23,000mm (39″ x 75′)
Very good stockpiling capabilities
Available in a full hybrid version
Stockpile capacity from 2500 tonnes to 15000 tonnes
Discharge height from 6 meters (20') to 9.4 meters (31')
Available in Diesel/Hydraulic drive & Diesel/Electric drive
Compact, easy one-piece transport
Green power electric drive available
Load sensing hydraulic system saves 25% of fuel costs
Steel hydraulic piping
Superior level of surface treatment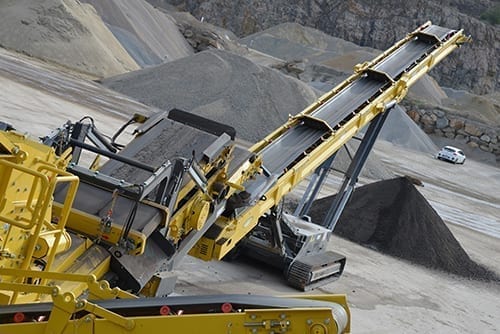 Heavy-duty feeding chute
The chute liners on the S5 stacking conveyor are made of wear-resistant Hardox HB 450 for longer wear life and a reduced wear costs.
Fully Mobile
The S5 is a fully mobile stacking conveyor with independent power and tracking capabilities that allow for site maneuverability and quick setup times.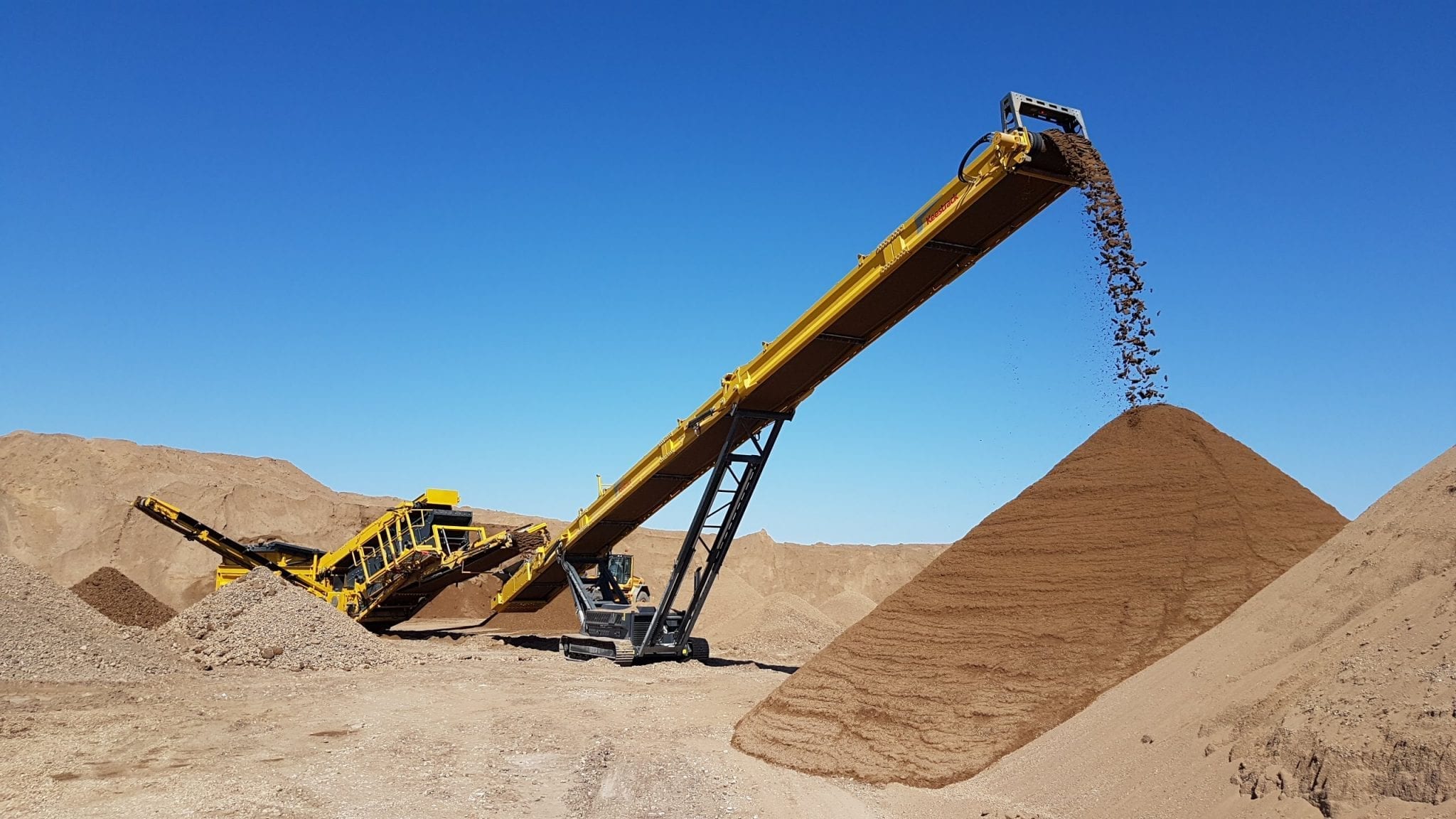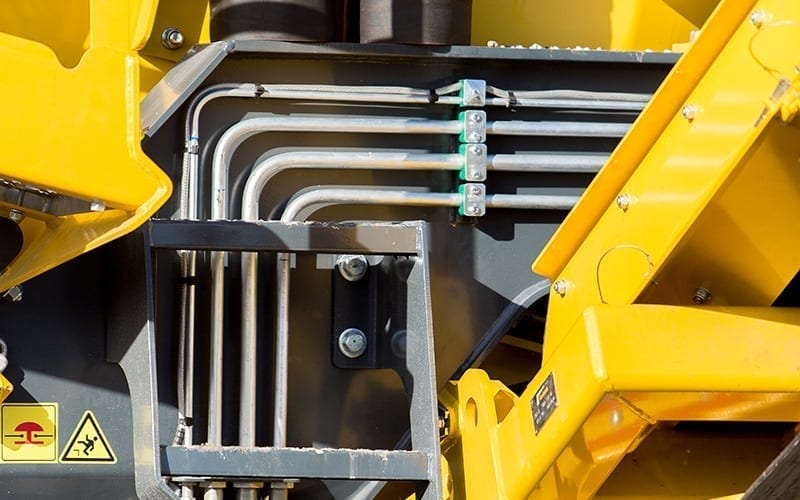 Steel Hydraulic lines
Steel Hydraulic lines are used throughout the machine where possible. Offering many benefits including increased strength, improved safety, easier repairability, and better heat distribution, these steel hydraulic lines improve the lifespan of the lubricants.
Fuel efficient
The S5 conveyor features load-sensing hydraulics which offers upwards to 20 – 30% in fuel savings compared to traditional diesel-driven drives. The system automatically detects where hydraulic power is needed in the machine and adjusts accordingly. Fuel savings are achieved by reducing load when it is not required.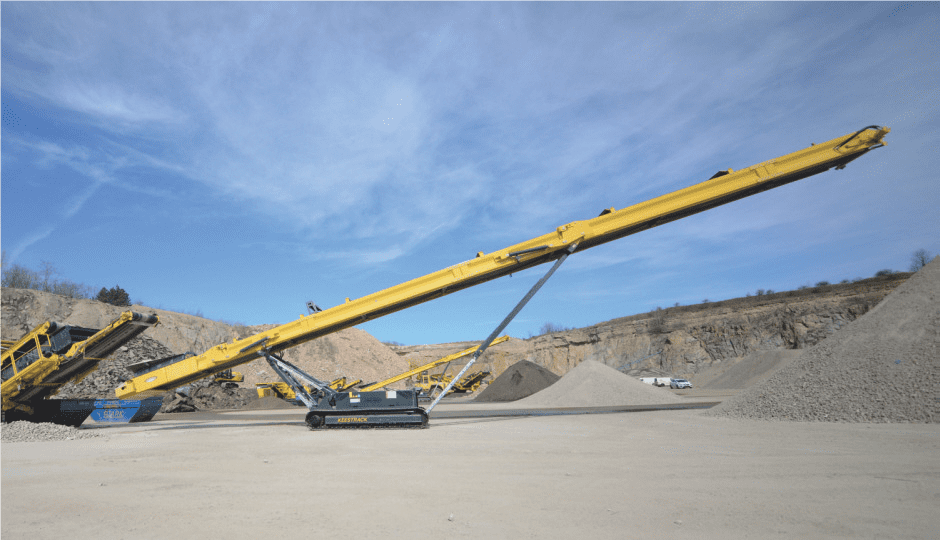 State-of-the-art Technologies
Keestrack focuses on state-of-the-art drive technologies and sophisticated processing concepts. From the use of modern communication technology and telematics for remote plant control and maintenance management to the use of high-strength steel in the machine frames and superstructures, Keestrack never compromises on quality with uncompromising standards. Anything less than exceptional doesn't make the grade.
Performance in every detail
Keestrack is dedicated to delivering the best-in-class for all their customers, so they design every Keestrack crusher, screener, and stacker from the ground up to be highly efficient and cost-effective. These many individual innovations together set Keestrack apart. Their promise of performance in every detail means they go the extra mile to set the standard within their sector.
Private family owned
In 1996 Kees Hoogendoorn and his wife Annet Schoenmaker started Keestrack with an ambitious vision: to build the world's first direct feed scalper. Today, they proudly lead the way in mobile screening and crushing technologies. Their belief in the importance of family gives them the confidence to push further and try harder. They are 100% privately owned and managed by the Hoogendoorn family, with the idea of family at the heart of everything. The result gives an unshakable belief in Keestrack and their ability to succeed.