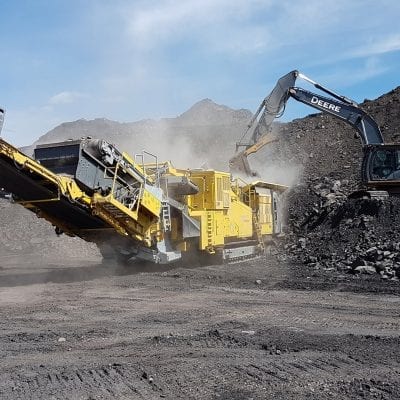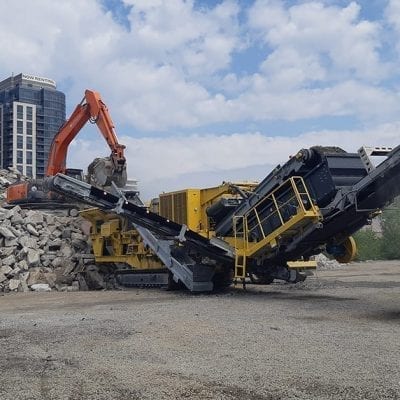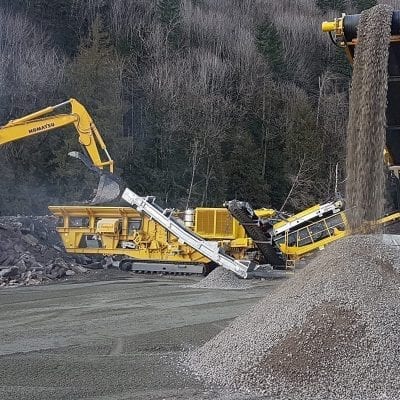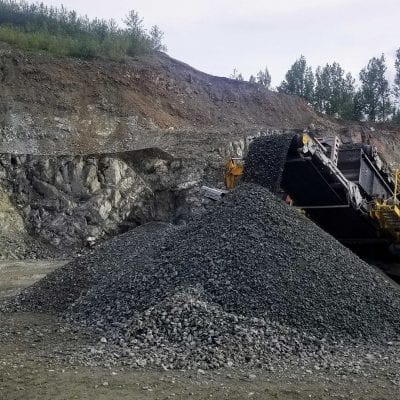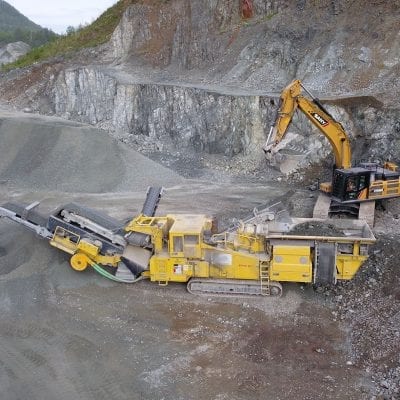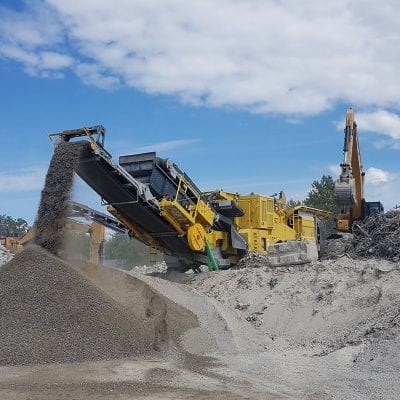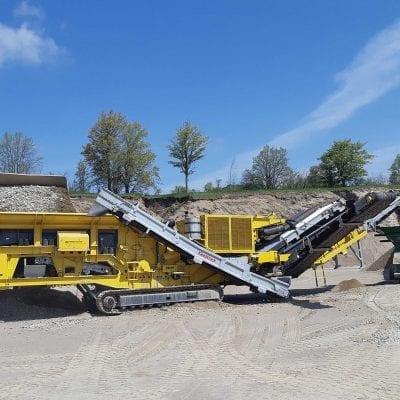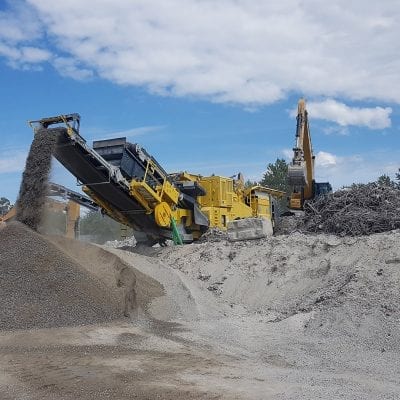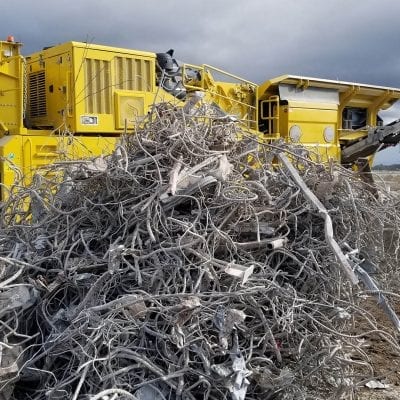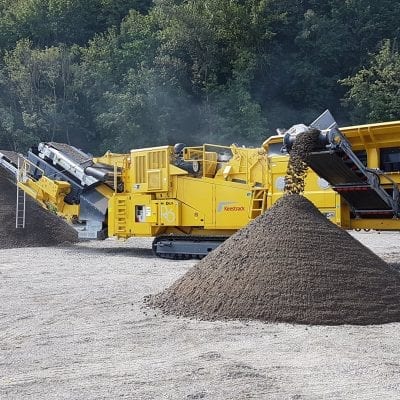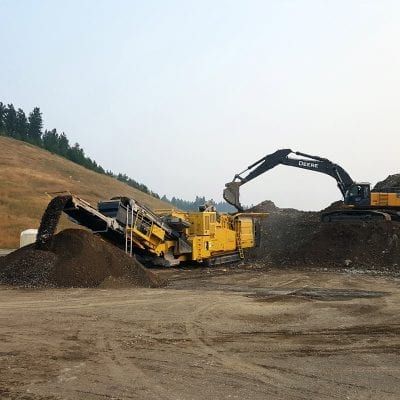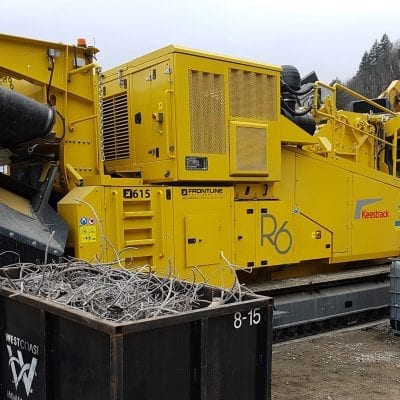 equipment for sale
Keestrack R6 Impact Crusher
Top impact crusher in its class for high production aggregate, concrete and asphalt recycling applications
Unrivalled in performance, the Keestrack R6 mobile impact crusher is ideal for high-production applications, including primary and secondary crushing or highly contaminated applications found in concrete and asphalt recycling.
It is equipped with one of the largest and most heavy-duty rotors in the industry resulting in a high mass moment of inertia, high throughput, and the ability to handle the hardest of materials. The diesel-electric system guarantees the efficient drive of the impact crusher for smooth and highly productive operation up to 500 tph.
The R6 impact crusher is designed with an industry-leading 4' x 10' double deck prescreen, a swivelling oversize return/stockpile conveyor and an optional 5' x 15' double deck after-screen, meaning operators can produce 3 fractions within an open circuit and 2 within a closed circuit application.
The Keestrack R6 is available with the conventional diesel-hydraulic drive or as a fully hybrid Keestrack R6e with a diesel-electric drive and electric plug-in power supply.
Get More Info
Book a Demo
Financing
Technical Specs

See the Keestrack R6 Impact Crusher in action!
Learn more about the Keestrack R6 impact crusher in the following overview video. Shot in Greater Vancouver, BC this video highlights the Keestrack R6 in reclaimed asphalt pavement (RAP) application.
Long, independent 2-deck pre-screen ( 1,250 mm x 3,100 (4' x 10'))
Higher crushing capacities and less wear
Up to 500 tph
7m3 hopper
Inlet opening (970 x 1,300 mm (38" x 51"))
Robust HB 450 rotor (1,250 x 1,276 mm (49" x 50")
Optional 2 deck after screen (1,500 x 4,500 mm (5' x 15')), removable with standing legs
Swiveling oversize return conveyor / stockpile conveyor
Available in electric version with direct driven rotor by Diesel engine
Patented tilting chassis
Dolly transport system available
Load sensing hydraulic system reduces fuel by 25%
2-speed track drive
An extensive list of optional configurations
HB 450 steel hopper
HB 500 wear plates
Easy one-piece transport
Hydraulic height adjustable magnet
User-friendly RELYTEC control panel
Patented tilting frame
Steel hydraulic piping
Optional windsifter / airknife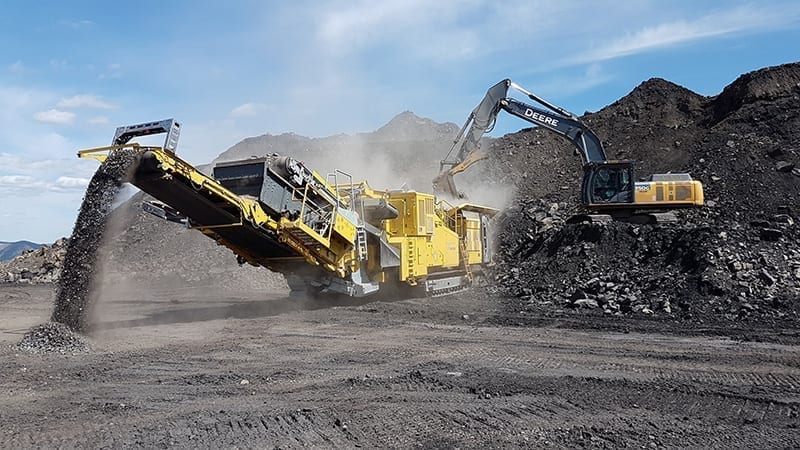 ROBUST ROTOR
Weighing in at 6,100 kg (without bearings), the rotor on the Keestrack R6 mobile impact crushing plant is one of the largest and most heavy-duty rotors in the industry resulting in high throughput and the ability to handle hard natural stone and contaminated concrete recycling applications with ease.
Double deck after-screen
The optional double-deck after screen 1.5 x 4.5m (5′ x 15′) and oversized return conveyor provide a closed circuit option. Users can producer 3 crushed products or perfect their final spec by recirculating the overs to produce a high quality end product.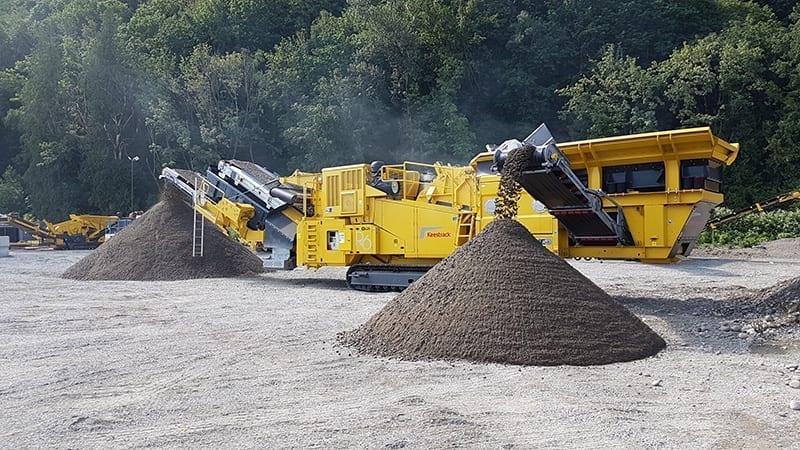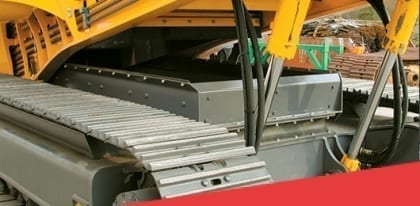 Hydraulic tilting chassis
A patented tilting chassis allows the R6 to be leveled on uneven terrain or when loading onto trailer for transport. Additionally, servicing and changing of screens is easier as either end can be tilted for better access.
User friendly controls
The intuitive Relytec control panel is user friendly and easy to replace in the unlikely event of failure. It features one-press sequential start-up and shutdown, at a glance machine and production metrics and central adjustability with historical logs.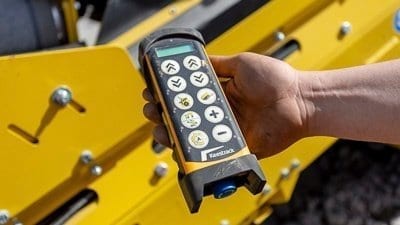 State-of-the-art Technologies
Keestrack focuses on state-of-the-art drive technologies and sophisticated processing concepts. From the use of modern communication technology and telematics for remote plant control and maintenance management to the use of high-strength steel in the machine frames and superstructures, Keestrack never compromises on quality with uncompromising standards. Anything less than exceptional doesn't make the grade.
Performance in every detail
Keestrack is dedicated to delivering the best-in-class for all their customers, so they design every Keestrack crusher, screener, and stacker from the ground up to be highly efficient and cost-effective. These many individual innovations together set Keestrack apart. Their promise of performance in every detail means they go the extra mile to set the standard within their sector.
Private family owned
In 1996 Kees Hoogendoorn and his wife Annet Schoenmaker started Keestrack with an ambitious vision: to build the world's first direct feed scalper. Today, they proudly lead the way in mobile screening and crushing technologies. Their belief in the importance of family gives them the confidence to push further and try harder. They are 100% privately owned and managed by the Hoogendoorn family, with the idea of family at the heart of everything. The result gives an unshakable belief in Keestrack and their ability to succeed.
Additional information
| | |
| --- | --- |
| Application | |
| Configuration | |
| Manufacturer | |
| Model | |
| In Stock / Available to Order | |