equipment for sale
Keestrack B3 Jaw Crusher
Highly productive jaw crusher with capacities up to 300 tph processing feed up to 20″ in size
As the global leader in the 30 tonne class, the Keestrack B3 jaw crusher (previously known as Argo) is a favourite in the crusher selection for its high productivity and fuel efficiency. Innovative designs make it known for being a reliable machine in a range of applications from primary crushing and landfill recycling, to construction and demolition.
While compact, this machine has excellent throughput and feed capabilities handling material up to 20" and producing at a capacity of 300 tph. The patented Non-Stop System helps protect the machine as it automatically detects when non-crushable material enters and intelligently opens the jaw to allow the obstruction to pass before resetting back to the initial C.S.S. User friendly controls, the ability to operate the jaw from an excavator and excellent access for maintenance and replacement of wear parts make this machine an operator's dream.
Get More Info
Financing
Technical Specs

See the Keestrack B3 Jaw Crusher in action!
Check out the Keestrack B3 jaw crusher crushing in a quarry.
Performance Highlights
Feed size up to 500 mm (20″)

Feed opening (650 x 1,000 mm ( 24" x 40"))

C.S.S (45 – 170 mm (1 3/4" – 7″))

Optional Hybrid drive; electric driven conveyors with magnet and plug out available for electric driven stacker or screen

Compact, easy to transport without permit

Lowest fuel consumption in the industry

Intake hopper suitable for wheel loader and excavator, 4 m³

Hydraulic gap adjustment to safely prevent clogging

High reliable closed circuit smooth drive of jaw crusher

Smart sequential auto start/stop from remote
Ability to track while producing

2 speed track drive

Load sensing hydraulic

Hydraulic overload protection system

High stroke of the jaw

HB 450 steel hopper and wear plates

Long pre-screen

User friendly RELYTEC control panel

Steel hydraulic piping

Hydraulic adjustable overband magnet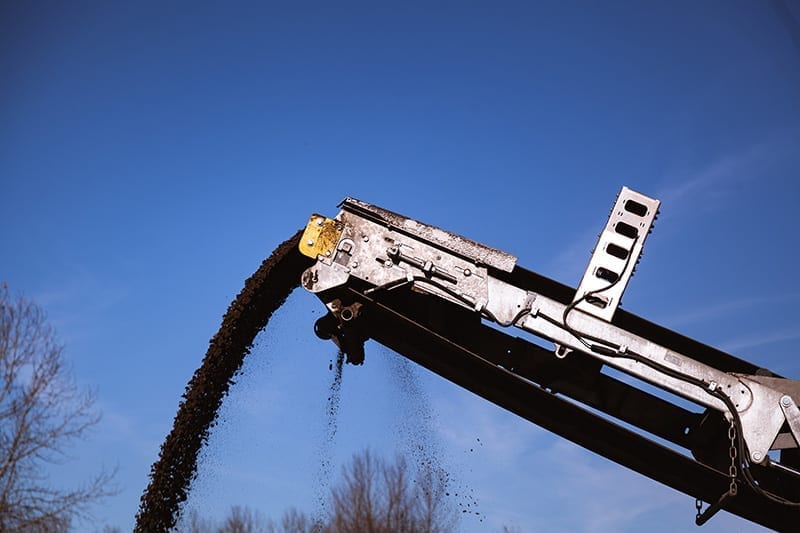 Large jaw opening
The B3 jaw crusher features the largest jaw opening in the 30 tonne range of crushers. Measuring at 650 x 1,000 mm (24″ x 24″), the B3 can accept feed sizes up to 500 mm (20″) in size and with the C.S.S. ranging from 45 – 170 mm (1 3/4″ – 7″) users can produce a variety of quality end crushed aggregate products.
Steel hydraulic lines
Steel Hydraulic lines are used throughout the crusher. Offering many benefits including increased strength, improved safety, easier repairability and better heat distribution, these steel hydraulic lines improve the lifespan of the fluids.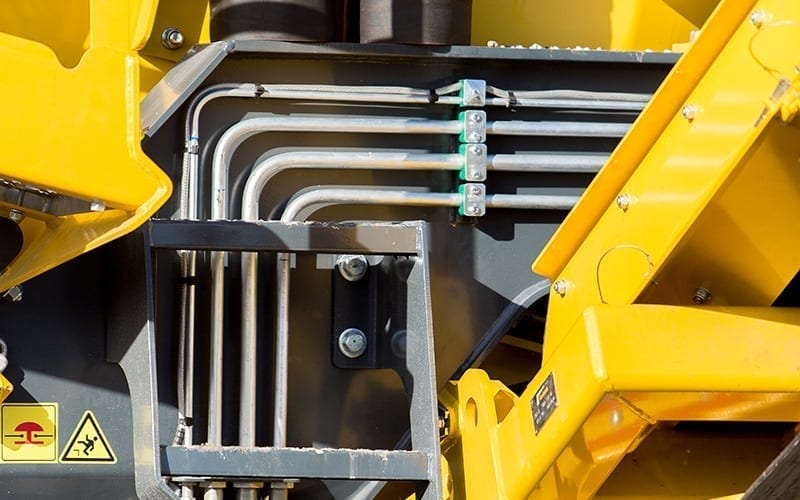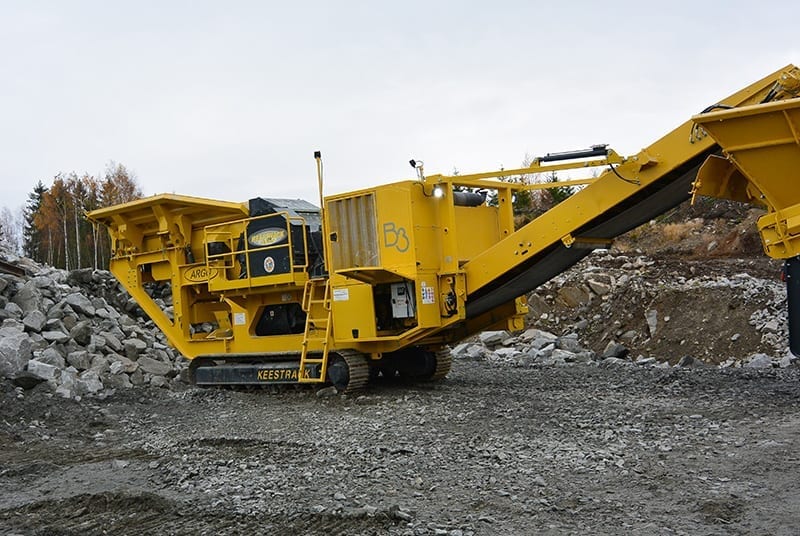 Automatic wear recovery
The automatic jaw wear recovery system checks the set CSS of the crusher every 50 hours and readjusts it to the correct CSS. This process can also be done manually ensuring a consistent quality and sized crushed end product.
Non-stop system (NSS)
The NSS (Non-stop overload safety system) is a hydraulic and electronic safety protection system that guarantees continuous production and protects the machine from uncrushable feeds. If a large unbreakable piece enters the crushing chamber, the jaw open automatically and reset itself to the original setting.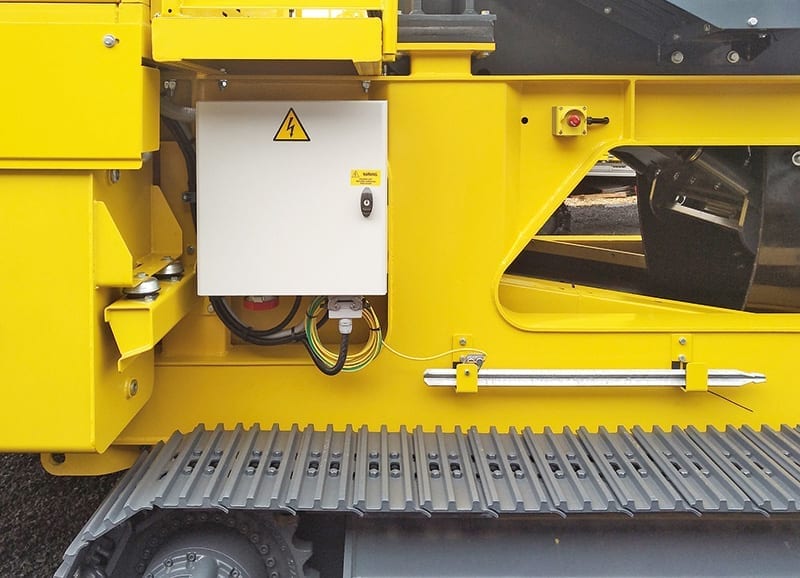 State-of-the-art Technologies
Keestrack focuses on state-of-the-art drive technologies and sophisticated processing concepts. From the use of modern communication technology and telematics for remote plant control and maintenance management to the use of high-strength steel in the machine frames and superstructures, Keestrack never compromises on quality with uncompromising standards. Anything less than exceptional doesn't make the grade.
Performance in every detail
Keestrack is dedicated to delivering the best-in-class for all their customers, so they design every Keestrack crusher, screener, and stacker from the ground up to be highly efficient and cost-effective. These many individual innovations together set Keestrack apart. Their promise of performance in every detail means they go the extra mile to set the standard within their sector.
Private family owned
In 1996 Kees Hoogendoorn and his wife Annet Schoenmaker started Keestrack with an ambitious vision: to build the world's first direct feed scalper. Today, they proudly lead the way in mobile screening and crushing technologies. Their belief in the importance of family gives them the confidence to push further and try harder. They are 100% privately owned and managed by the Hoogendoorn family, with the idea of family at the heart of everything. The result gives an unshakable belief in Keestrack and their ability to succeed.
Additional information
| | |
| --- | --- |
| Application | |
| Configuration | |
| Manufacturer | |
| Model | |
| In Stock / Available to Order | |