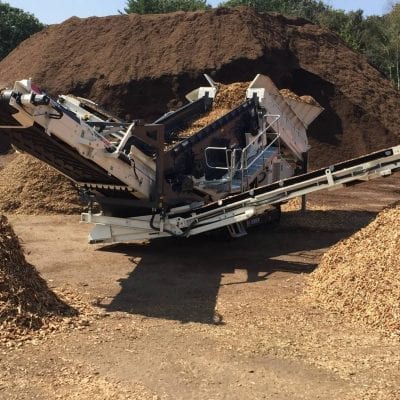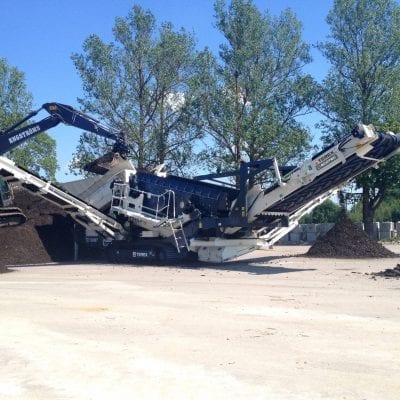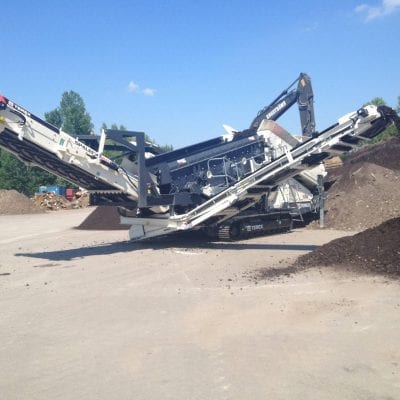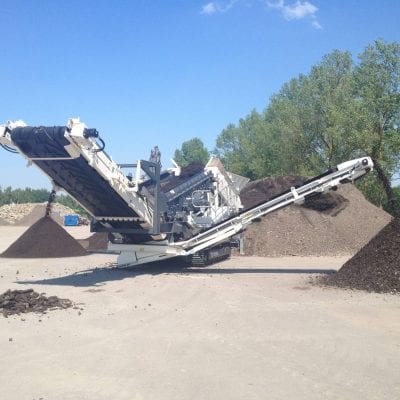 equipment for sale
Ecotec TRS 500 Recycling Screener
Highly efficient and versatile mobile recycling screening plant
Terex® Ecotec's tracked heavy duty screen can be operated in a wide range of primary and secondary screening applications. The TRS 550 Recycling Screen features a two-deck German-designed recycling waste screen with Flip-Flow-Screen technology. This high-performance waste screen is combined with advanced technology on the bottom deck to elevate the TRS 550 into a class of its own. Applications that this recycling screen processes include municipal solid waste (MSW), construction and demolition material (C&D), incineration slag, light and heavy shredder fraction and metal recycling. Its processing capabilities and application flexibility make the machine the only all in one mobile solution for the processing and separation of recycling materials.
GET MORE INFORMATION
FINANCING
TECHNICAL SPECS

See the Ecotec TRS 500 Recycling Screener in action!
Highlights
Heavy-duty, abrasion-resistant, steel apron feeder as standard. Ideal for feeding heavy of bulk material.
3D punch plate as standard. Virtually blockage free using intelligent design. Material turners used to ensure maximum fines removal.
Optional 3D Rubber panels are available. Optional heavy-duty rubber top deck available.  Both options ideal for processing difficult sticky material.
Aggressive flip-flow bottom deck. Variety of mat sizes available. Secured with friction wedges, no securing bolts.
Screenbox discharge end can be hydraulically raised 500mm to facilitate efficient and easy media access and changing.
Versatile and works with variety of applications:
Commercial waste
Biomass
Compost
Shredded waste wood
Shredded waste
Soil, gravel and sand
Bark and wood chips
Scrap metal
Incineration slag
Contaminated soil
Ultimate recycling screen
The Terex Ecotec Spaleck, with 3D Combi Flip-Flow screenbox, has been designed to allow processing of difficult, sticky and wet materials where conventional screenbox technology proved inefficient.
Highly versatile
The Ecotec TRS 500 is effective in processing a variety of recycled materials including incineration slag, light and heavy shred fractions, scrap metals, electronic scrap, C&D, bulky waste, compost, plastics and biomass from approx. 0.2 mm to 120 mm in size.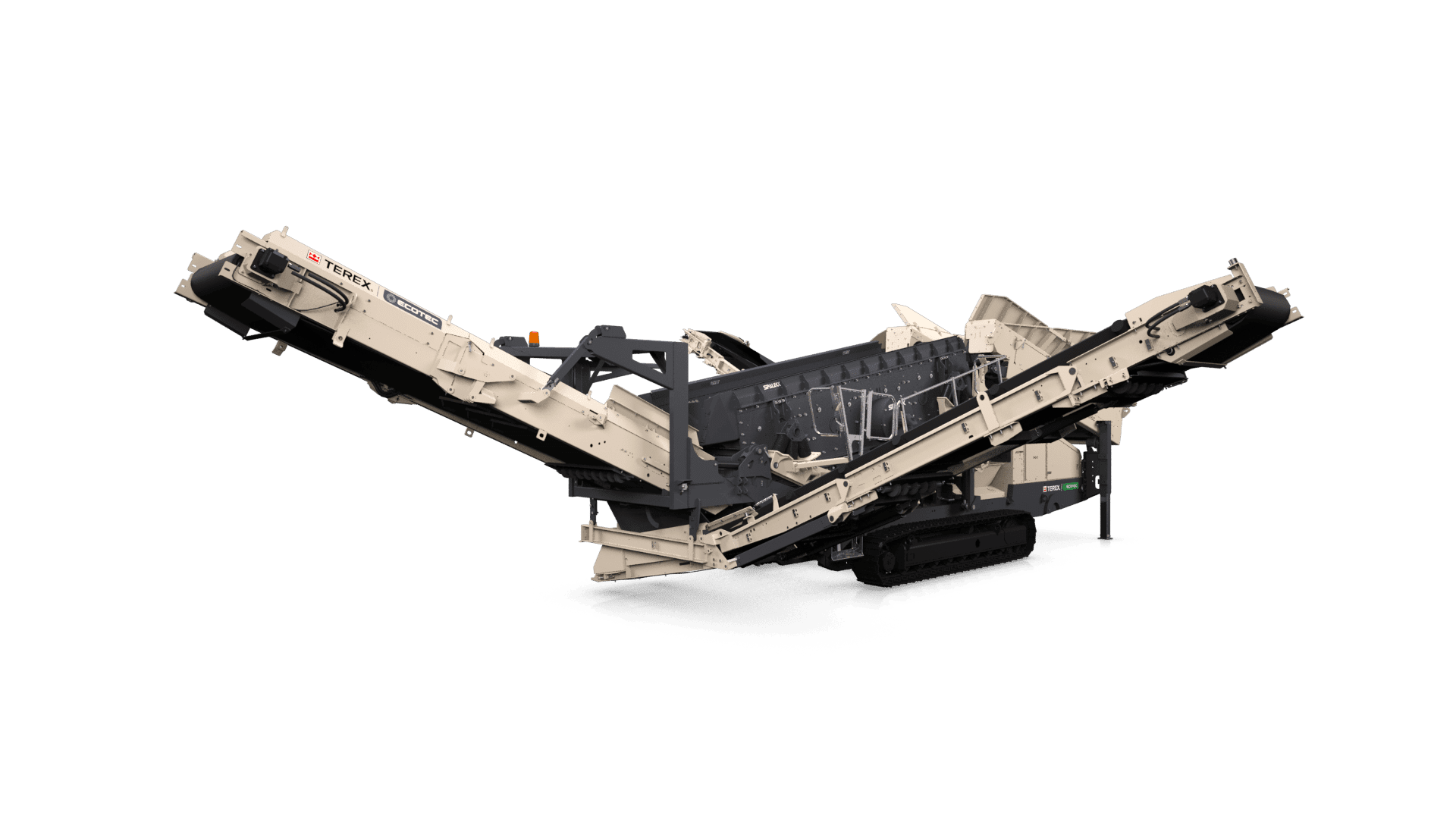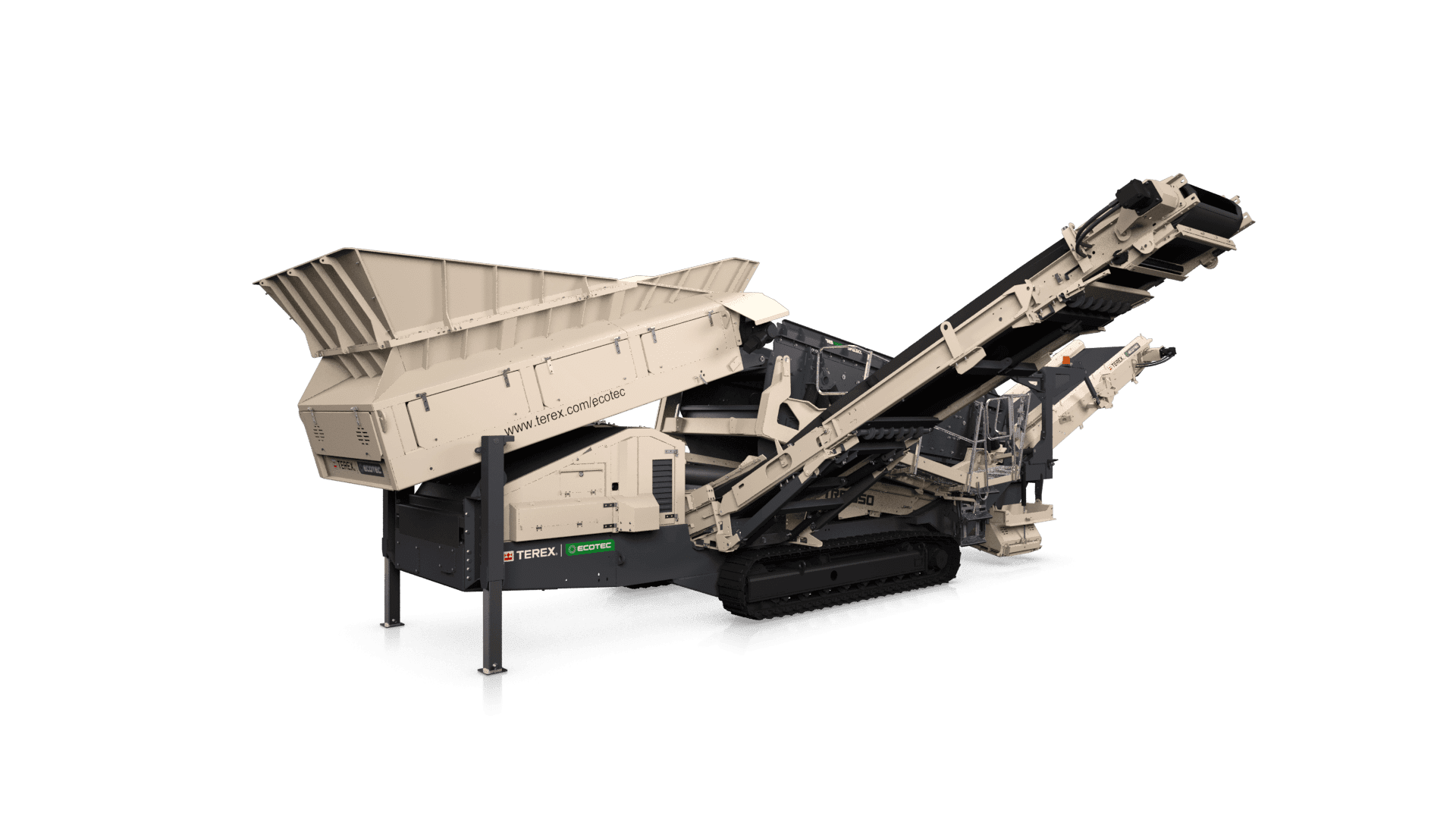 Blockage-free
Virtually blockage-free screening technology due to the 3D upper deck and Flip flow bottom deck. The 3D upper deck guarantees the correct fraction sizing with no elongated pieces entering the bottom deck while the Flip Flow bottom deck prevents sticking of the screen through the optimal loosening of material.
Maintenance-friendly
The TRS 500 recycling screener is built with operators in mind. The Flip Flow bottom deck is secured with friction wedges with no security bolts. Easy access allows for timely and simple screen changes.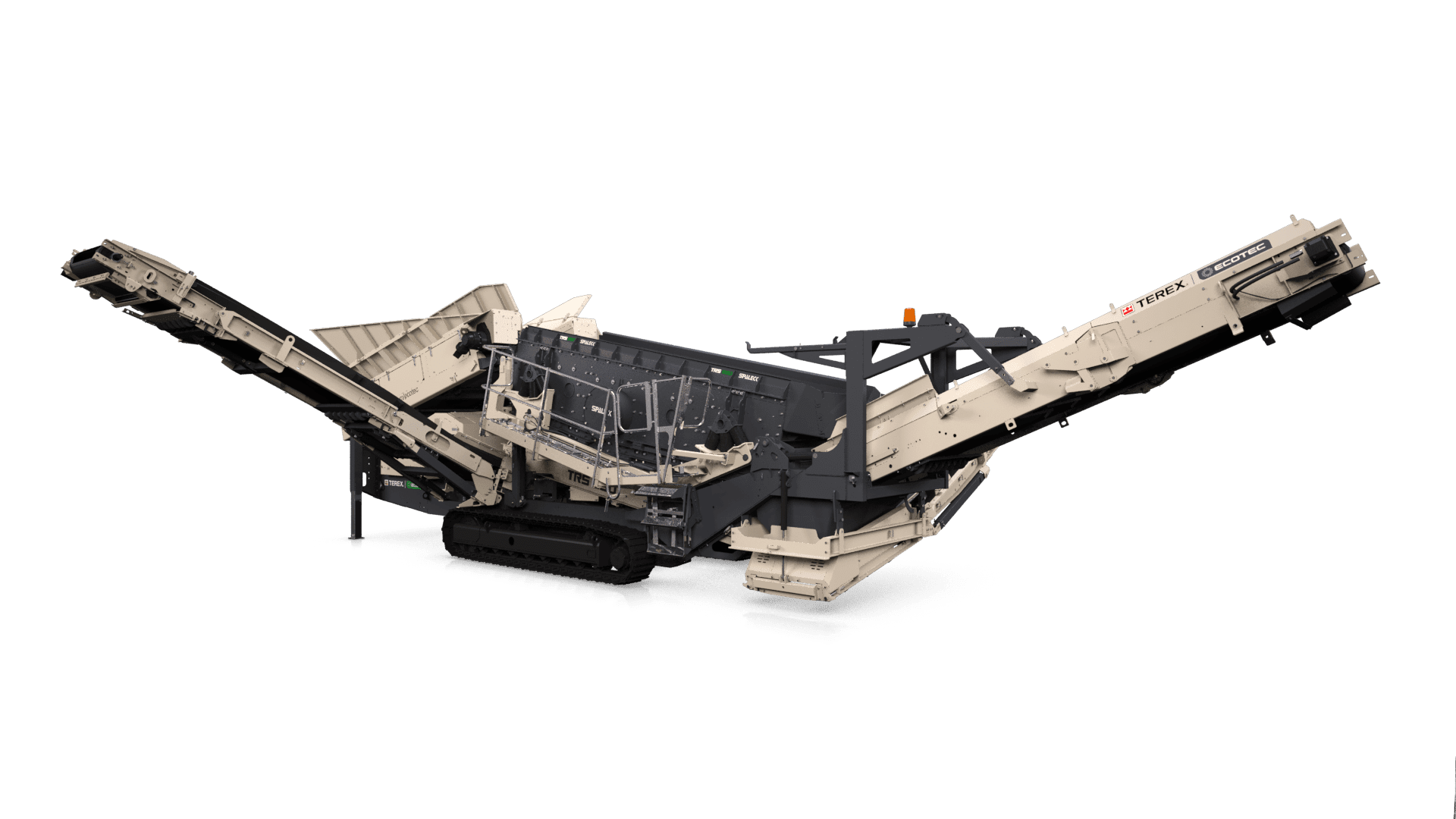 Vast product porfolio
Ecotec's broad range of equipment allows for more targeted efficiency in niche operations. Behind an aggressive research and development strategy, Terex Ecotec now offers a full product portfolio that meets the needs of today's professionals and will shape the industry for years to come. The Terex Ecotec product line has grown significantly and expanded production out of a new 105,000 square foot manufacturing facility Today their comprehensive product portfolio includes, Slow, Medium & High Speed Shredders, Trommel Screens, Recycling Screens, Waste Handlers, and conveyors.
Field support
Ecotec is your proven industry-leading partner for the design, service, and support of primary waste recycling, wood recycling, and composting equipment. They have dedicated sales and service staff for the Ecotec product range with a driving focus on providing customers the best support in and out of the field. Their world-class dealer distribution network provides the sales and aftermarket service demanded in the marketplace giving customers the support required to maximize production and minimize downtime.
Industry leader
Terex® Ecotec, part of the wider Terex Materials Processing group, is an industry leader in the design and manufacture of wood processing, biomass, and recycling equipment. The range of innovative machines available is robust yet user-friendly with a focus on throughput, efficiency, and serviceability. Their world-class range of mobile equipment that will shape the industry for years to come.
Additional information
| | |
| --- | --- |
| Application | |
| Configuration | |
| Manufacturer | |
| Model | |
| In Stock / Available to Order | |