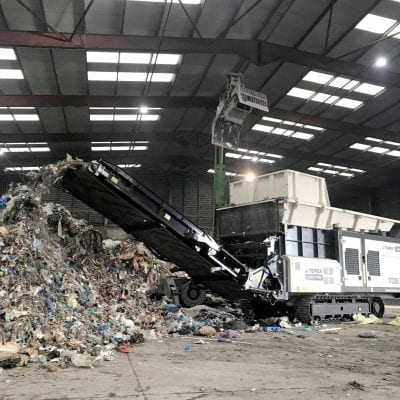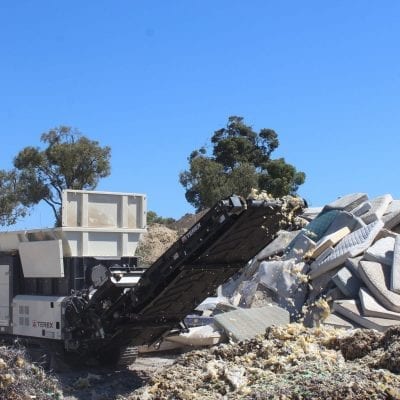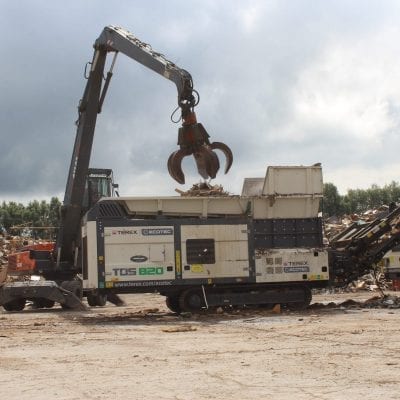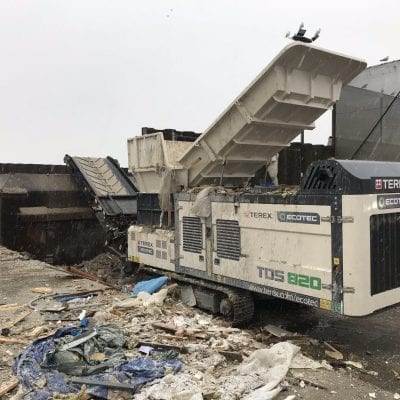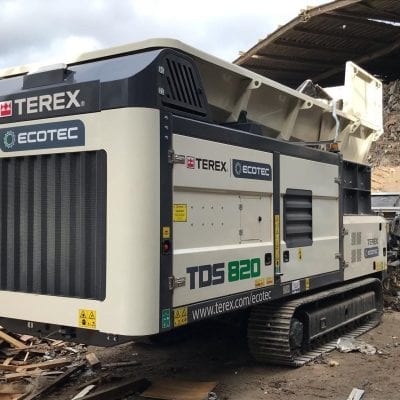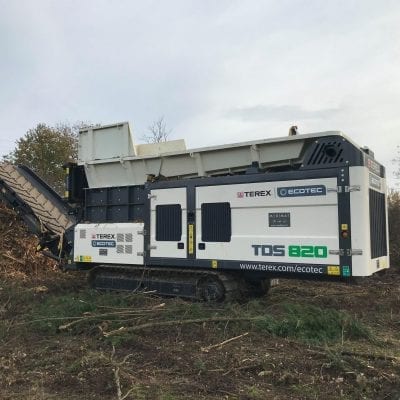 equipment for sale
Ecotec TDS 820 Slow-Speed Shredder
Twin shaft slow-speed shredder for primary and secondary shredding applications
The TDS 820 is an aggressive slow-speed shredder suitable for all types of material. Customizable shredding programs allow operators to configure the machine to their specific requirements, reducing wrappage and maximizing production.
Key features include the hydrostatic drive offering better protection against contamination and allowing for bi-directional shredding. The double shaft shredder has 2m long shafts with a fully welded tooth configuration, impressive throughput, and excellent reduction. The independent gearboxes enable each shaft to be run separately helping to reduce wrappage and improve the shredding of material. Additional features include the tipping feeder which increases the feed area. Hopper extensions provide increased capacity in bulky applications.
The TDS 820 is powered by the following engines dependent on geographic area and emission regulations; Scania DC13 330kw (440HP) Tier 4 final for the US and EU, Scania DC13 371kw (497HP) constant speed for the EU. The machine is maneuvered via a robust tracked undercarriage making it a great solution for difficult terrain.
Get More Info
Financing
Technical Specs

See the Ecotec TDS 820 Slow-Speed Shredder in action!
A powerful Scania engine with a low operating speed combined with an efficient hydrostatic drive creates a very responsive shredding action with protection against unshreddable contaminants
User-friendly colour display offering simple operation and diagnostics
Customizable shredding programs allow operators to tailor the machine for specific applications
Robust German designed shredding chamber
Independently driven shafts give excellent shredding performance in even the most challenging of applications
Shaft cutting elements are a fully welded structure with hard-faced edges giving ultimate strength in difficult applications
A separate transfer conveyor with a high specification belt ensures material is effectively removed from below the
shredding chamber
Excellent service access reduces operator downtime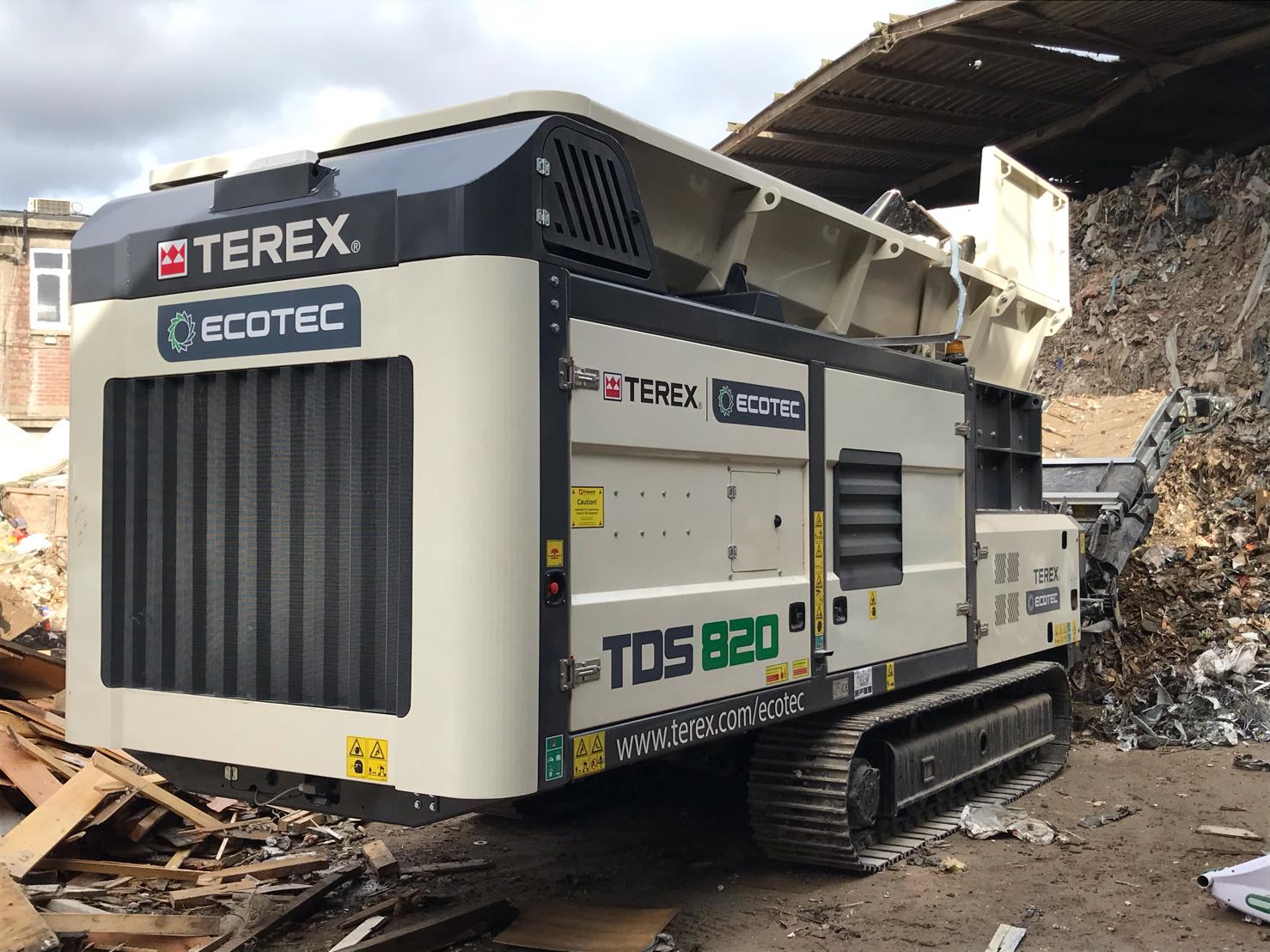 Independent Shafts
An independent gearbox and hydraulic drive on the Ecotec TDS 820 slow-speed shredder allows each shaft to be controlled separately for application flexibility and ultimate shaft control.
Reduced wrapping
The independent shaft movement and cutting element design on the TDS 820 enables a self-cleaning effect reducing wrappage in difficult applications. The shafts can be controlled via the radio remote in a blockage situation for improved efficiency.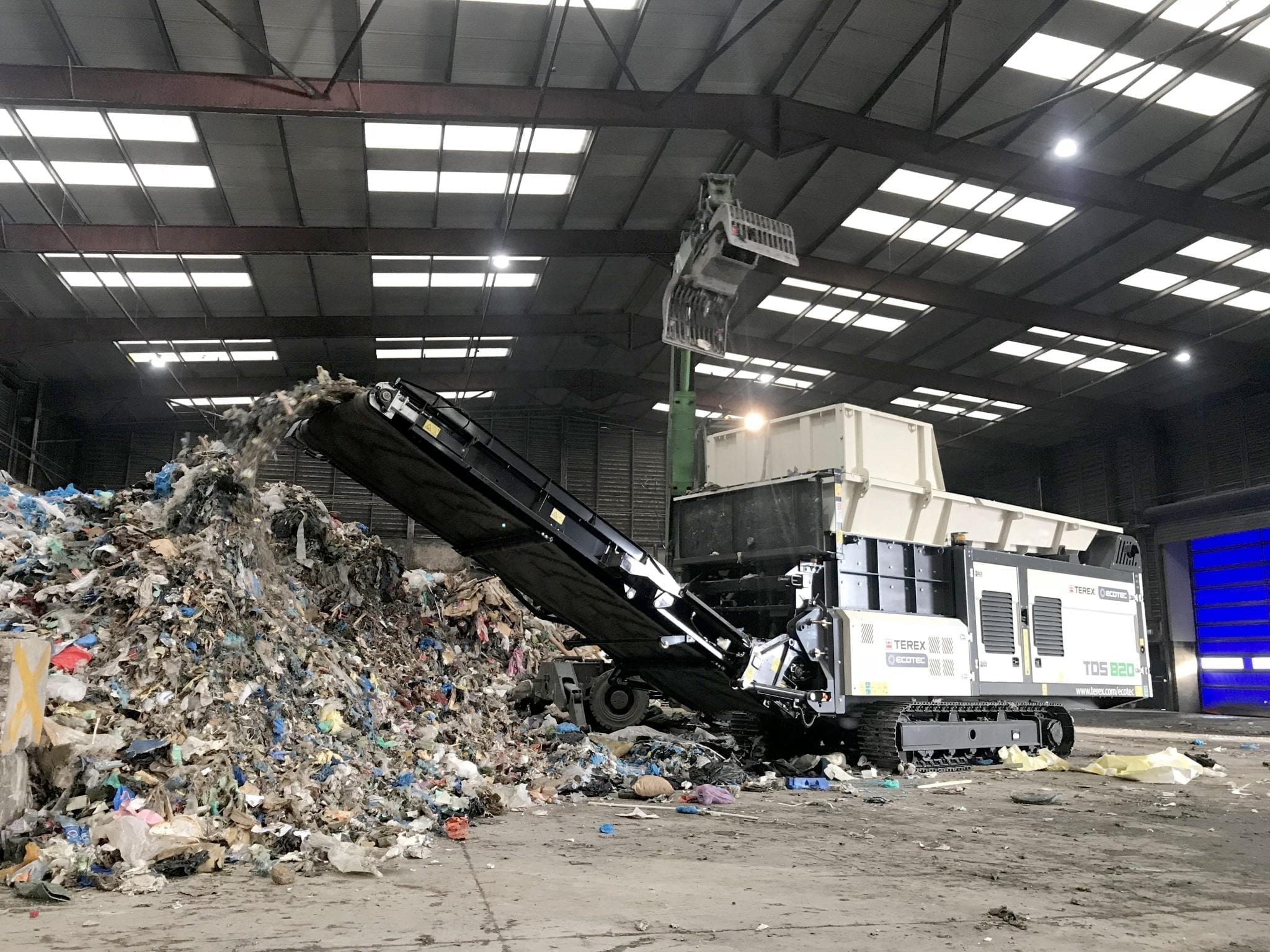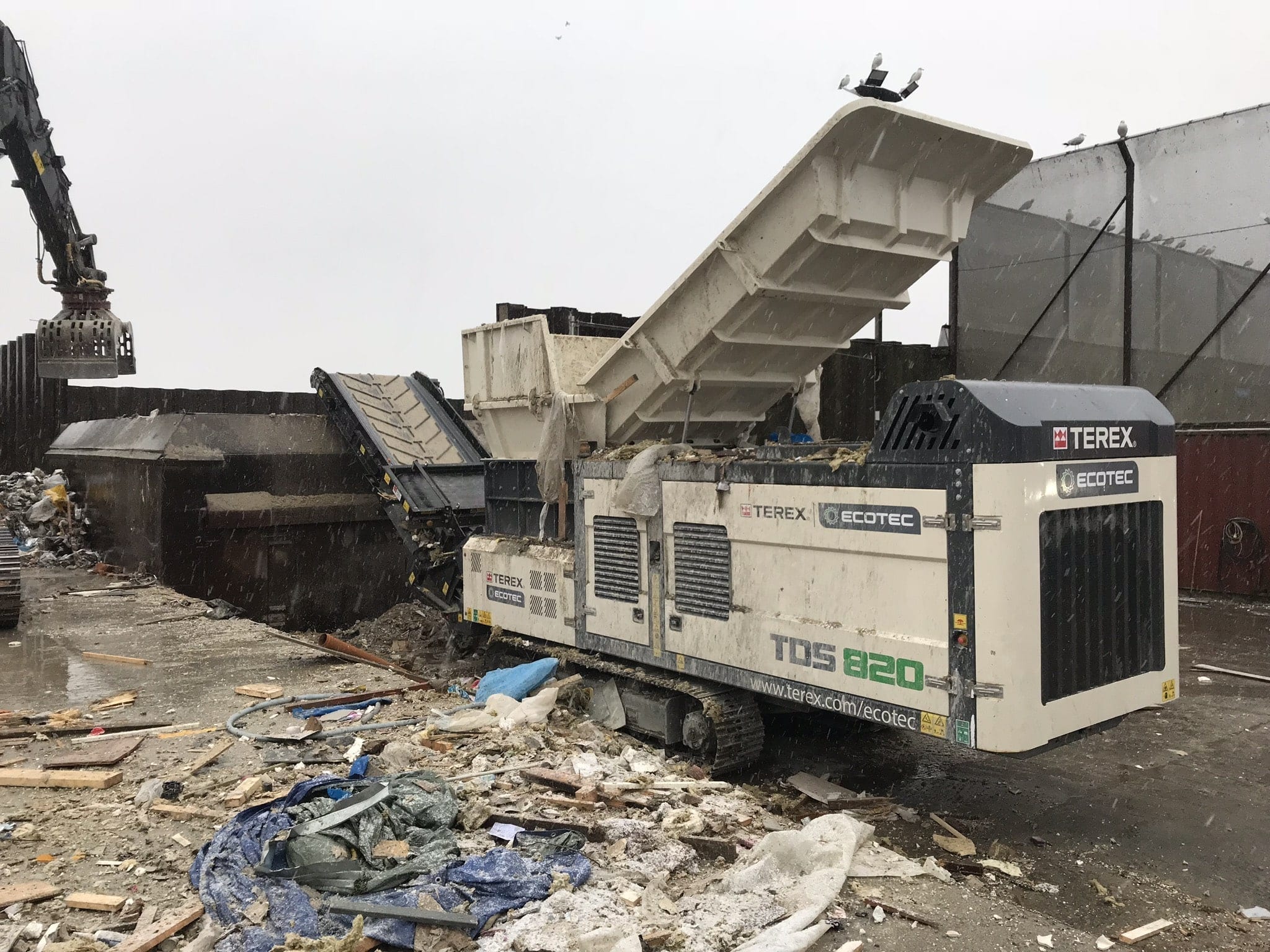 Intuitive tipping hopper
The 7m3 capacity tipping feeder is fully welded construction. The tipping cycles can be configured to suit the application needs and can be activated via the control panel or radio remote.
Cassette style transfer conveyor
The transfer conveyor on the TDS 820 slow-speed shredder is an independent cassette-style conveyor made of a high strength Grade "X" Chevron belt. The 2 ply straight warp design is highly resistant to damage in difficult applications while the cassette design improves ease of maintenance.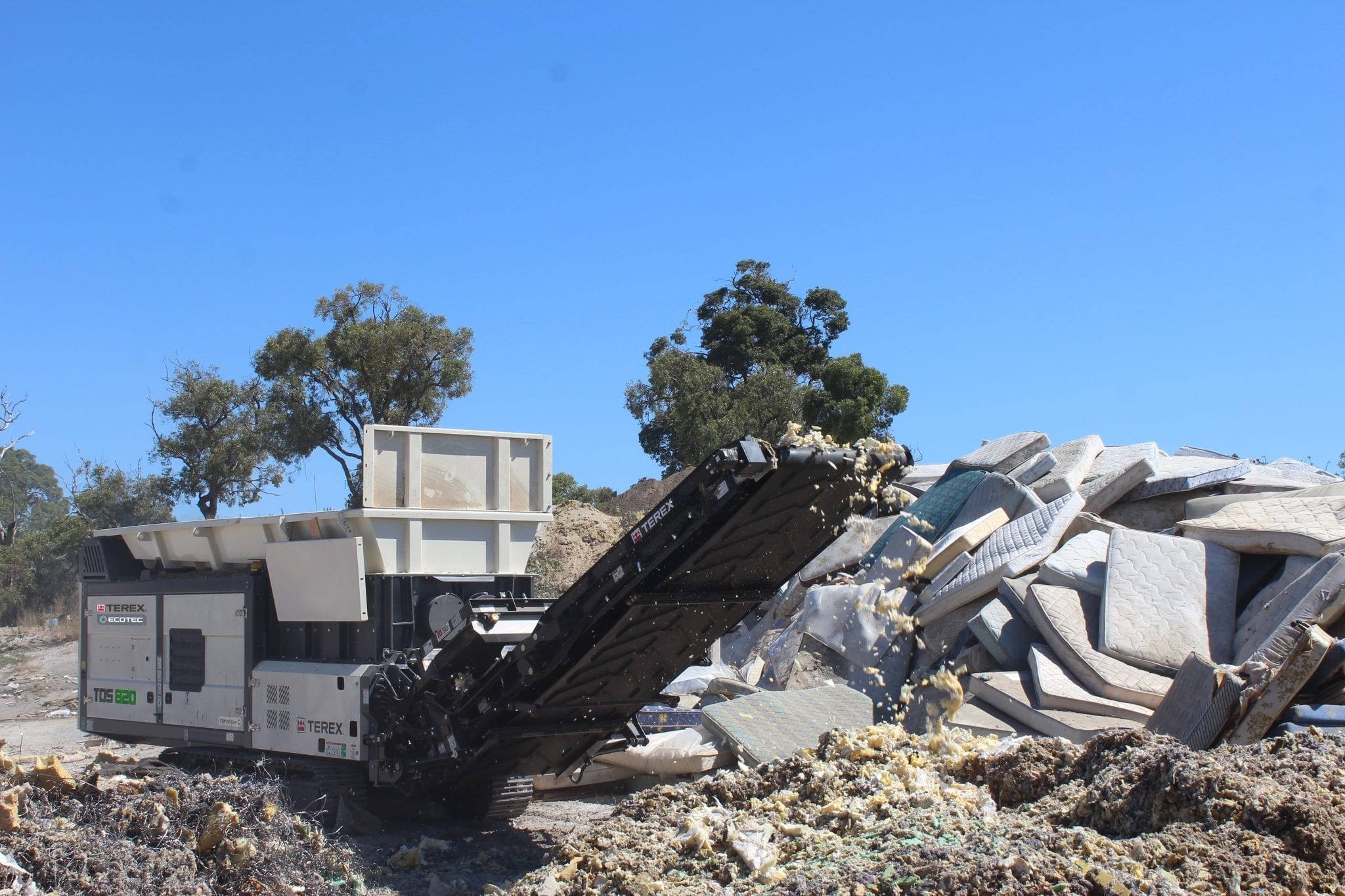 Vast product porfolio
Ecotec's broad range of equipment allows for more targeted efficiency in niche operations. Behind an aggressive research and development strategy, Terex Ecotec now offers a full product portfolio that meets the needs of today's professionals and will shape the industry for years to come. The Terex Ecotec product line has grown significantly and expanded production out of a new 105,000 square foot manufacturing facility Today their comprehensive product portfolio includes, Slow, Medium & High Speed Shredders, Trommel Screens, Recycling Screens, Waste Handlers, and conveyors.
Field support
Ecotec is your proven industry-leading partner for the design, service, and support of primary waste recycling, wood recycling, and composting equipment. They have dedicated sales and service staff for the Ecotec product range with a driving focus on providing customers the best support in and out of the field. Their world-class dealer distribution network provides the sales and aftermarket service demanded in the marketplace giving customers the support required to maximize production and minimize downtime.
Industry leader
Terex® Ecotec, part of the wider Terex Materials Processing group, is an industry leader in the design and manufacture of wood processing, biomass, and recycling equipment. The range of innovative machines available is robust yet user-friendly with a focus on throughput, efficiency, and serviceability. Their world-class range of mobile equipment that will shape the industry for years to come.