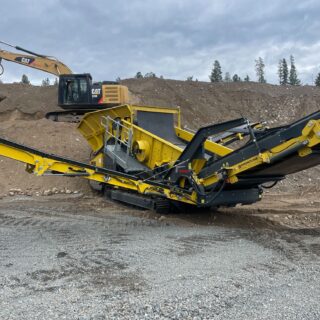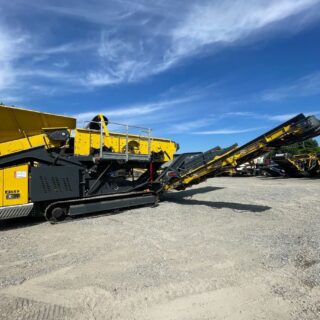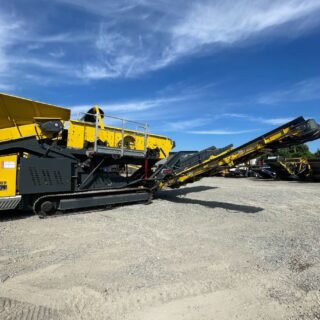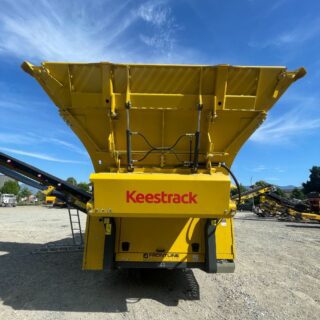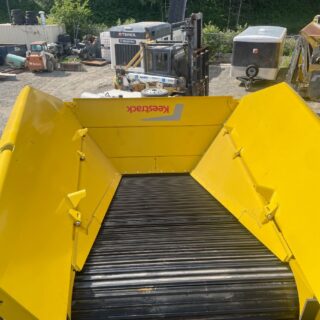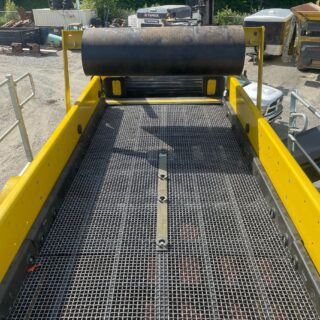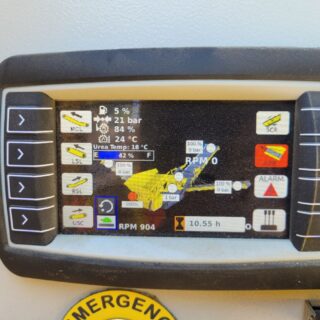 New equipment for sale
2023 Keestrack K6 Scalping Screener (#935)
VIBRATING DOUBLE-DECK SCREENER FOR HIGH PRODUCTION MATERIAL SEPARATION IN AGGREGATE, DEMOLITION, WOOD RECYCLING AND BIOMASS APPLICATIONS.
The Keestrack K6 is the veteran of all Keestrack tracked mounted scalping screeners. This machine came to life in 1996 and is still one of the most reliable tools in the market. It's got all the bells and whistles that come with the Keestrack name: mobility, fuel efficiency, low emission engine, and upscale monitoring.
This heavy-duty machine can separate 3 fractions at once at a capacity of 600 tonnes per hour. The large robust hopper, heavy steel aprons, and crusher design ensure smooth and easy handling and screening of large feeds even with tough terrain and applications. The double-deck screen box offerings 8.1 m² screening surface, making it perfect for pre-screening and precision screening.
GET MORE INFORMATION
BOOK A DEMO
FINANCING