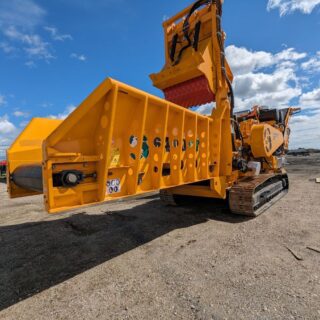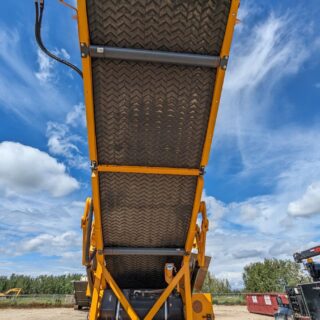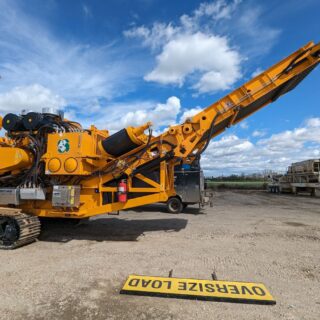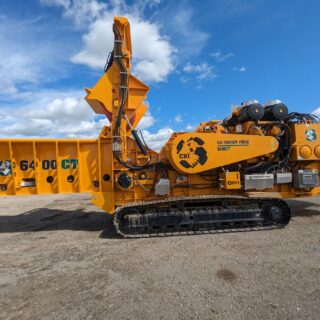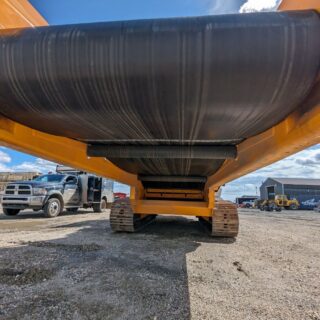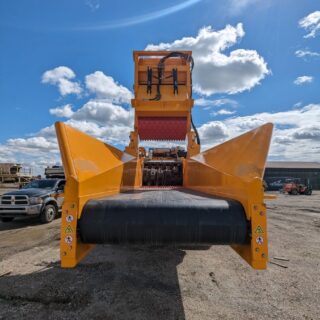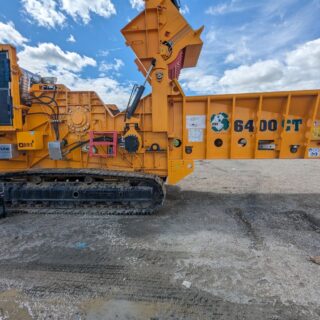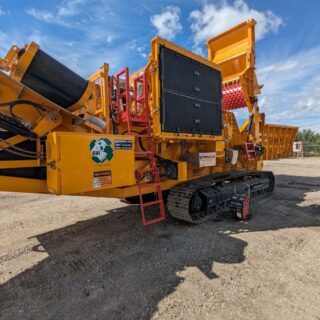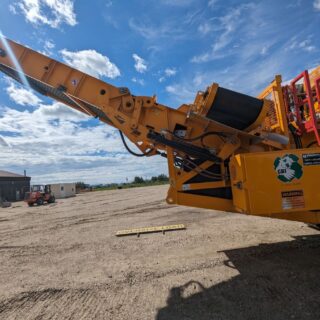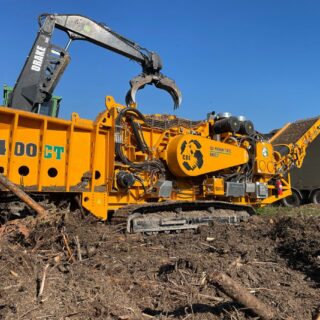 New equipment for sale
2023 CBI 6400CT Horizontal Grinder (#893)
The CBI 6400CT portable downswing horizontal wood grinder is a very versatile grinder because of its four interchangeable rotors. As part of CBI's powerful fleet of horizontal wood grinders, the CBI Magnum Force 6400CT provides the flexibility to process an exceptionally wide variety of materials and generate the end products your clients demand—all with a single machine.
A PROVEN AND VERSATILE WOOD WASTE GRINDER
Operators can transform this whole tree grinder into a machine built for grinding contaminated demolition debris just by swapping the rotor and screen(s). The rotor options available with this horizontal grinder are as rugged as they come. The solid steel rotor, with (20) 6"x8" striker plates, is ideal for grinding contaminated railroad ties, municipal solid waste, and demolition debris. If you're in the market for forestry debris and mulch processing, the forged drum rotor with 4" hammers and reversible tips is your best option.
The CBI 6400CT horizontal grinder can also be converted to a whole tree chipper by installing a 2-pocket or 4-pocket chipper rotor. The 2-pocket rotor features two rows of knives for chip lengths of ¾" to 1 ¼". This is for producing fuel chips from stemwood. The 4-pocket chipper rotor has four rows of knives for chip lengths of 1/16" to ½". The four-pocket chipper rotor produces wood microchips from stemwood suitable as feedstock for producing wood pellets.
CBI understands the difficult and unpredictable pace of grinding materials across the forestry, construction, biomass and waste energy industries. That's why the CBI 6400CT and other horizontal grinders from CBI are designed and manufactured with only the most durable and consistent components possible. Service-friendly features including its clamshell design that offers full-access for maintenance and a direct line to lifting and remove screens. Clearly, this is not your typical industrial tree grinder.
Customers can chip logs up to various size chips at rates up to 200 tons per hour thanks to its extensive power unit. The portable CBI 6400CT is powered by one of three diesel CAT engines up to 1,050 HP. All diesel engine options come equipped with an extra-large radiator featuring a Flexxaire Auto-Reversible Fan for automated cleaning, a PT Tech hydraulic clutch with pump drive, and a CAT Air Filtering System with Enginaire Pre-Cleaners.
Like any CBI horizontal wood grinder, the CBI 6400CT does not compromise quality in any design aspect. From contaminated railroad ties to the toughest trees and stumps, this horizontal grinder is ready to expand your processing opportunities.
GET MORE INFORMATION
FINANCING
TECHNICAL SPECS