Impact Crusher Blow Bars
What are Blow Bars?
Impact crusher blow bars play an important role in crushing applications. Typically manufactured into large, thick slabs of high-strength alloys or hybrid composites, they can also be referred to as hammers, impact hammers, or breaker bars. Regardless of the name, they all serve the same purpose of fracturing up materials such as concrete, asphalt, and natural stone into smaller fragments.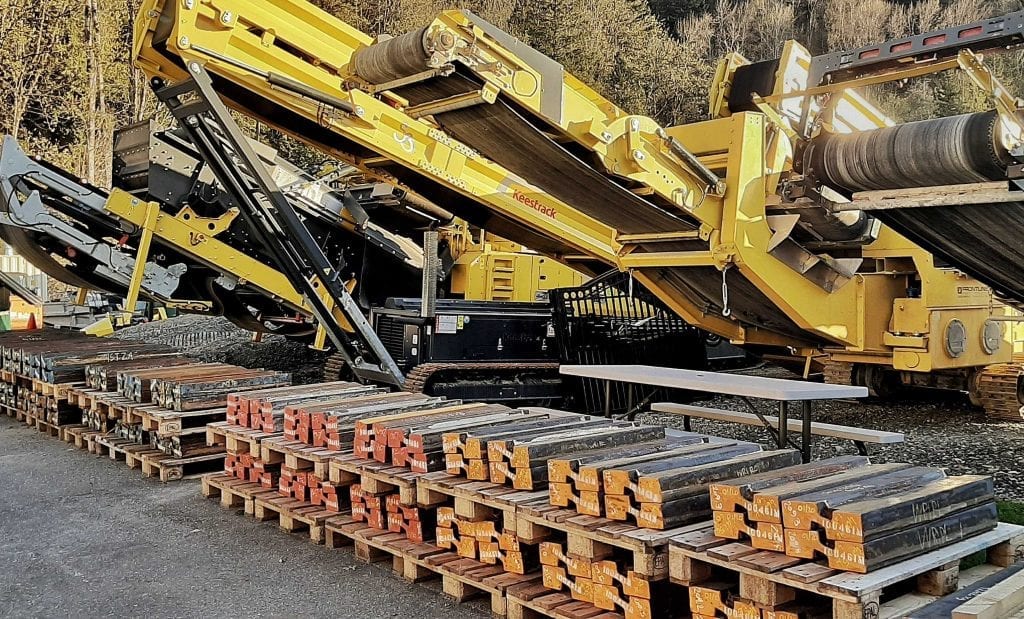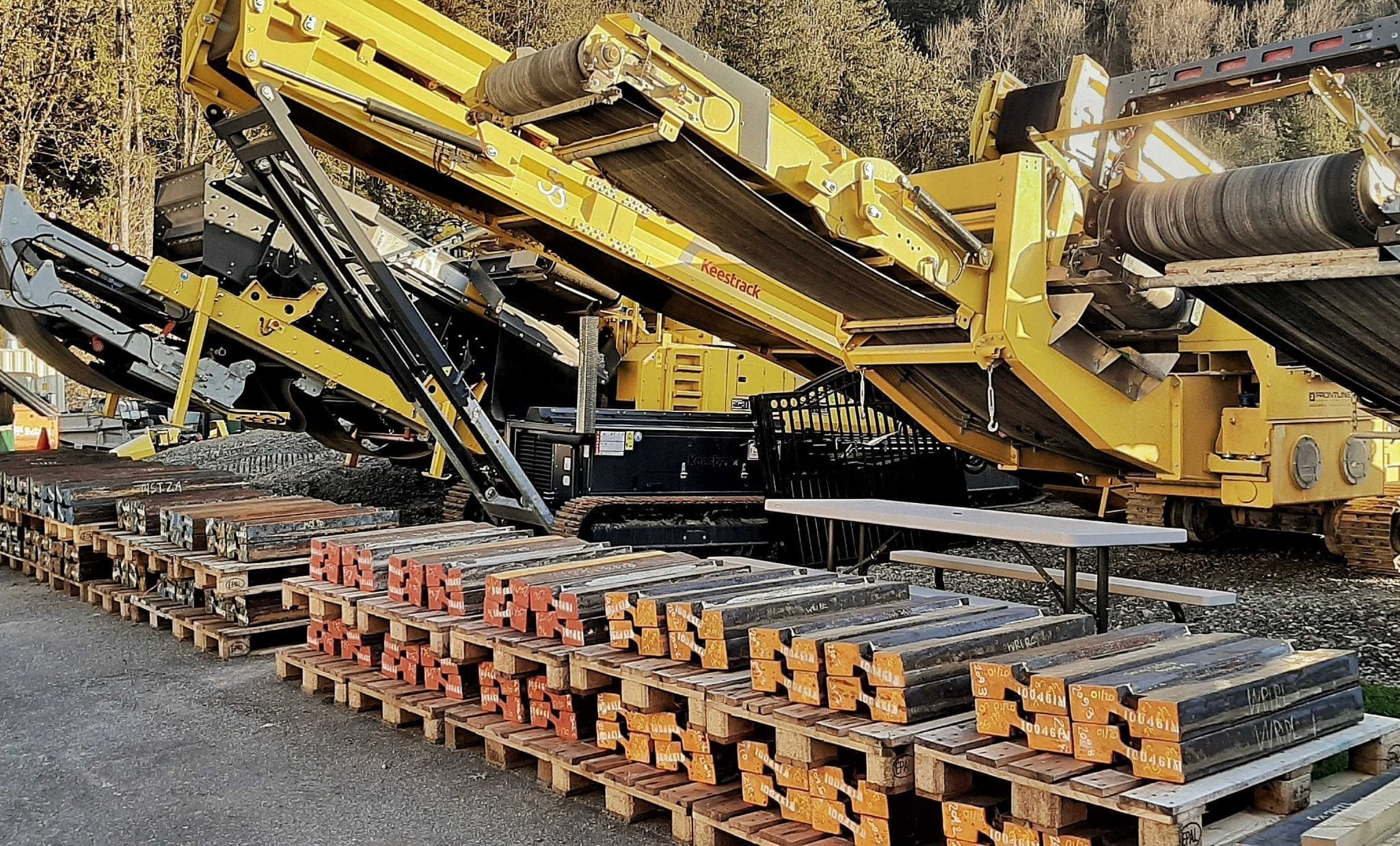 For horizontal shaft impact crushers, blow bars are inserted into the rotor and at high speeds, the rotor spins repeatedly striking the material. This process fractures the material until it meets the appropriate size to fall through the impact crusher chamber. Due to this process, the type of blow bars selected and how they are managed, and just importantly maintained, will influence the productivity of your impact crusher.
Blow Bar Metallurgies
There are a variety of blow bar metallurgies available in the market all designed for different crushing applications.
High Chrome Blow Bars
High chrome blow bars are used for highly abrasive applications including crushing asphalt or natural stone. The high levels of chrome increase the ability to withstand abrasive materials thus making them highly resistant to wear. Contrarily, the high levels of chrome increase their susceptibility to fracturing. When crushing recycled materials which may include metal contaminates like rebar and steel, high chrome blow bars are more likely to crack over time. It is also important to maintain a smaller feed size with high chrome blow bars to reduce repetitive strain which can cause fractures.
Medium Chrome Blow Bars
Medium chrome bars are often used when processing a variety of materials. They offer improved impact resistance compared to high chrome below bars and can accommodate larger feed sizes, but they are not as effective when handling abrasive materials. Consequently, medium chrome blow bars should not be selected when processing reclaimed asphalt pavement (RAP).
Low Chrome Blow Bars
The bar metallurgy of low chrome blow bars allows them to perform more effectively when processing highly contaminated materials including concrete with steel and rebar. They can also withstand larger feeds more effectively than high or medium chrome blow bars therefore they are commonly used in concrete and C&D recycling applications.
Martensitic Ceramic (hybrid)
Martensitic Ceramic blow bars are martensitic bars with ceramic applied throughout the bar. Martensitic alloys provide high impact resistance while the ceramic material improves its ability to withstand abrasion. Based on these characteristics, they often used in applications with high abrasion or larger feeds including asphalt recycling and applications. They are also suitable for primary crushing of natural stone.
Chrome Ceramic (hybrid)
Chrome Ceramic are chrome bars with ceramic applied through the bar. As with any chrome bar, they do no perform well in applications with tramp metal or large feed sizes, but they are effective in highly abrasive applications. For this reason, chrome ceramic blow bars are often used in secondary and tertiary crushing including asphalt crushing.
Maintaining Blow Bars
The life and wear of blow bars can vary depending on factors such as the type of material you are crushing, volume and target reduction ratios but one thing that is consistent regardless of the job, blow bars endure some serious force and will break and wear over time. To maximize productivity, its important to flip and change your blow bars regularly. Worn down edges contribute to reduced throughput and excessive wear can have negative long-term effects on the rotor.
Impact Crusher Blow Bars Support
Frontline Machinery stocks all varieties of metallurgies to be used in primary, secondary, and tertiary crushing applications including asphalt and concrete recycling. As a Crushing Equipment Specialists, we have the know-how to ensure your crushing application is running at max efficiency. For more information on impact crusher blow bars or to connect with one our parts personal, contact us today.