Winterizing Tips for Mobile Crushing, Screening and Grinding Equipment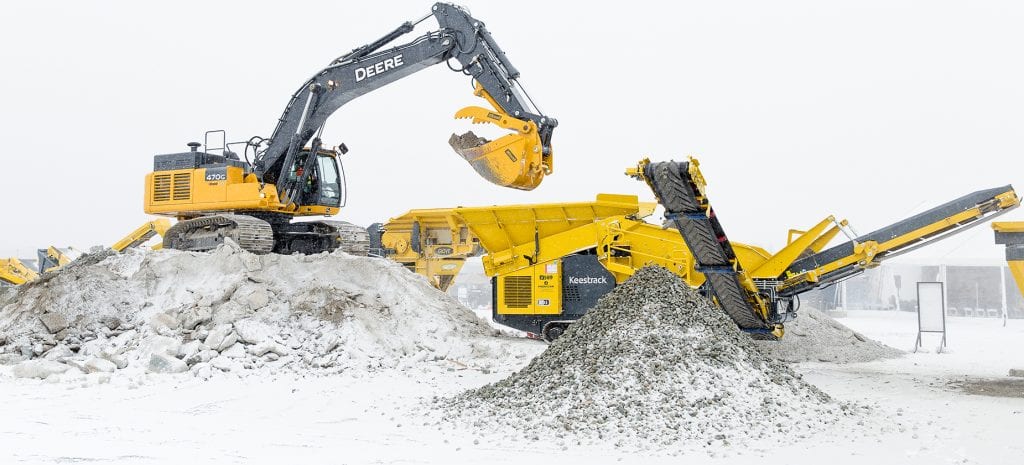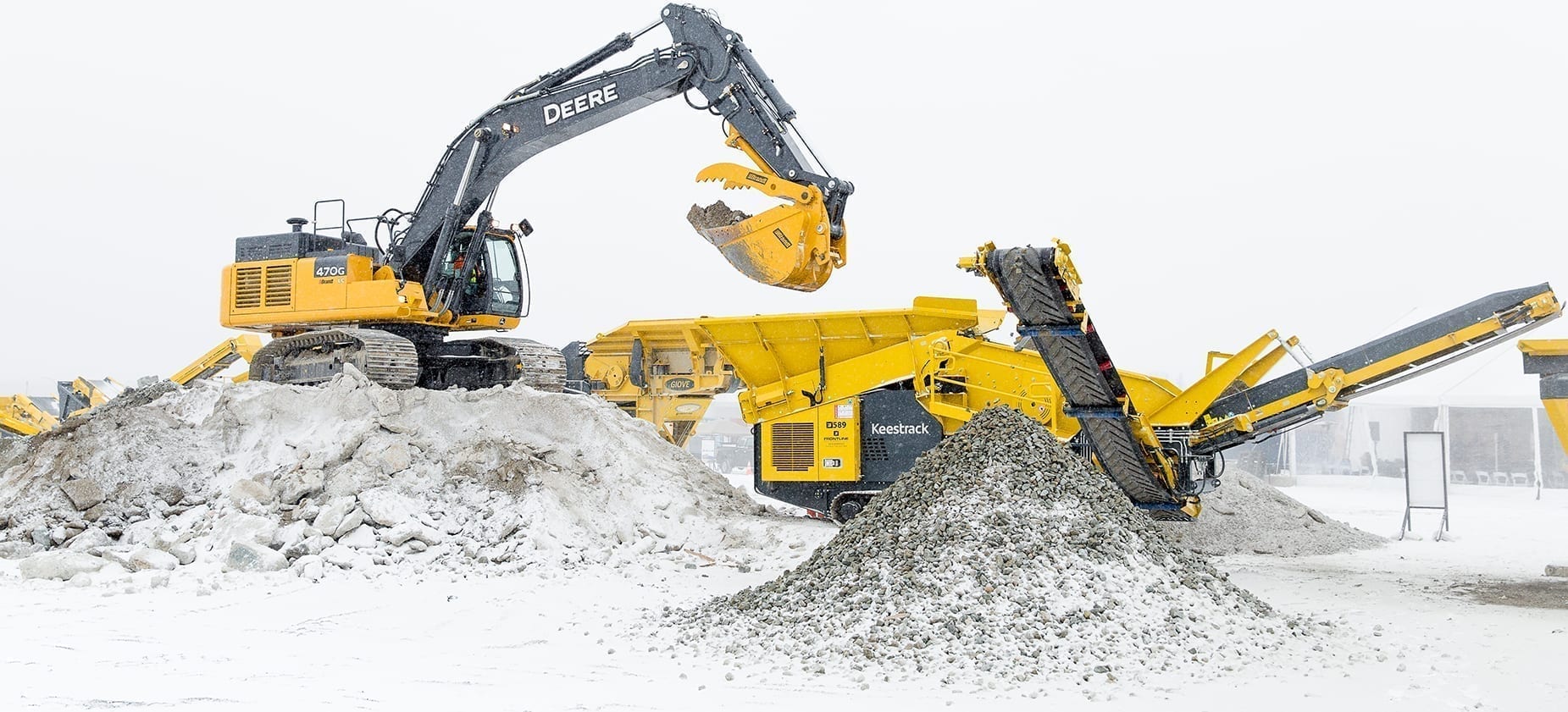 Let's face it. Canadian winters can be harsh. Days are shorter, nights are longer, and temperatures can drop well below freezing levels in many regions throughout the country. During winter months machines and crew need to work that much harder to keep production up. And depending on your production targets, crushing, screening and grinding during winter months may be a necessity for your business.
Having a winter maintenance plan and spending the time to prepare your unit for those frigid cold days will help keep your machines running at their best. Below are a few tips to help you prepare your crusher, screener and grinder for the winter season.
ENSURE FLUIDS SUCH AS OIL, COOLANT AND FUEL ARE COLD-WEATHER APPROPRIATE
Since many fluids have specific operating temperatures, its important to ensure you are using the appropriate fluid types. For example, winter oils have a lighter viscosity allowing for the oil to be pumped throughout the machine easier during cold seasons whereas summer oil has a heavier viscosity. If you are using a heavier summer oil, it should be transitioned to a winter oil as the cold season approaches. Before firing up the machine, check each fluid level to ensure for proper flow.
GIVE YOUR MACHINE THE TIME IT NEEDS TO PROPERLY WARM UP
You can run the risk of causing damage to your unit if proper warm up techniques and procedures are not being carried out. Allow for ample time for the fluids to warm up, this is especially important for hydraulically driven machines, and do not start the entire machine at once as it may be harmful to system components. Consider starting one component of the machine at once such as a singular conveyor belt.
KEEP BELTS CLEAN
Clean, free moving belts are key to an effective performing unit during winter seasons. Consider using belt scrapers to help reduce build-up or for more severe climates, belt heaters help de-ice the belt by apply the correct amount of heat where ice build up typically occurs such as pulleys, idlers or rollers.
UTILIZE ENGINE BLOCK HEATERS AND HYDRAULIC TANK HEATERS
A heater system is pre-heating solution for cold weather starting which pre-heats the engine and prevents freezing of critical on board fluids. Tailored for various application and machine types, there are many benefits to automatic heater systems including reduced idling fuel costs, a reduced carbon footprint and minimized equipment down time.
CARRY OUT PROPER HOUSE KEEPING
Often overlooked, proper housekeeping can help keep your unit running smooth during the cold season. Remove any snow, debris and material spill over ensuring no material has come into contact with the belts. If overlooked, spill over may freeze and cause damage to the system components.
Have any questions or need additional support or service on your equipment this winter season? Contact Frontline Machinery today.