Crushing Green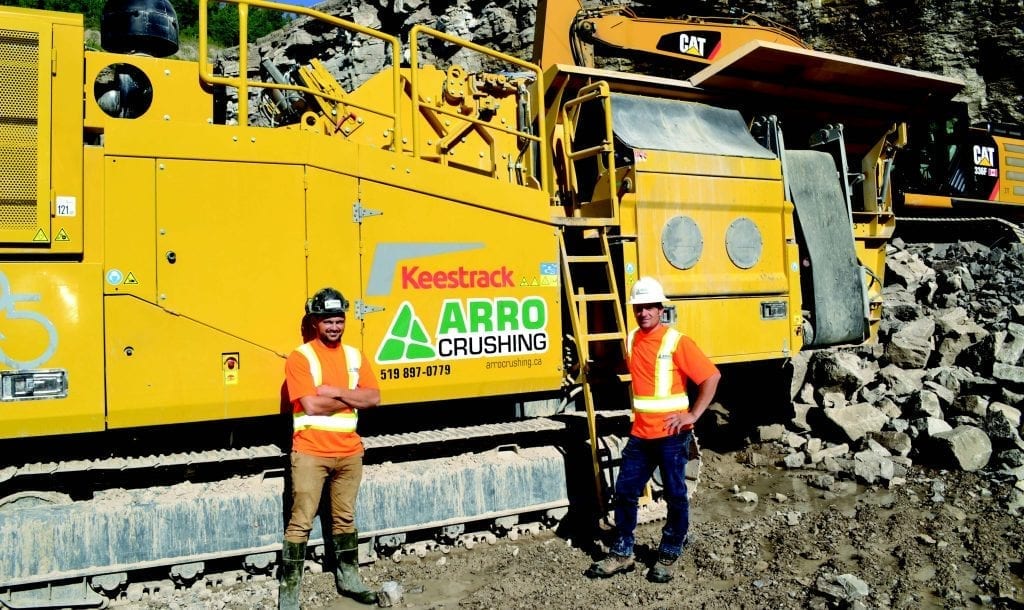 Arro Crushing Ltd is finding its success in recycling aggregates.
The Millbank, Ont.-based company specializes in concrete and asphalt recycling largely servicing ready-mix plants and recycling
yards across southern Ontario.
The company employs a variety of heavy equipment to tackle jobsites, including a Keestrack R5 mobile track-mounted impact crusher, and CAT 336 and Linkbelt 210 excavators equipped with hydraulic pulverizers and breakers.
"We service all of southern Ontario – anywhere within three hours of Kitchener-Waterloo is typical – and we will travel north of the tri-cities. If there's a large pile of concrete, limestone or asphalt, we'll go there," says Jared Kuepfer, who co-owns the company along with his business partner Ron Kuepfer. "We're a fully independent company. We don't own any gravel pits. We're fully a custom crushing contractor, which I believe gives us an advantage".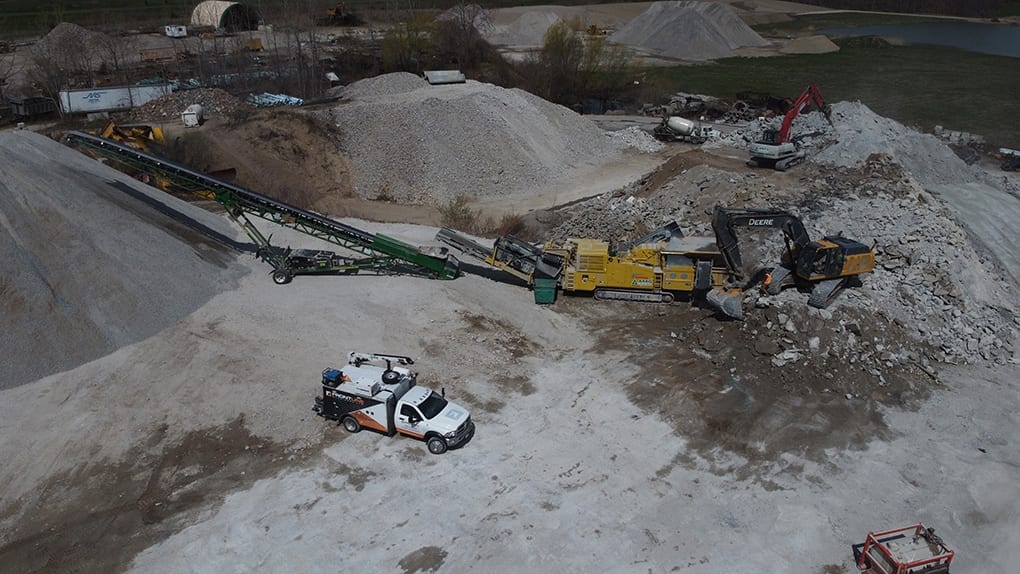 Jared grew up in a farming community, where his family runs a company that works with natural stone for the faces of houses and buildings. "I would get into a lot of quarries growing up, it fed my curiosity for crushing," he says.
Jared worked with his father for eight years in the family business before spending a couple of years doing sewer and water main for a local excavation contractor.
When he decided to jump into the custom crushing business in the summer of 2019, Arro Crushing purchased a small mobile impact crusher to do smaller jobs, but quickly realized they needed a larger model to operate more efficiently and bid on larger jobs.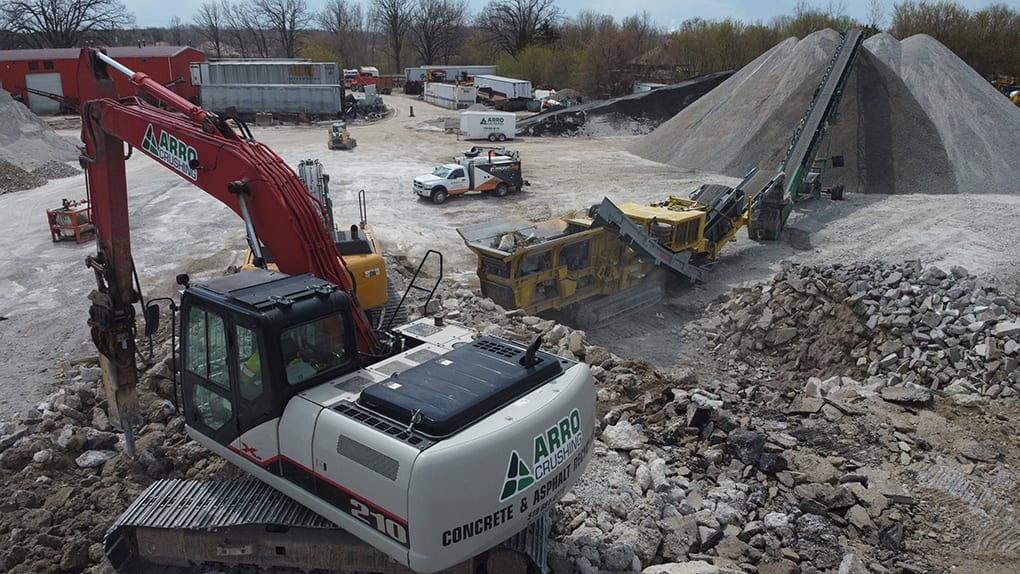 "We were cleaning up old barns, any small little pile we could get our hands on," he says. "We realized that we were going to need a bigger machine that can produce more and do jobs more cost-effectively." To find the right piece of equipment for his operation, Jared began checking out the various crushers available. He eventually found the Keestrack brand on the website of equipment dealer Frontline Machinery, which has branches in Woodstock, Ont. and Chilliwack, B.C.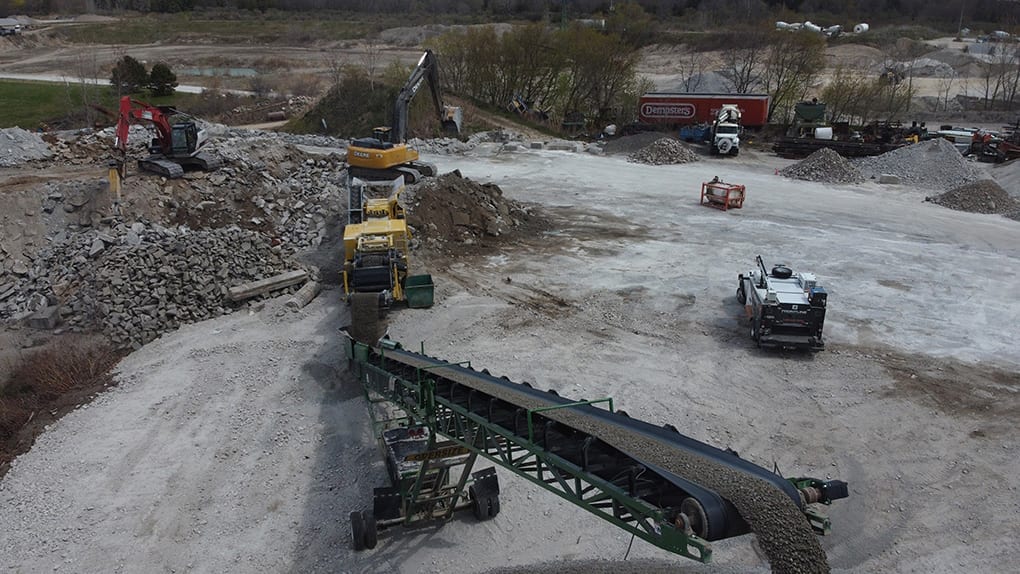 "I had a couple of large jobs lined up, so I called them up. It took one phone call to figure out what machine I wanted," Jared recalls. Arro Crushing ended up opting for a Keestrack R5 mobile track-mounted impact
crusher. "Often when I bring the R5 to a site, people perceive it as a 30-tonne machine due it being so compact, when it is in fact a 50-tonne," Jared says.
Read more in the RockToRoad article