A golden opportunity for crushing in The Yukon
April 9, 2018, by Andrew Snook of RocktoRoad
When Doug Gonder spent his winters clearing snow, and his summers mining for gold throughout The Yukon in 1989, he didn't expect his family's business to morph into the successful construction company it is today.
As president of the Whitehorse-based Norcope Construction Group, Gonder now oversees a company that employs upwards of 75 people during peak season and a crew of 30 year-round.
"We grew this company out of nothing," Gonder says during a tour of his head office and various worksites across the Whitehorse area. "We started out making $50,000 a year [in sales], now we're up to $15 million a year in sales."
The company began to grow leaps and bounds after taking on civil work within the Whitehorse area, including pipe installation and utility work.
The company eventually got into civil works such as curbing and pavement in 2016, and invested in a ready-mix concrete plant to service its contracts and sell the excess concrete and concrete aggregates to contractors throughout the north, through its sister affiliated company, General Enterprises Ltd.
"General Ent. Ltd. is one of the largest commercial concrete producers in The Yukon," Gonder says. "We do work remotely. We'll deliver concrete anywhere in the Yukon and into Alaska. We wash, screen and deliver to wherever they are located."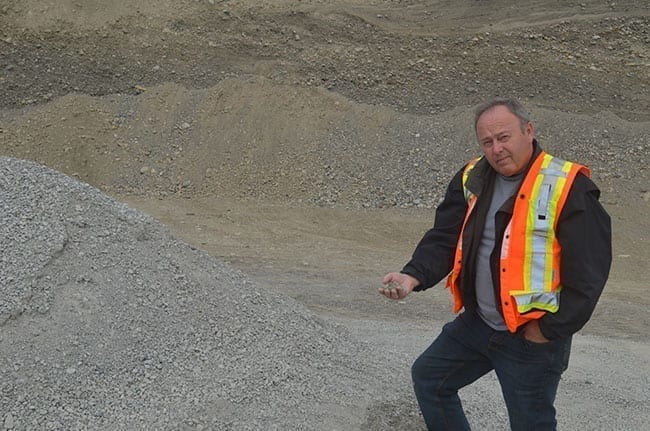 Crushing it
Norcope relied on a local custom crushing outfit for its aggregate crushing needs for many years, but recently decided it would be more economical to invest in its own crushing and screening equipment to supply its projects and customers.
The company reviewed a variety of crushing equipment and ended up opting for a Keestrack C3 impact crusher with a C4 screener in 2017, supplied by Frontline Machinery based in Chilliwack, B.C. The company's first year crushing and screening its own aggregates was very successful, selling four different products to market: 50-mm minus, 20-mm minus, 20-mm stone and 3/8-miuns sand blast, as well as recycling both concrete and asphalt products. Another big advantage of having this equipment on site, is that there is absolutely no waste, Gonder adds, saying that all wash out concrete products are crushed and recycled for use in sub-base road structures.
"I probably sold about 10,000 m3 of our own products to customers," Gonder says. "We've got screens to make other products but we've been so busy with the products we're already using, have not branched into that as of yet."
Gonder says his company opted for the Keestrack due to the fuel savings it offered compared to some of the other options he reviewed, and the small footprint required for operating it.
"They promoted [Keestrack's] fuel consumption to be better than most on the market and I agree with that," Gonder says. "We've been able to run with pretty minimal fuel consumption."
The company is in a good position to continue supplying its own operations and customers, as it owns a large quarry site with plans to expand in the Whitehorse area.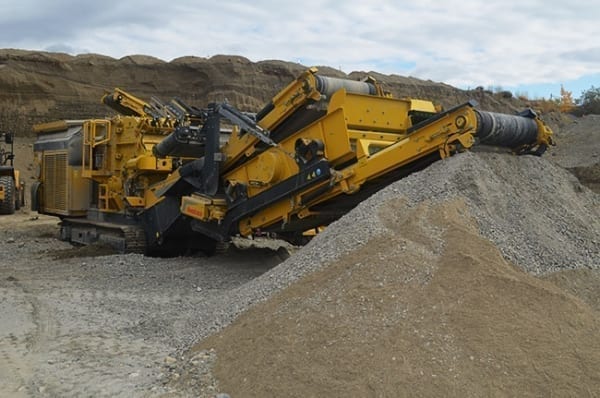 Additional ventures
In addition to the various civil works and concrete aggregates that Norcope supplies, the company also owns and operates the only 24-hour truck stop in The Yukon, which Gonder's father (Doug Gonder Sr.) built in the 1970s.
"Right now it's the only place you can top up at 3 a.m. and get a hamburger; with showers and other complements for truckers," Gonder says, adding that he is planning on building an automotive museum at the Otter Falls Truck Stop, fuelled by his passion for classic cars.
By investing in its own crushing and screening operations to supply concrete and aggregates across the region, being a major player in civil works, and offering trucking services throughout The Yukon, Norcope Construction Group has set itself up in a position of strength. Despite not being currently active in the gold mining industry, Doug Gonder and Norcope obviously know how to seize a golden opportunity when they see it, and will likely continue to prosper well into the future.
Rock To Road is an Annex Business Media publication | Copyright © 2018