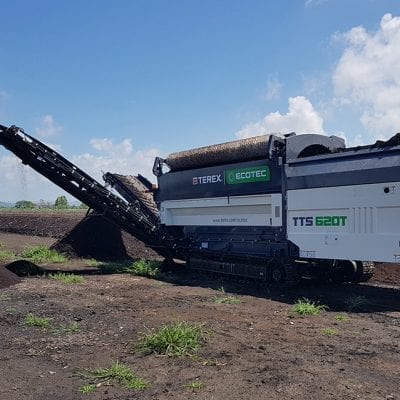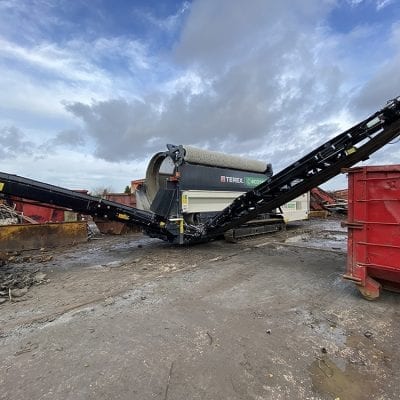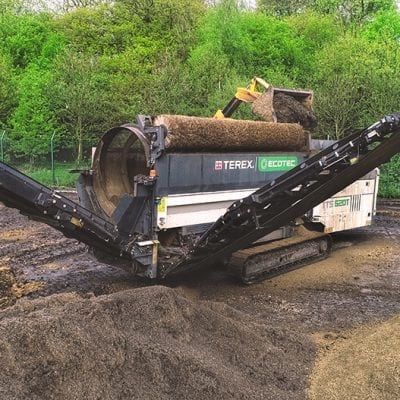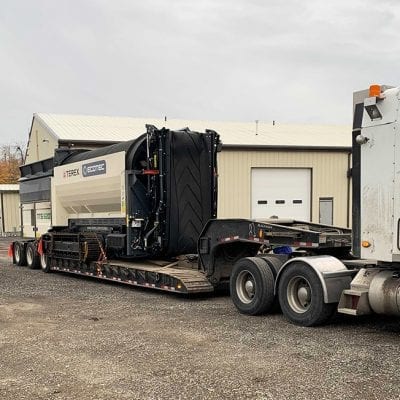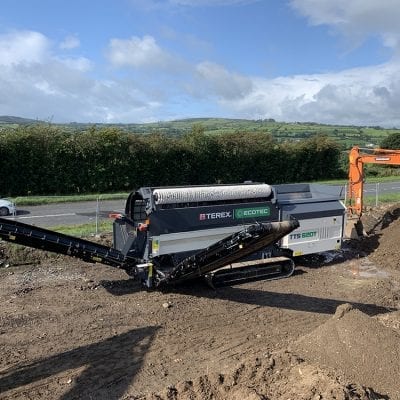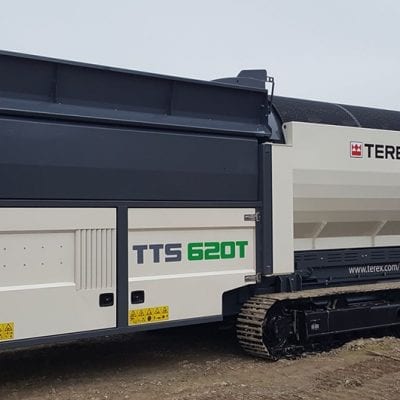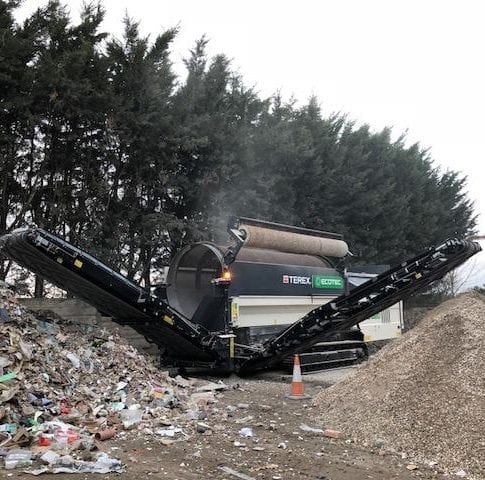 equipment for sale
Ecotec TTS 620T Trommel Screener
Mobile tracked mounted trommel screening plant for advanced material processing
TTS 620T tracked trommel screen features a highly efficient engine and hydraulic drive system combined with advanced material processing control system offer maximum production combined with minimum costs. It is ideally suited for screening compost, biomass, soil, gravel & waste.
An intuitive push-button control panel allows the operator to easily configure the machine to suit the required application while the intelligent feeder control system continually adjusts the feeder speed to optimize screening rates. Special consideration has been given to minimize change out time for the screening drum. The process, which takes a matter of minutes, places the TTS 620 as a market leader. The machine has also been designed to accept a number of other manufacturers screening drums allowing customers to smoothly integrate the TTS 620 into established fleets.
Unprecedented levels of service access catapults the TTS 620T into a league of its own. All conveyors are built to a modular design allowing each one to be removed independently for ease of maintenance. The swing-out engine cradle gives operators unrestricted ground-level access to all service components. Hinged doors on both sides of the trommel drum offers unobstructed access for maintenance and cleaning. The machine has been designed to run at a low engine RPM, reducing fuel usage, emissions and noise levels.
GET MORE INFORMATION
BOOK A DEMO
FINANCING
RENT ME
TECHNICAL SPECS

See the Ecotec TTS 620T Trommel Screener in action!
Double sided unrestricted drum access via two large swing out doors allows for easy maintenance and cleaning
Easily replaced 5.5m (18') x 2m (6'7") punch plate drum which is compatible with the Doppstadt SM620 and Neuenhauser 6020
Advanced feeder control system offering efficient operation and maximised output
Fully sealed feeder reducing spillage
The feeder belt is driven at the head drum via a powerful recessed gearbox and hydraulic motor reducing belt slippage
Swing out engine cradle giving operators unrivalled levels of maintenance access
Removable pre filter grill provides maximum protection for the engine air intake and cooling radiator
All conveyors are built to an individual modular design to reduce maintenance downtime
Advanced sealing and feedboot design ensures smooth material transfer and stockpiling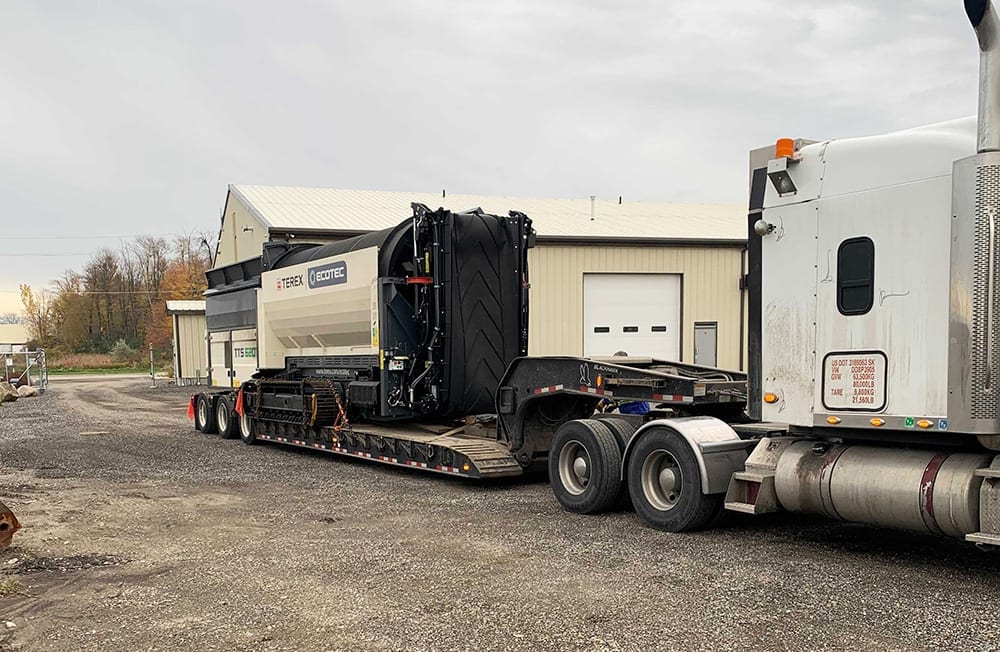 Transport friendly
In addition to excellent on-site maneuverability, the TTS 60T machine is transport friendly. The fines conveyor folds down to keeping the transport height below 3.6m. Furthermore, the complete machine can lower for transport mode.
Reduced downtime
Design features such as the swing-out engine cradle, modular design conveyors, and proportional load sensing on the feeder conveyor eliminate blockages and downtime for efficient and reliable screening production.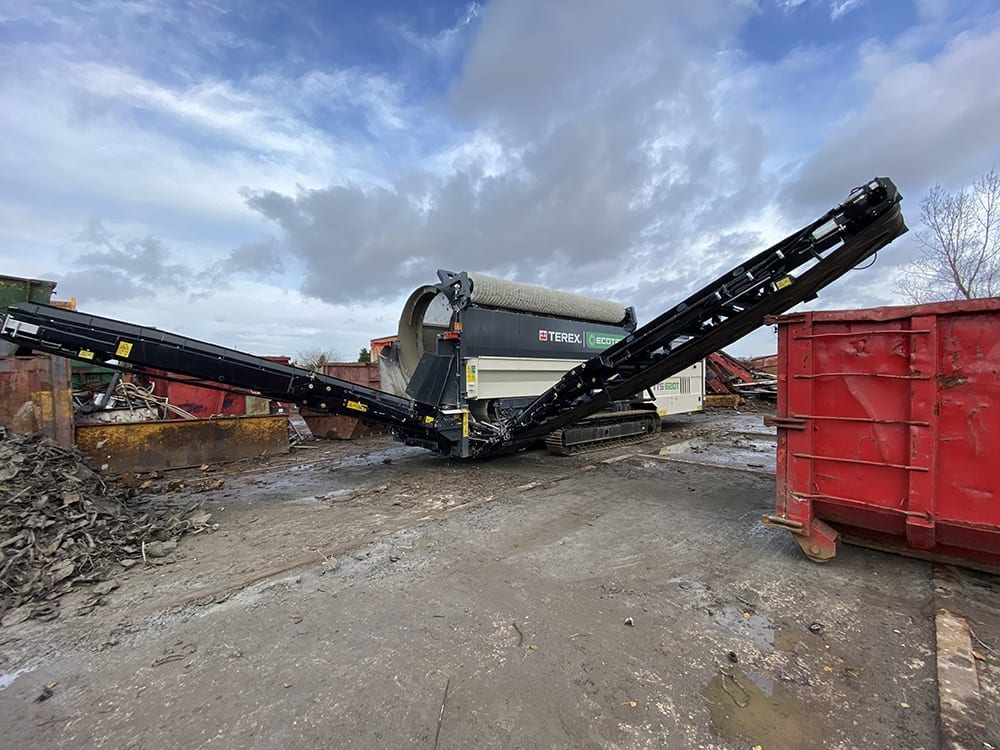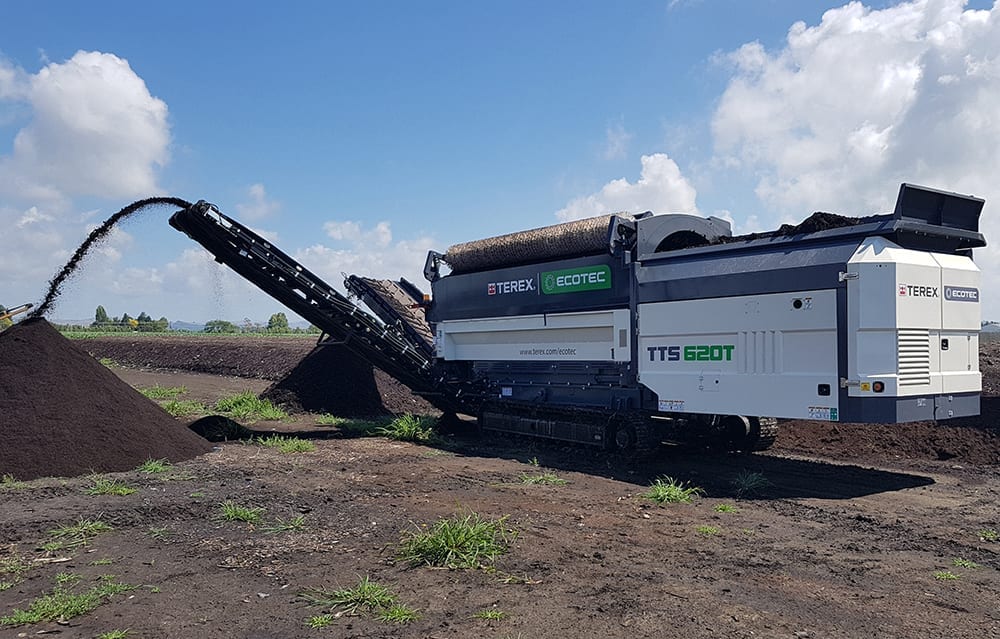 Versatile
The TTS 620T tracked trommel screener offers unrivaled screening in a variety of applications including compost, biomass, waste wood, soil, mulch, gravel, and waste.
Intelligent feed and hopper
The fully sealed hopper on the TTS 620T offers capacities up to 5.5m3 (7.2yd3) and features a head drum drive system, a slide-out feeder cassette for maintenance, and an obstruction-free tunnel below the feeder to allow for difficult material to fall directly to the ground.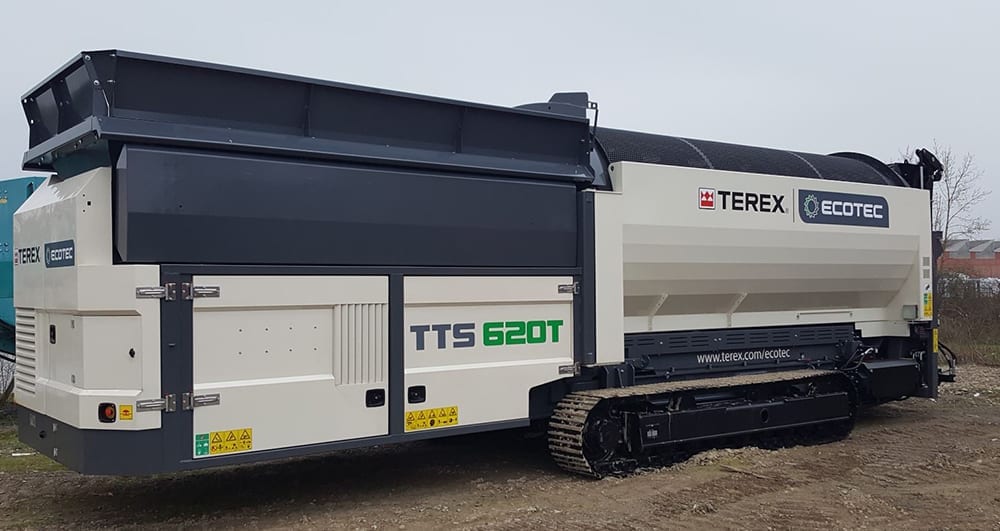 Vast product porfolio
Ecotec's broad range of equipment allows for more targeted efficiency in niche operations. Behind an aggressive research and development strategy, Terex Ecotec now offers a full product portfolio that meets the needs of today's professionals and will shape the industry for years to come. The Terex Ecotec product line has grown significantly and expanded production out of a new 105,000 square foot manufacturing facility Today their comprehensive product portfolio includes, Slow, Medium & High Speed Shredders, Trommel Screens, Recycling Screens, Waste Handlers, and conveyors.
Field support
Ecotec is your proven industry-leading partner for the design, service, and support of primary waste recycling, wood recycling, and composting equipment. They have dedicated sales and service staff for the Ecotec product range with a driving focus on providing customers the best support in and out of the field. Their world-class dealer distribution network provides the sales and aftermarket service demanded in the marketplace giving customers the support required to maximize production and minimize downtime.
Industry leader
Terex® Ecotec, part of the wider Terex Materials Processing group, is an industry leader in the design and manufacture of wood processing, biomass, and recycling equipment. The range of innovative machines available is robust yet user-friendly with a focus on throughput, efficiency, and serviceability. Their world-class range of mobile equipment that will shape the industry for years to come.