Impact crusher for concrete, asphalt, ballast, recycling, aggregates and sands
GIPOKOMBI RC Mag 2400 FDR Impact Crusher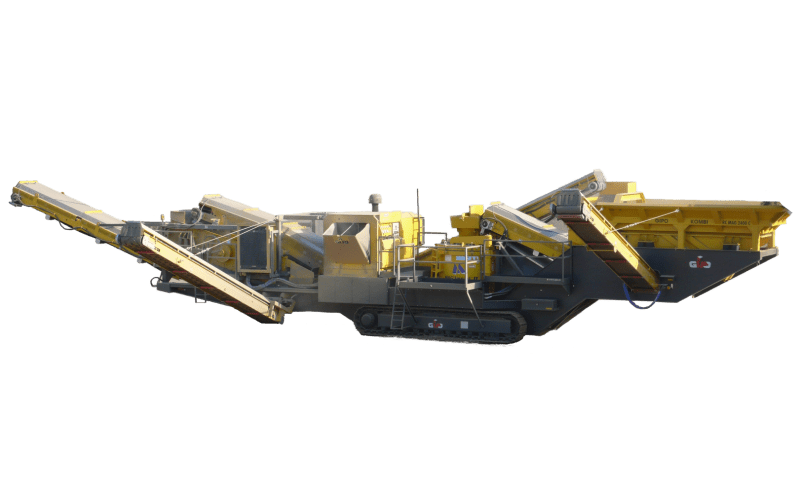 https://frontline-machinery.com/our-equipment/gipokombi-rc-mag-2400-fdr/
The GIPO Mag'Impact 2400 FDR impact crusher offers the ultimate machine for gravels and crushed sands. The fully mobile treatment system combines the well proven GIPO quality with a Magotteaux vertical shaft impactor, providing various material sizes with only one machine.
GIPO is a globally recognized for its expertise in soil and stone industries. This knowledge has set the foundation for machines like the Mag 2400 to give your project a reliable and powerful machine to create results you need for a quality production.
Performance Highlights
PLC control system

Unique impeller and anvil design

Fully-hydraulic propulsion

Up to 3 decks available

Multiple particle size output
Featured Case Study
Up close mechanics of the GIPO Mag'Impact 2400 FDR, working through heavy gravel.
View Case Study
Featured Case Study
Get a detailed breakdown of the GIPO technology and advanced features of the Mag'Impact line of equipment. Magotteaux – Corpo...
View Case Study
Contact Us to Receive a Quote
Found what you're looking for? Contact us and we'll be happy to give you a free quote on any of our machines.
Request a Quote