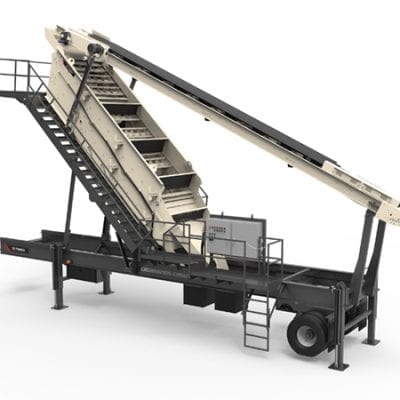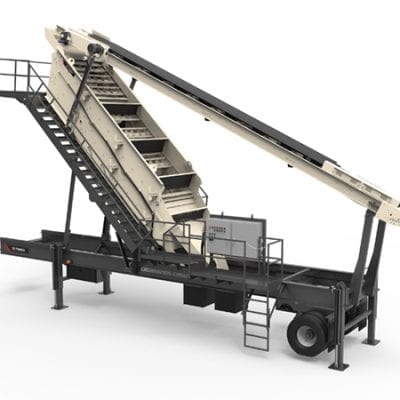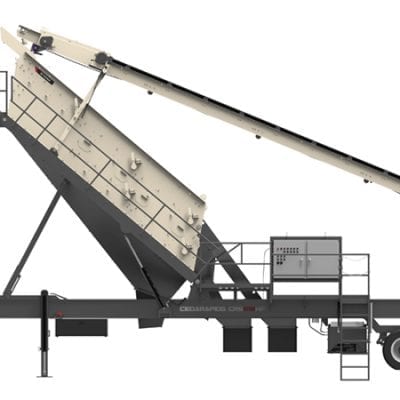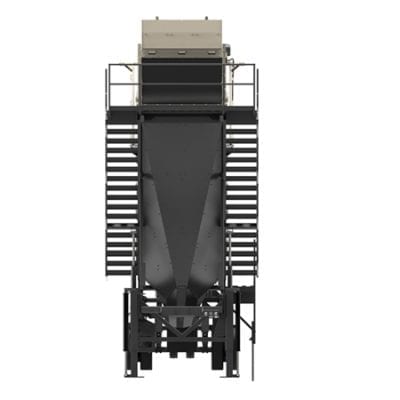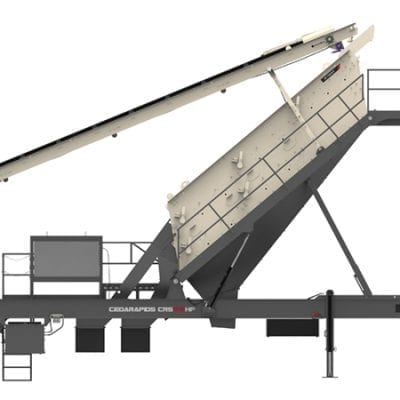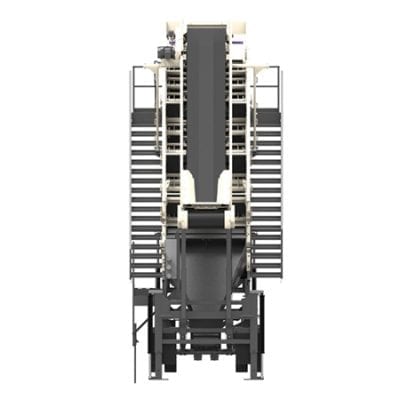 New equipment for sale
Cedarapids CRS618HF High Frequency Portable Screen
High frequency inclined portable screening plant with a built-in feeder
The CRS618HF features a 6'x18′ high frequency incline screen specially engineered for fines material screening and incorporates a built in feed conveyor for easy incorporation into new or existing crushing and screening operations.
GET MORE INFORMATION
FINANCING
TECHNICAL SPECS

Check out the Cedarapids CRS618HF High-Frequency Portable Screener.
The CRS618HF Portable Incline Screen Plant combines the High-frequency FM Series incline screen on a highly portable platform.
High frequency screen for fine material, de-dusting applications.
Simple sliding screen support leg allows (5) operation positions from 35º to 45º in 2.5º increments.
Hinged service platform at feed end provides a safe horizontal surface to change screen cloth.
Patent Pending overhead conveyor maintenance strut and telescoping support leg provides over 12" clearance on top deck below feed conveyor when screen lowered to horizontal position.
Self aligning distribution plate maintains proper feed onto screen without need to climb onto screen and adjust distribution plate.
CCM Automatic control panel with 3 x 25hp off plant motor controls included.
Optional variable speed screen controls.
Patent Pending custioned wire tensioner, maximizes wire life
Hand access ports. (Optional full 2nd deck).
Diamond plate service platforms and stairs can be shovel cleaned.
UHMW lined fine hopper minimizes buildup and rubber booted discharge chutes minimize spillage.
50% flop gates in top deck chute allows blending top deck with bottom deck product.
Chain-less discharge lips self align to discharge chutes. No heavy lifting to adjust chutes.
Telescoping mult-position ladder provides easy access when plant lifted for operation.
48" stroke pinned hydraulic plant legs provides up to 7' clear under frame beams for off plant conveyors.
Remote grease lines provide easy & safe maintenance of feed conveyor bearings.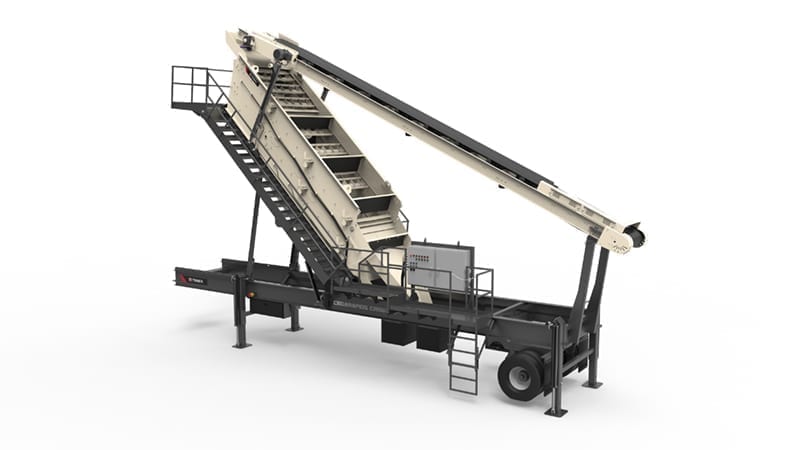 Maintenance-friendly
Cedarapids crushing and screening plants are designed with maintenance in mind. The CRS618HG screening plant features hinged service platforms that sit flat when the screen is lowered to 0º, a tool-less feed end access curtain, remote grease lines, and self-aligning plates, and chain-less discharge lips that do not require adjusting during operation.
5 operating positions
For screening application flexibility, the CRS618HF has 5 different operating positions ranging between 45 and 35 degrees allowing end-users to fine-tune the screening angle the performs best for their specific application needs.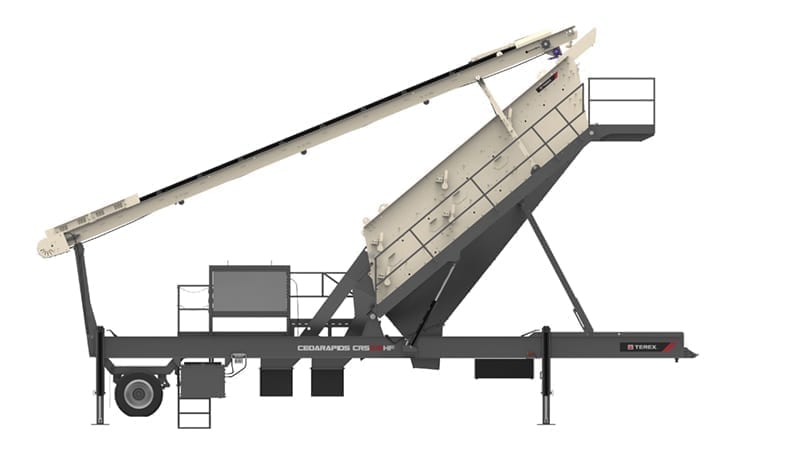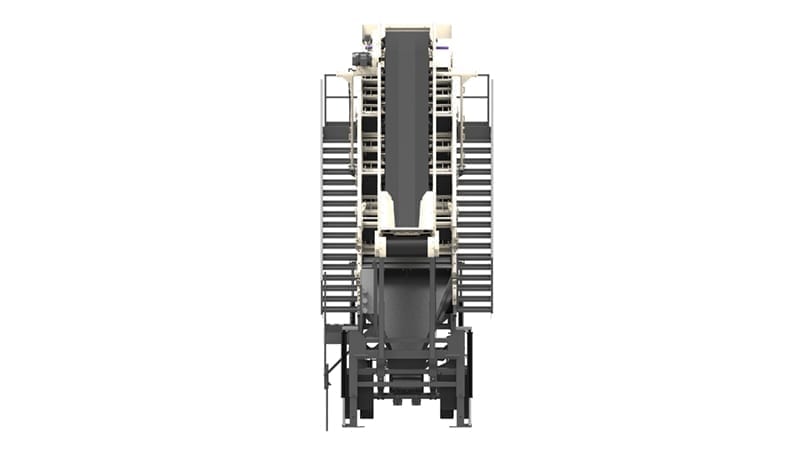 Self-aligning distribution plate
The feed distribution plate on the CRS618HF high-frequency screening plant self aligns to maintain a proper feed onto the screen deck eliminating the need to climb onto the screen to adjust the distribution plate when changing screen angles.
Engineered for fine materials
The high-frequency incline screen on the CRS618HF screening plant is specifically designed to aggressively screen fine material including de-dusting applications.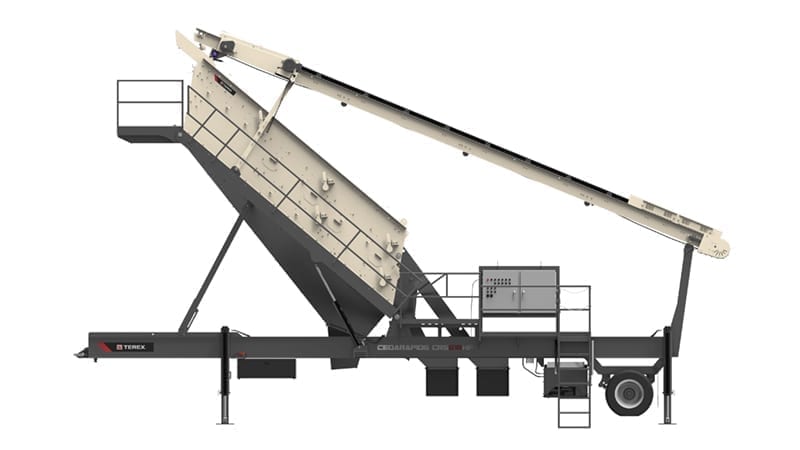 Centuries of experience
With almost 200 years of crushing and screening manufacturing experience, Cedarapids delivers rugged, field-proven crushing and screening solutions. Cedarapids® Crushing & Screening Plants offer the essential flexibility, control, and reliability to make the difference – whatever the application, wherever the location.
Field proven
Cedarapids® Crushing & Screening Solutions Cedarapids® provides a complete range of crushing and screening equipment to customers around the world operating in four key industries: mining. aggregates. demolition and recycling. To date they have thousands of plants operating througout the globe are known for equipment designs and technologies which are built to last.
Best-in-class engineering
"With Cedarapids®, you don't just get best-in-class engineering technology. You get the service, training and support to match. They understand owners needs to maximize productivity and control operating costs across the working life of every piece of equipment. This means you can count on engineering technology that delivers in terms of maintenance access, longevity, and cost per tonne."
Additional information
| | |
| --- | --- |
| Application | |
| Configuration | |
| Manufacturer | |
| Model | |
| New/Used | |