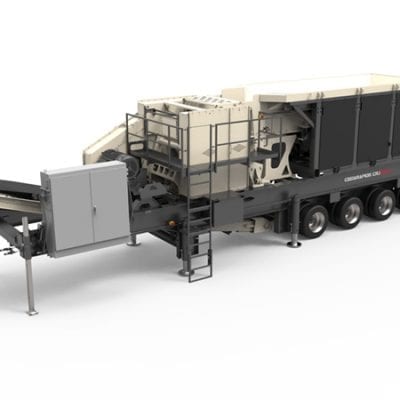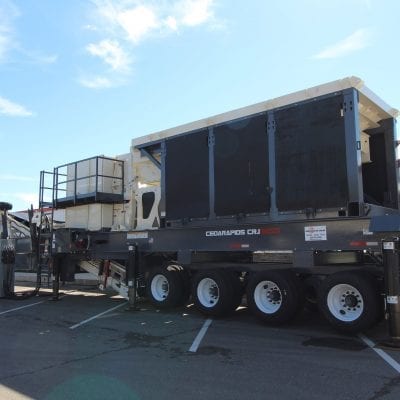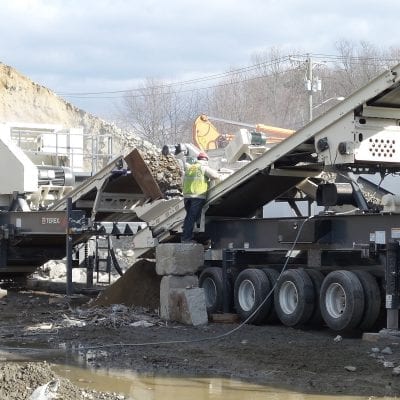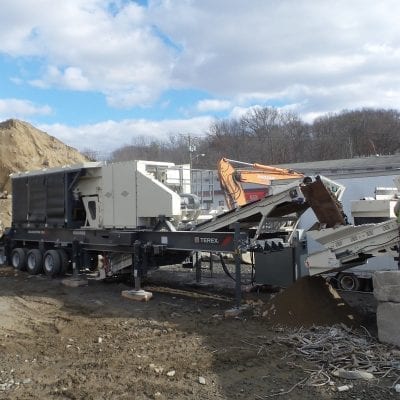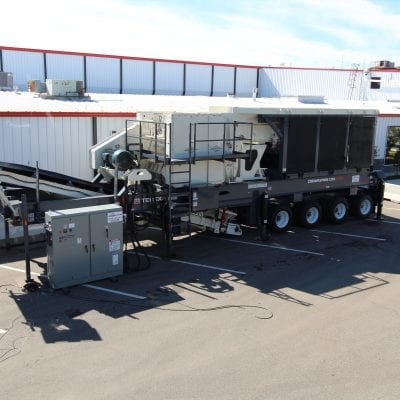 New equipment for sale
Cedarapids CRJ3255 Portable Jaw Crusher Plant
High Stroke 32″ x 55″ portable jaw crushing plant with a vibrating grizzly feeder
The Cedarapids CRJ3255 jaw plant combines the popular JW55 jaw crusher with the high stroke 52"x20' vibrating grizzly feeder making this plant a high production portable crushing machine. This quarry duty JW55 crusher, with its large 32"x55" opening, long jaws, and aggressive stroke, is in a class by itself in a portable crushing plant. Besides high production, the crusher has a modern hydraulic wedge adjustment and tension rod system making adjustments quick and safe. The action of the large stroke feeder provides high feed rates along with efficient fines separation on the grizzly section. The wide belt conveyor has a large clearance below the crusher and is a straight line design without curves so the belt can maintain maximum tension, minimizing drive slippage. The conveyor also has a heavy-duty shock absorbing impact bed under the jaw and continuously supported side flashing along its diverging hopper to minimize spillage and maintenance. Multiple options are available so customers can configure the CRJ3255 plant to their specific needs.
GET MORE INFORMATION
BOOK A DEMO
FINANCING
RENT ME
TECHNICAL SPECS

Standard Features
JW55 Jaw Crusher
Tool-less hydraulic wedge jaw adjustment for quick safe adjustment
Hydraulic tension rod automatically adjusts tension
Electric/hydraulic adjust unit
Quick change jaw die wedge system
Side access to stationary die wedges
High strength frame
Four-piece bolted and dowelled construction
Bolted 3-piece side cheek plates for easy replacement
5220-15 Vibrating Grizzly Feeder
Removable hopper module with 3/4" (19 mm) AR 400 sides, minimizes axle loads when needed
High stroke grizzly feeder, for improved grizzly fines removal
Bolt-in grizzly bars with 4" (102 mm) nominal opening, other spacings available
Bypass chute diverts grizzly fines to undercrusher conveyor
Rubber side curtains
Main Frame with Quad Axle
Straight beam chassis with kingpin, under-frame mounted axles,spring suspension, air brakes, travel lights and splash guards
Jaw mount vibration isolation pads
Emergency stops on both sides of chassis
Sixteen 295/75 R22.5 tires
Adjustable kingpin support legs
Service and observation platforms
Remote grease lines for safe maintenance
Lockable side-mounted storage box
Crank style landing jacks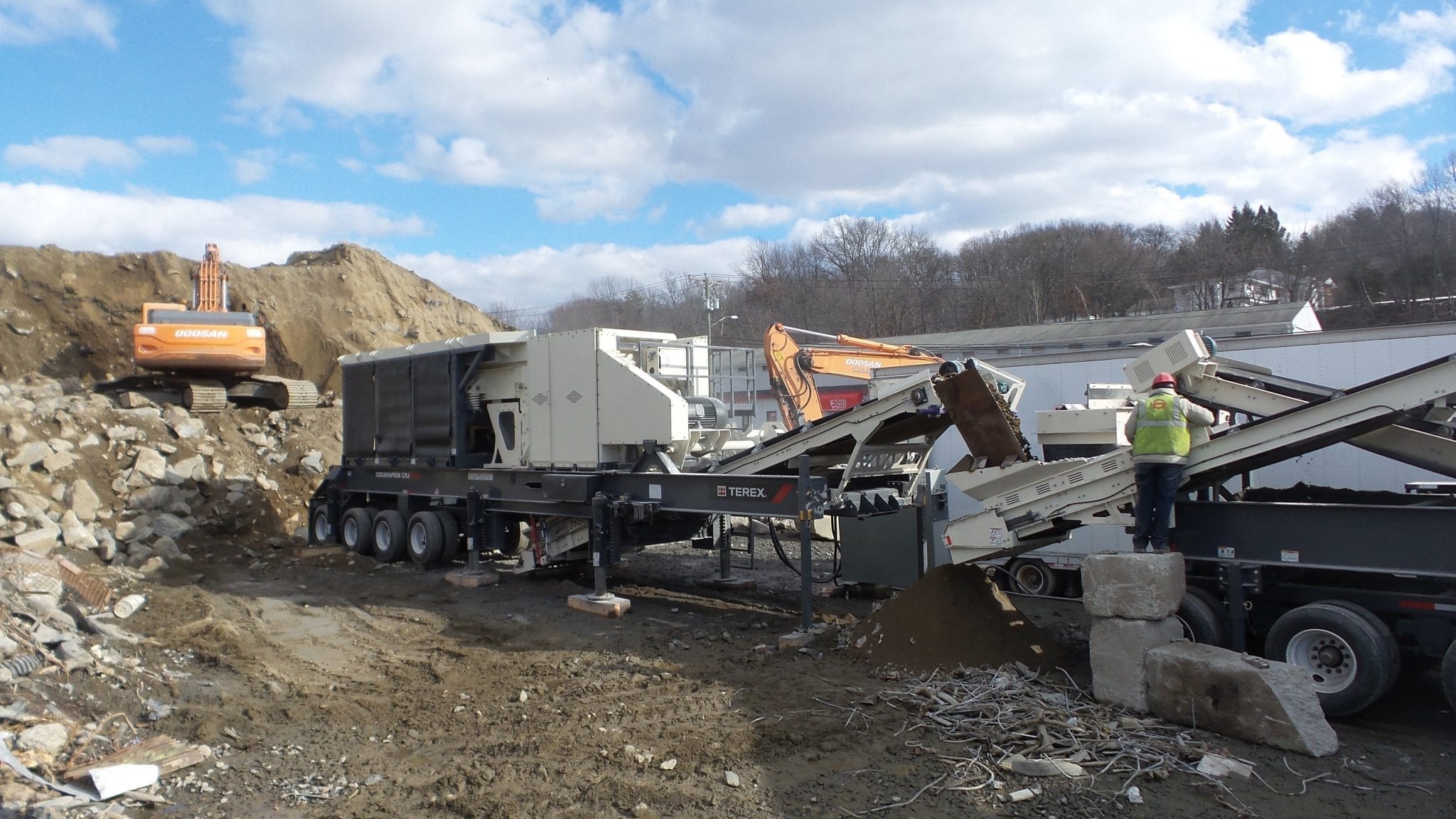 Designed for performance
The CRJ3255 portable jaw crusher plant is designed with a 54" wide no-slip "Straight line" vulcanized belt conveyor. Impact bars maintain belt contact with flashing in the loading area and the "Diverging" hopper pulls fines inside flashing and reduces friction.
Easy-to-change wear parts
Features such as the integrated motor and mount tensioner, centralized greasing points for the jaw, easy-access belt tensioning and inspection cover, and the integrated feedplate/bypass chute and jaw flywheel and drive guards makes the CRJ3042 jaw crusher plant one of the most maintenance-friendly machines on the market today.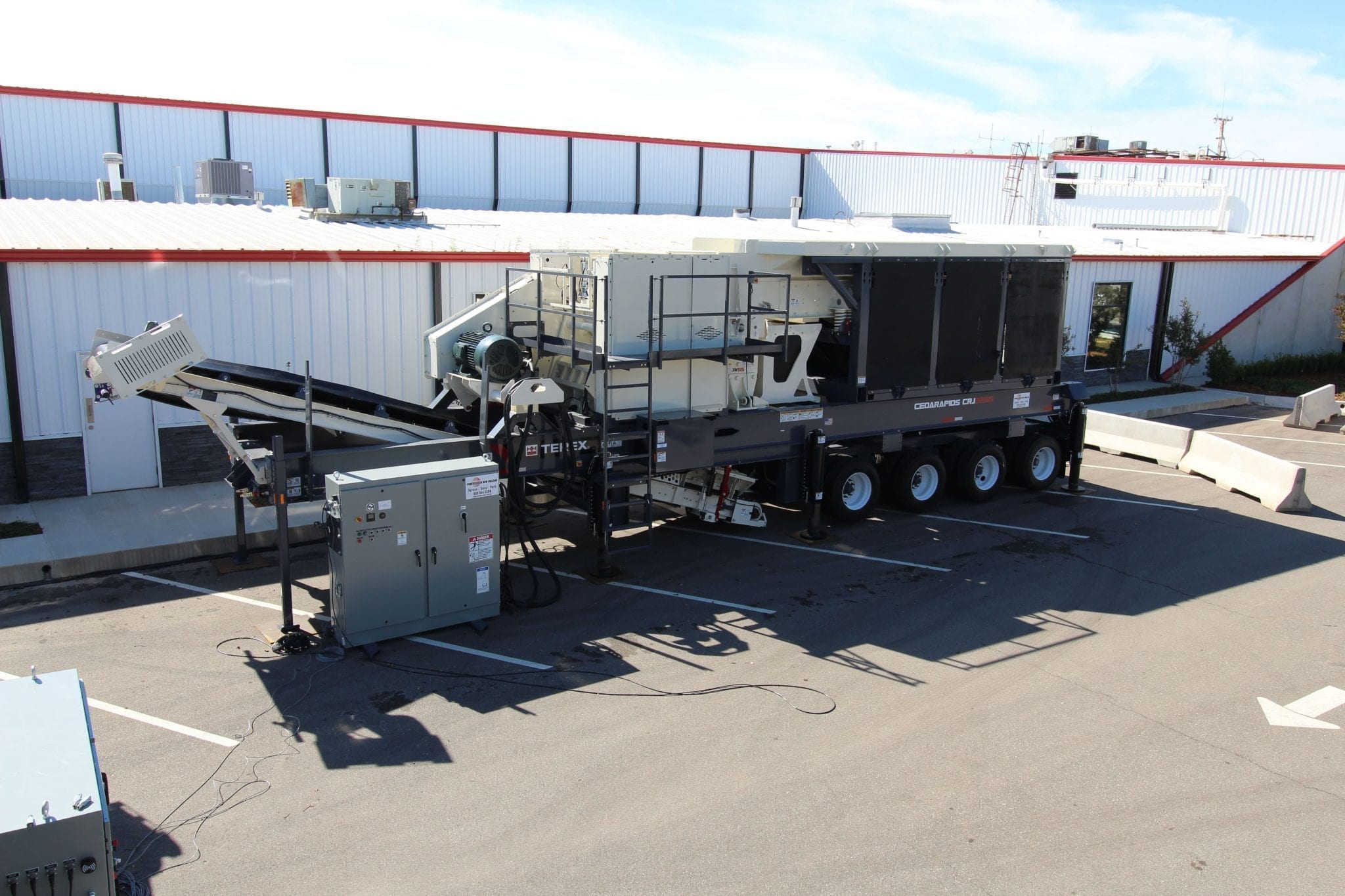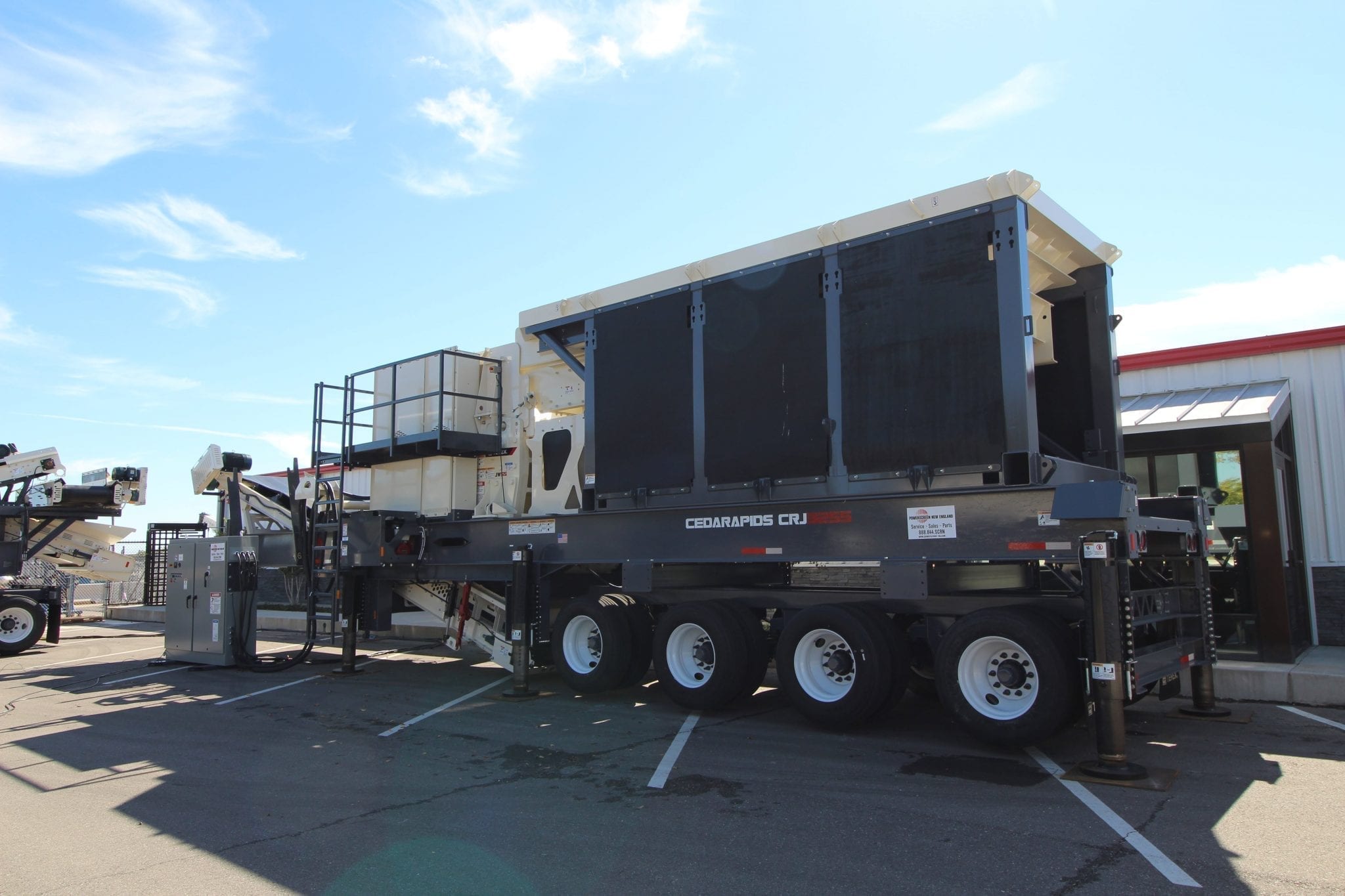 Heavy-duty hopper
The feeder and hopper module on the CRJ3255 jaw crusher is designed to withstand aggressive feeds. The unobstructed, AR400 ¾" thick hopper, multi-ribbed, with seated column construction features a 52" x 20' high stroke feeder with a 60" grizzly. The offset hopper side deflectors deter bridging for a consistent flow.
Transport friendly
The hopper module can be removed for travel bringing the weight down to roughly 26,760 kg (59,000 lbs). It can also be designed with an optional extended wheelbase.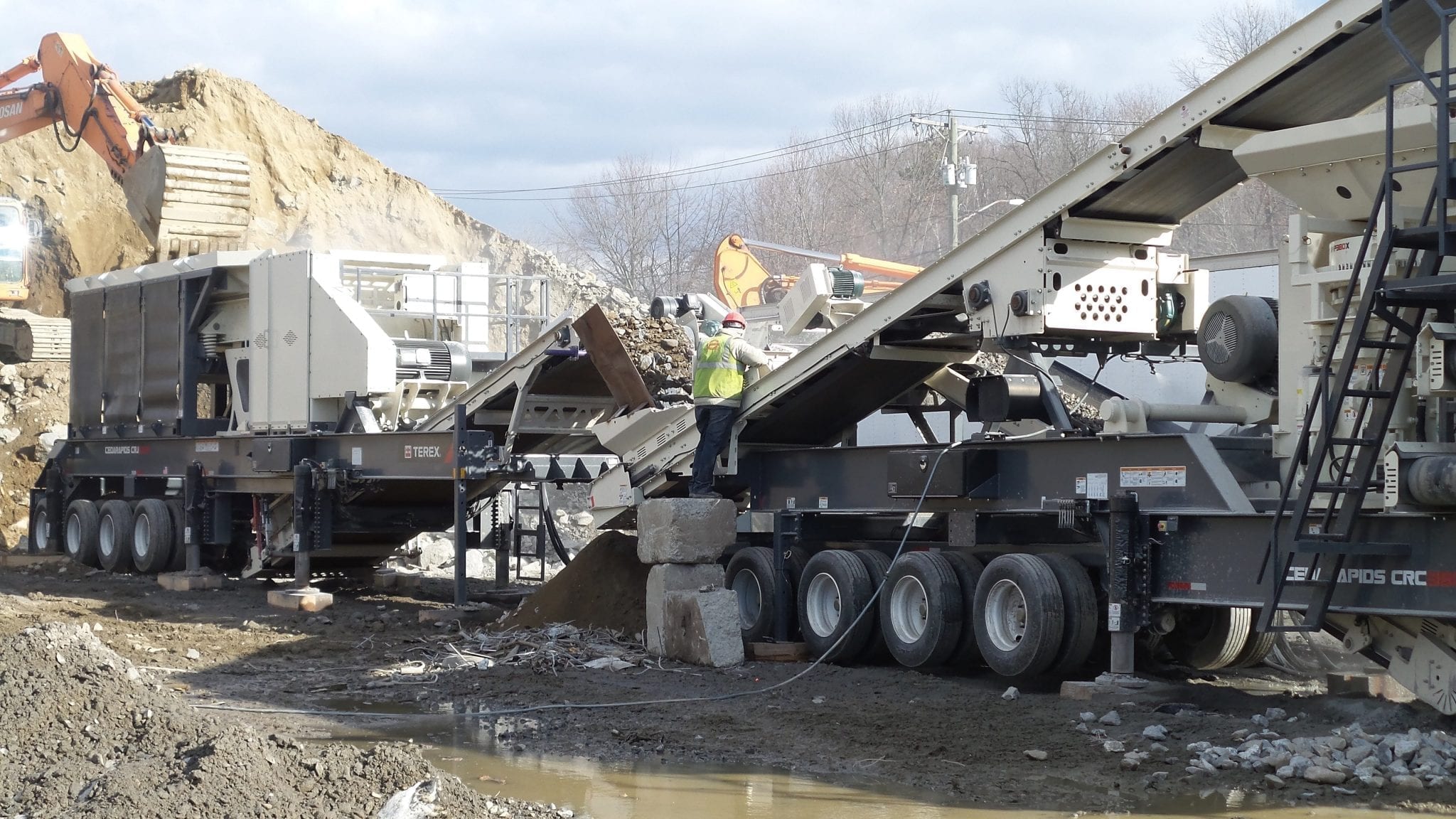 Centuries of experience
With almost 200 years of crushing and screening manufacturing experience, Cedarapids delivers rugged, field-proven crushing and screening solutions. Cedarapids® Crushing & Screening Plants offer the essential flexibility, control, and reliability to make the difference – whatever the application, wherever the location.
Field proven
Cedarapids® Crushing & Screening Solutions Cedarapids® provides a complete range of crushing and screening equipment to customers around the world operating in four key industries: mining. aggregates. demolition and recycling. To date they have thousands of plants operating througout the globe are known for equipment designs and technologies which are built to last.
Best-in-class engineering
"With Cedarapids®, you don't just get best-in-class engineering technology. You get the service, training and support to match. They understand owners needs to maximize productivity and control operating costs across the working life of every piece of equipment. This means you can count on engineering technology that delivers in terms of maintenance access, longevity, and cost per tonne."
Additional information
| | |
| --- | --- |
| Application | |
| Configuration | |
| Manufacturer | |
| Model | |
| New/Used | |