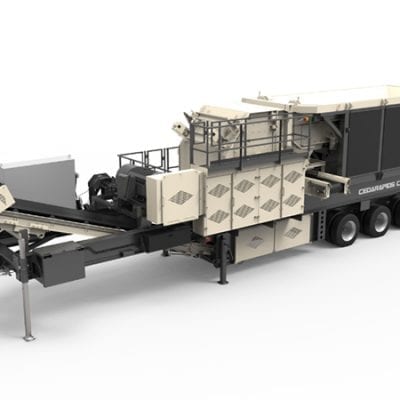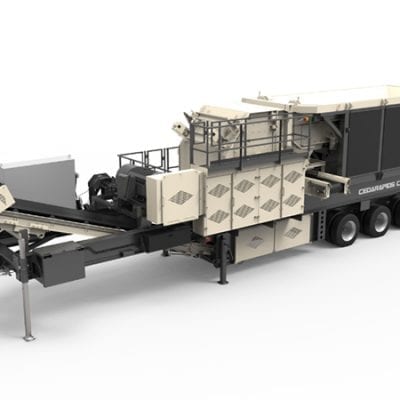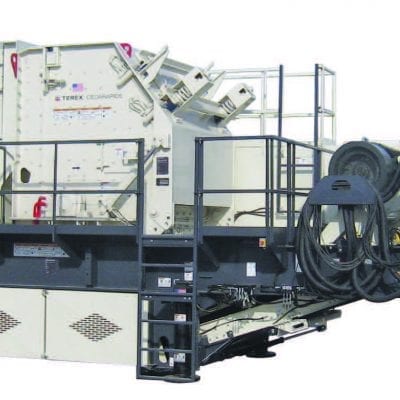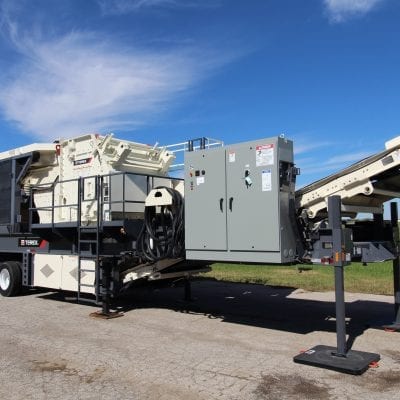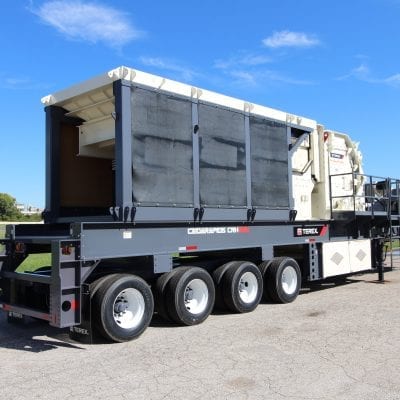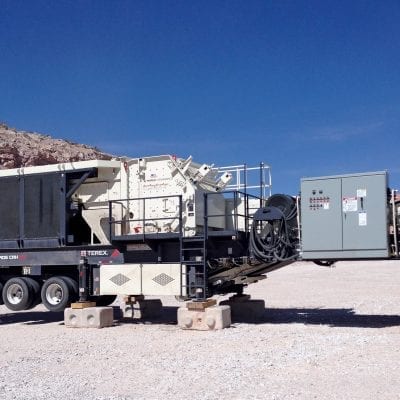 New equipment for sale
Cedarapids CRH1316R Portable Impact Crusher Plant (HSI)
High production closed circuit impact crusher designed for tough primary crushing applications
The CRH1316 HSI plant is tough to match in productivity. This portable plant features the Cedarapids IP1316 impact crusher, with its massive rotor, quick change impact bars, and heavy monoblock primary curtain, all designed for years of tough primary crushing. This plant has the capacity you need to lead off most any large portable operation.
GET MORE INFORMATION
FINANCING
TECHNICAL SPECS

Standard Features
IP1316 horizontal shaft impact crusher

Single 400 hp (300 kW) crusher motor
Belt drive maintenance access panels
Hydraulically opened frame
High strength high inertia rotor with patented center pull wedge system
Hydraulic assist apron adjustment
Large unobstructed crusher feed and discharge

Gas hydraulic power unit for crusher open and curtain adjust
Removable feed hopper module with 3/4" (19mm) AR400 sides
52" x 20' (1321 x 6096 mm), 40 hp (30 kW) vibrating grizzly feeder

Sloped 5' (1524 mm) long bolt-in adjustable grizzly bars

Feed chute chain curtain
48" x 96" (1219 x 2438 mm) undercrusher vibrating pan feeder with AR400 liners and two 5 hp (3.7 kW) motors
60" (1524 mm); 20 hp (15 kW) "Straight-line" discharge conveyor with hydraulic slide for travel and primary style belt wiper
3-ply conveyor belt with vulcanized splice
Bypass chute diverts grizzly fines to undercrusher pan feeder or optional reject cross conveyor
Service platforms with guard rails and access ladder
Easy maintenance features including:

Conveniently located grease banks
Belt tension access panels and hinged guards

Lockable 4' (102 mm) long side mounted storage box
Removable under frame mounted quad axle spring suspension, air brakes, travel lights, and splash guards
Adjustable kingpin support legs
Emergency stop buttons on both sides of frame
Sixteen 295/75 R22.5 tires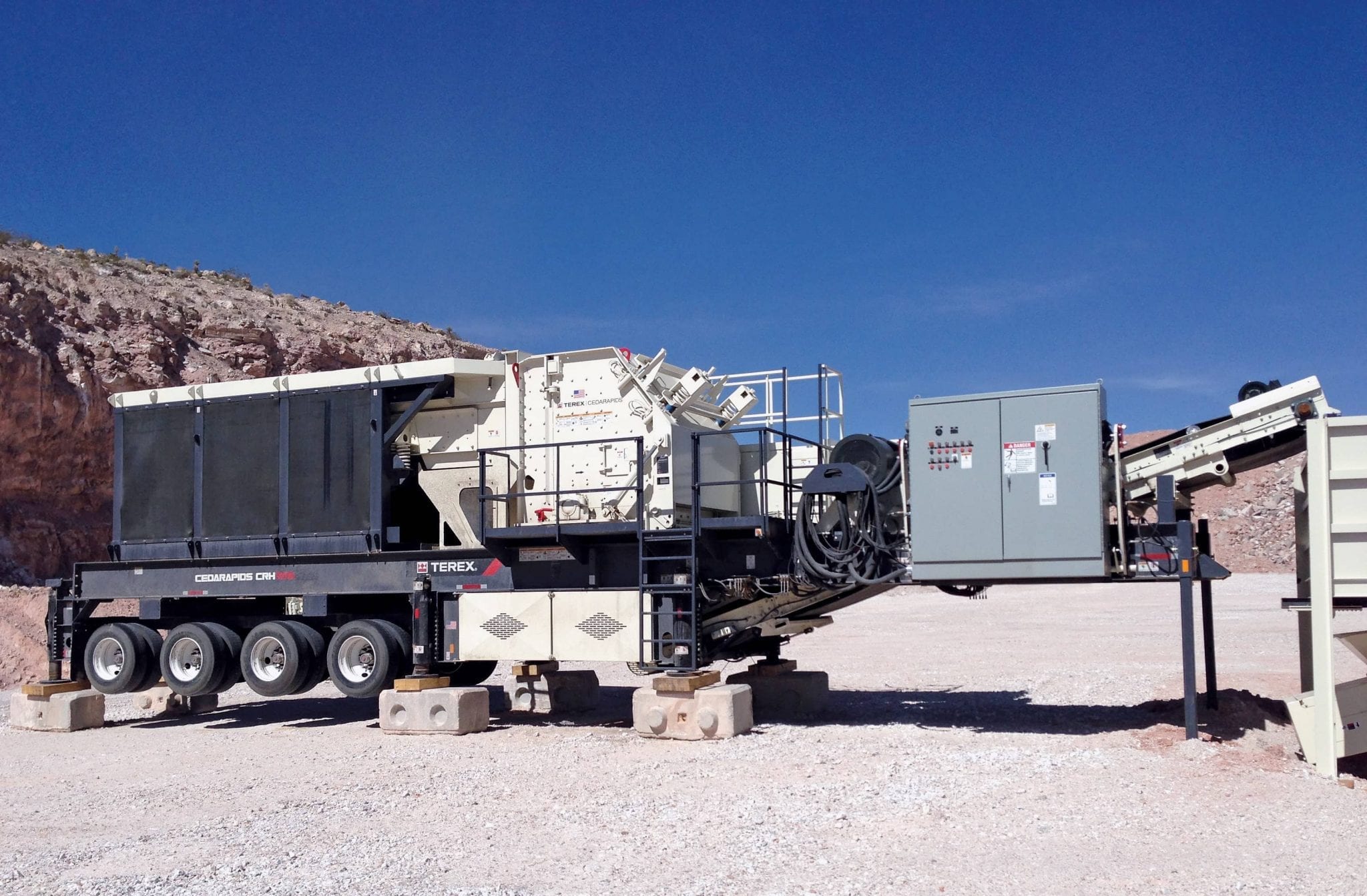 High production
The CRH1313R horizontal shaft impact crusher is designed with a high capacity IP1316 crusher with a 50" x 48" high inertia rotor. The large 50" diameter rotor can withstand and take larger bites on heavy feeds.
Quick set-up
Design features such as the patent-pending hinged return chute, hinged magnet support, and bi-directional metal reject chute, offer a quick and tool-less set up of the entire plant in one hour or less with no manual assembly or boom lifts required.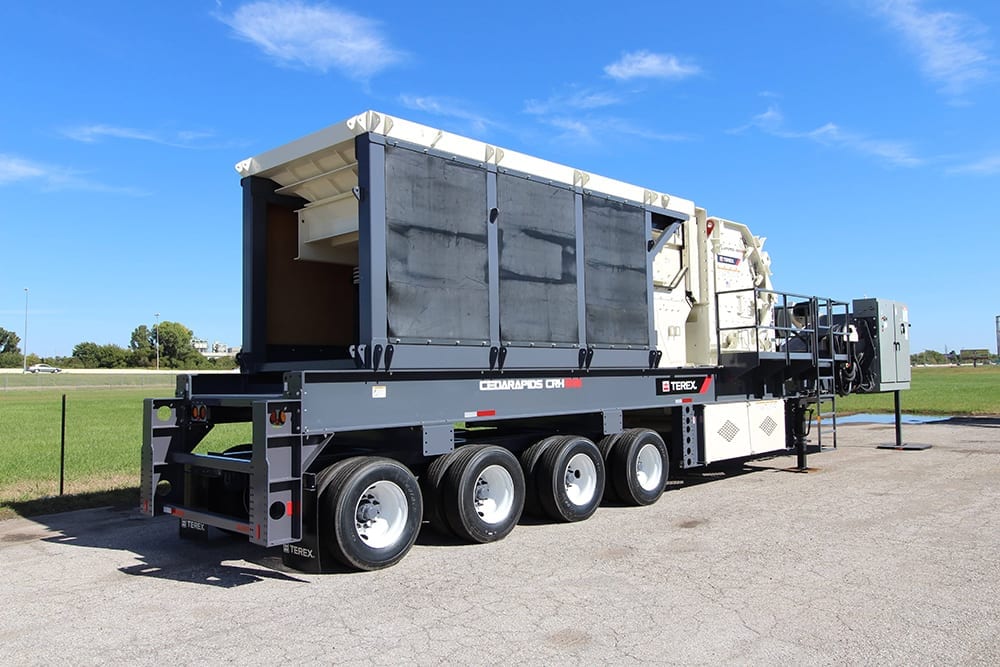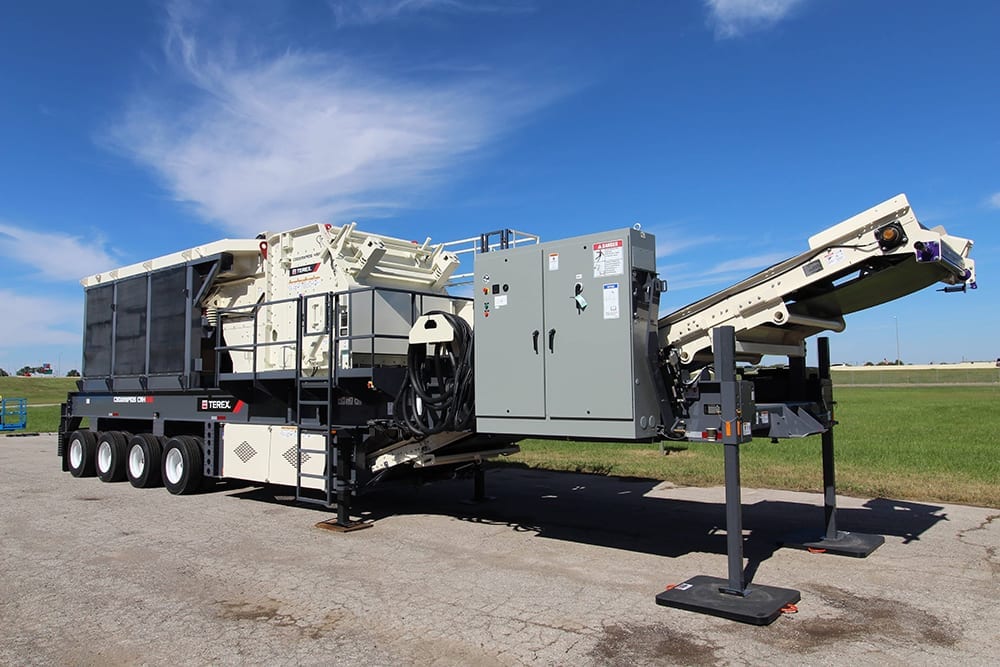 Powerful
The CRH1313R impact crusher is powered by a tier 4, 450 hp (335kW) diesel engine with a hydraulic clutch split drive to the crusher and generator. The high horsepower combined with an efficient direct crusher drive handles maximum production without bogging down.
Heavy-duty under-crusher conveyor
The heavy-duty 600 PIW vulcanized belt is 2x stronger than a standard 3 ply belt. It can handle high-velocity material discharge and provides a large discharge clearance.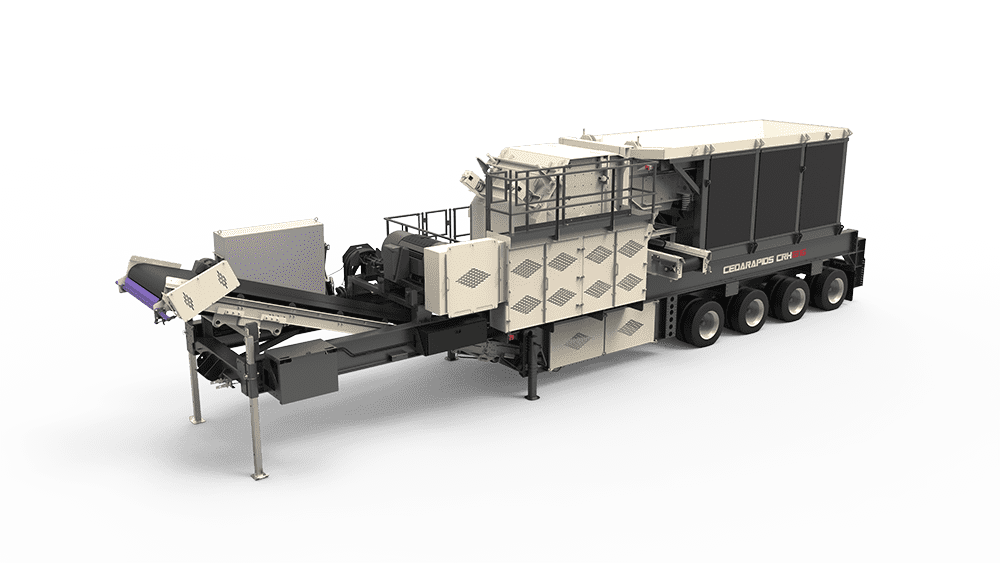 Centuries of experience
With almost 200 years of crushing and screening manufacturing experience, Cedarapids delivers rugged, field-proven crushing and screening solutions. Cedarapids® Crushing & Screening Plants offer the essential flexibility, control, and reliability to make the difference – whatever the application, wherever the location.
Field proven
Cedarapids® Crushing & Screening Solutions Cedarapids® provides a complete range of crushing and screening equipment to customers around the world operating in four key industries: mining. aggregates. demolition and recycling. To date they have thousands of plants operating througout the globe are known for equipment designs and technologies which are built to last.
Best-in-class engineering
"With Cedarapids®, you don't just get best-in-class engineering technology. You get the service, training and support to match. They understand owners needs to maximize productivity and control operating costs across the working life of every piece of equipment. This means you can count on engineering technology that delivers in terms of maintenance access, longevity, and cost per tonne."
Additional information
| | |
| --- | --- |
| Application | |
| Configuration | |
| Manufacturer | |
| Model | |
| New/Used | |