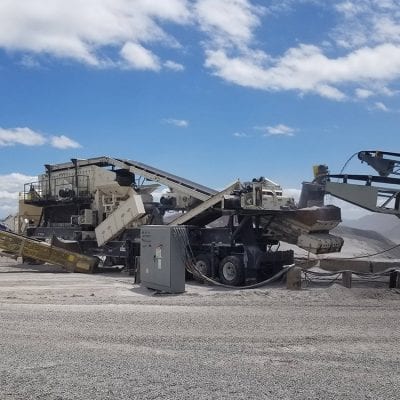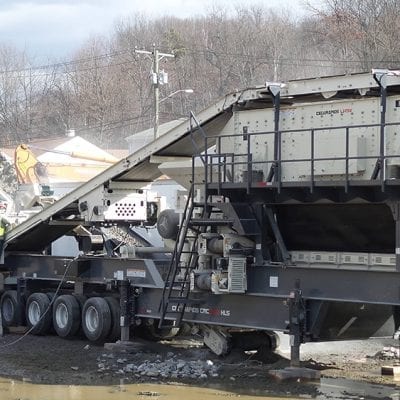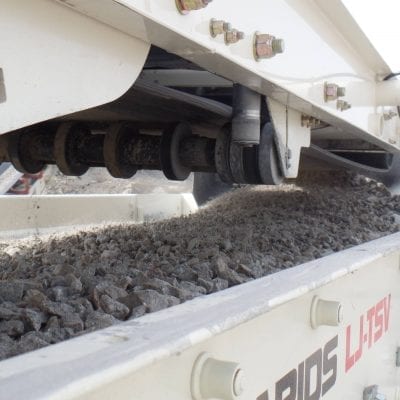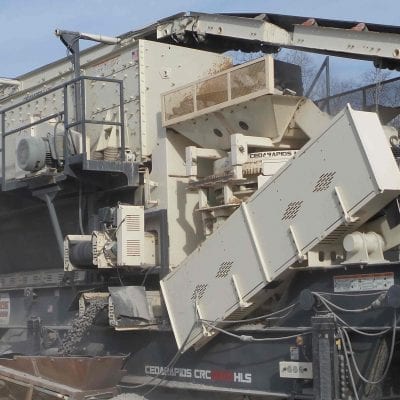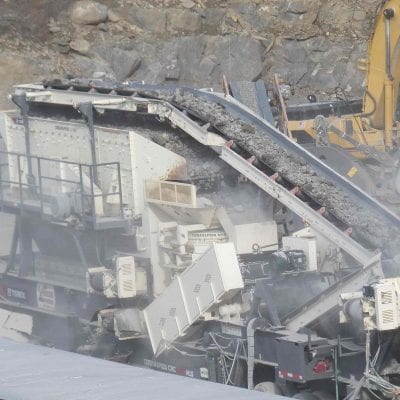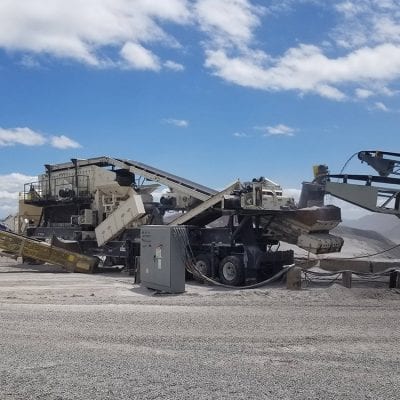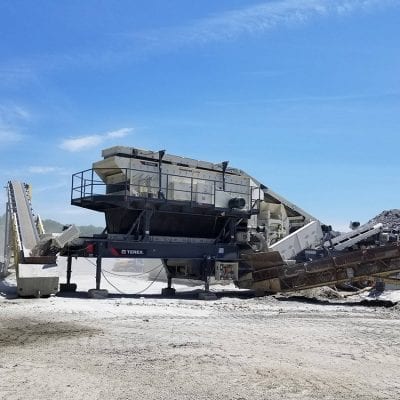 New equipment for sale
Cedarapids CRC380XHLS Portable Cone  Crusher Plant
Highly productive 300 hp cone crusher combined with a high lift screen (HLS) and integrated flow buffering
The CRC380XHLS plant is unmatched in productivity. Not only does this plant combine the high production MVP380X cone and the LJ-TSV6203 screen components but is unique in the industry with its High Lift Screen (HLS) and integrated flow buffering features. With these features, operators can take advantage of the cone's and screen's capabilities without needing to throttle back the feed for surges.
GET MORE INFORMATION
FINANCING
TECHNICAL SPECS

High efficiency MVP380X 300 hp (224 kW) cone crusher with ElJay® Rollercone® roller bearing
construction
Low profile 90° cone mounting combined with pivot drive adjustment maximizes drive performance and
life
LJ-TSV6203 triple shaft high g-force 3-deck screen
Patent pending High Lift Screen (HLS) system maximizes cone production and provides easy cone manganese access without removing screen discharge chute
Multi-position screen platform (operation, maintenance, travel) around three sides of screen; platform access provided by a fixed incline ladder with handrails
Oversize, quick-release cone surge hopper and overflow chute buffers feed variations
Drop style main frame for easy cone access and high performance belt drive
42" (1067 mm) wide, 25 hp (18.6 kW) wrap drive, main feed conveyor
42" (1067 mm) wide, 10 hp (7.5 kW) straight-line undercrusher conveyor with hydraulic lowered tail section
42" (1067 mm) wide, 7.5 hp (5.6 kW) underscreen fines conveyor with primary style belt wiper
Two 30" (762 mm) wide, 7.5 hp (5.6 kW) reversible cross conveyors discharge 41" (1041 mm) beyond frame
All conveyor belts are 3-ply with vulcanized belt splices
Unique blending gate system allows combining center deck with bottom deck AND bottom deck with center deck in 25% increments
36" (914 mm) wide, 7.5 hp (5.6 kW) reversible closed circuit transfer conveyor
Quad axle suspension
On-board gas powered hydraulics to run screen support, jacks and undercrusher tail drop
Hydraulic leveling jacks with front and rear support legs
Numerous maintenance and safety features: swing forward screen; no-fastener hopper removal; overhead conveyor crane port; hydraulic lowered undercrusher conveyor; ratchet cone drive adjustment; grease banks; easy access cone lube; multi-position screen platform (operation, maintenance, travel); incline ladder with handrail;
3-ply conveyor belts with vulcanized splices; cartridge cross belt flashing
Side mounted lockable storage box
4 axle configuration and 3+1 axle option provide portability almost any location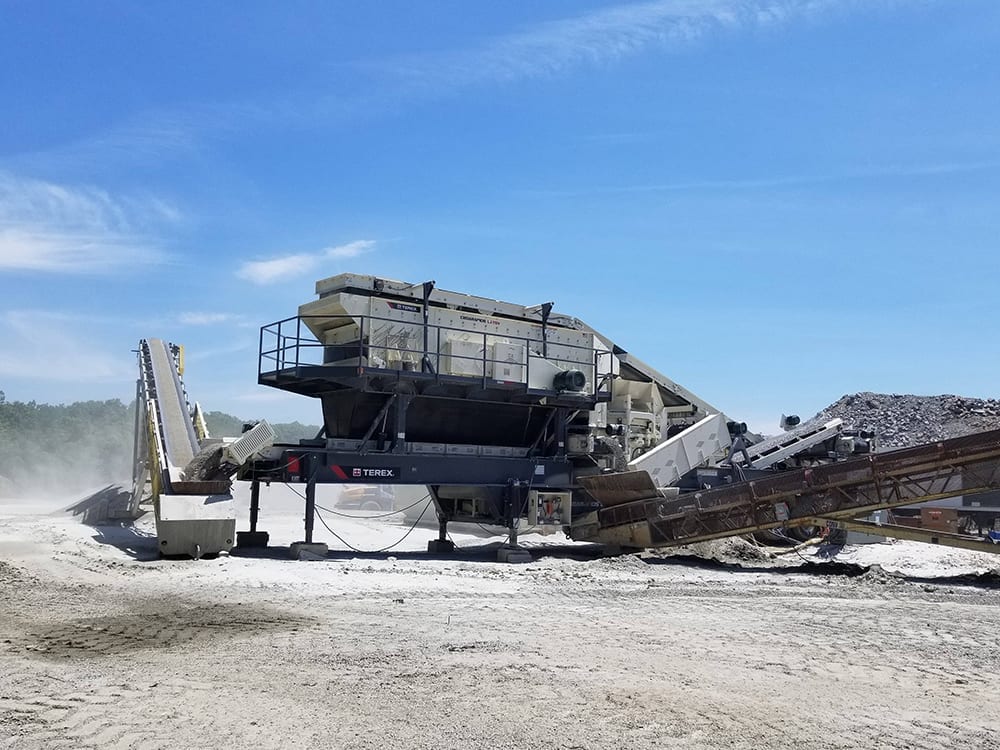 Smart 3-position screen support system
The CRC380XHLS crushing plant includes a 3-position screen support system with a low travel profile for a transport height of 14′. The high operation position provides maximum plant production and the intermediate maintenance position helps for quick manganese changes.
Maximum plant production
The High Lift Screen feeds over the top, instead of through, the cone hopper creating a head of feed material to force-feed the crusher. While the high feed position of the screen discharge allows the cone overflow chute to divert excess feed back into the circuit, providing maximum plant production.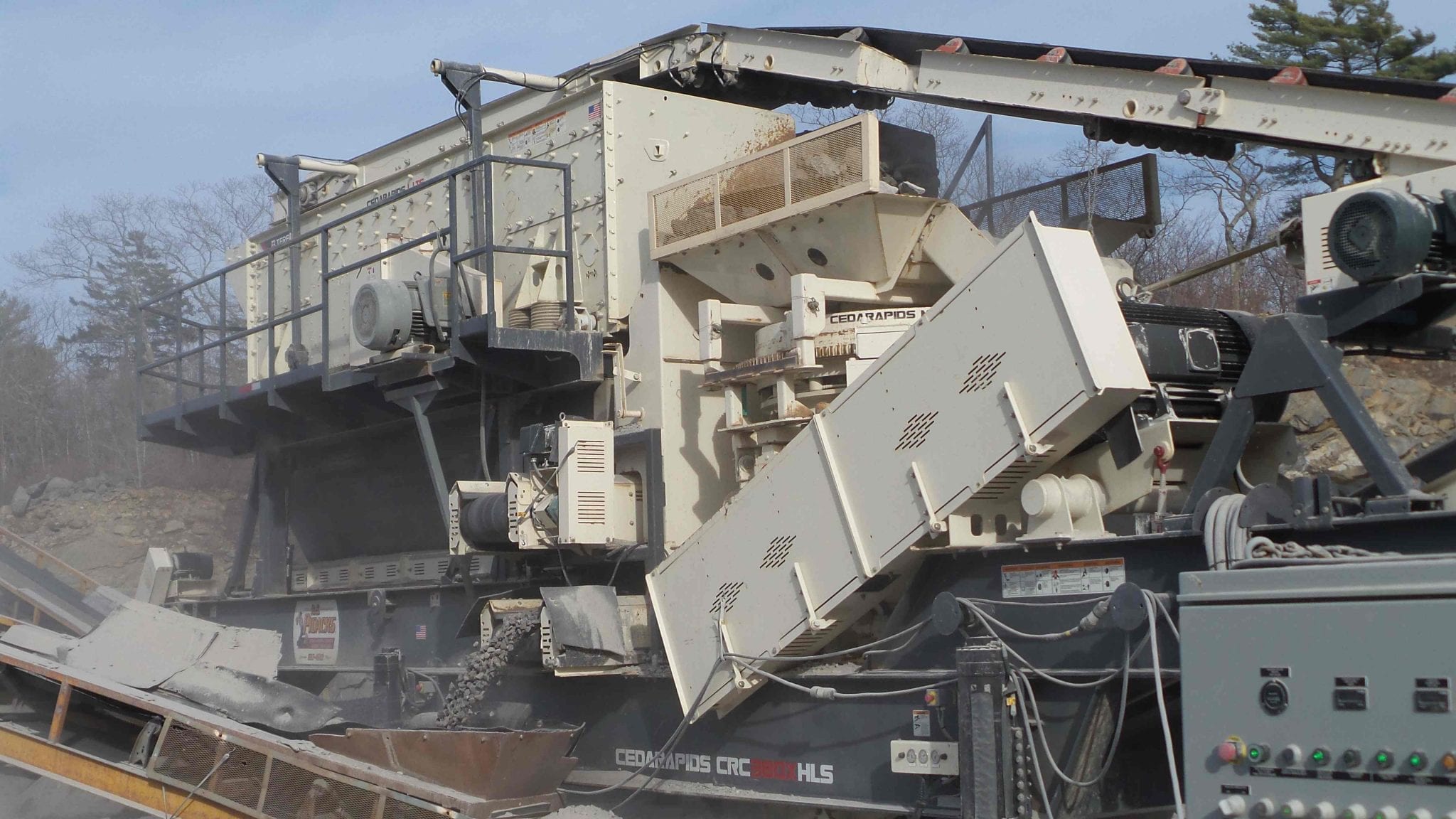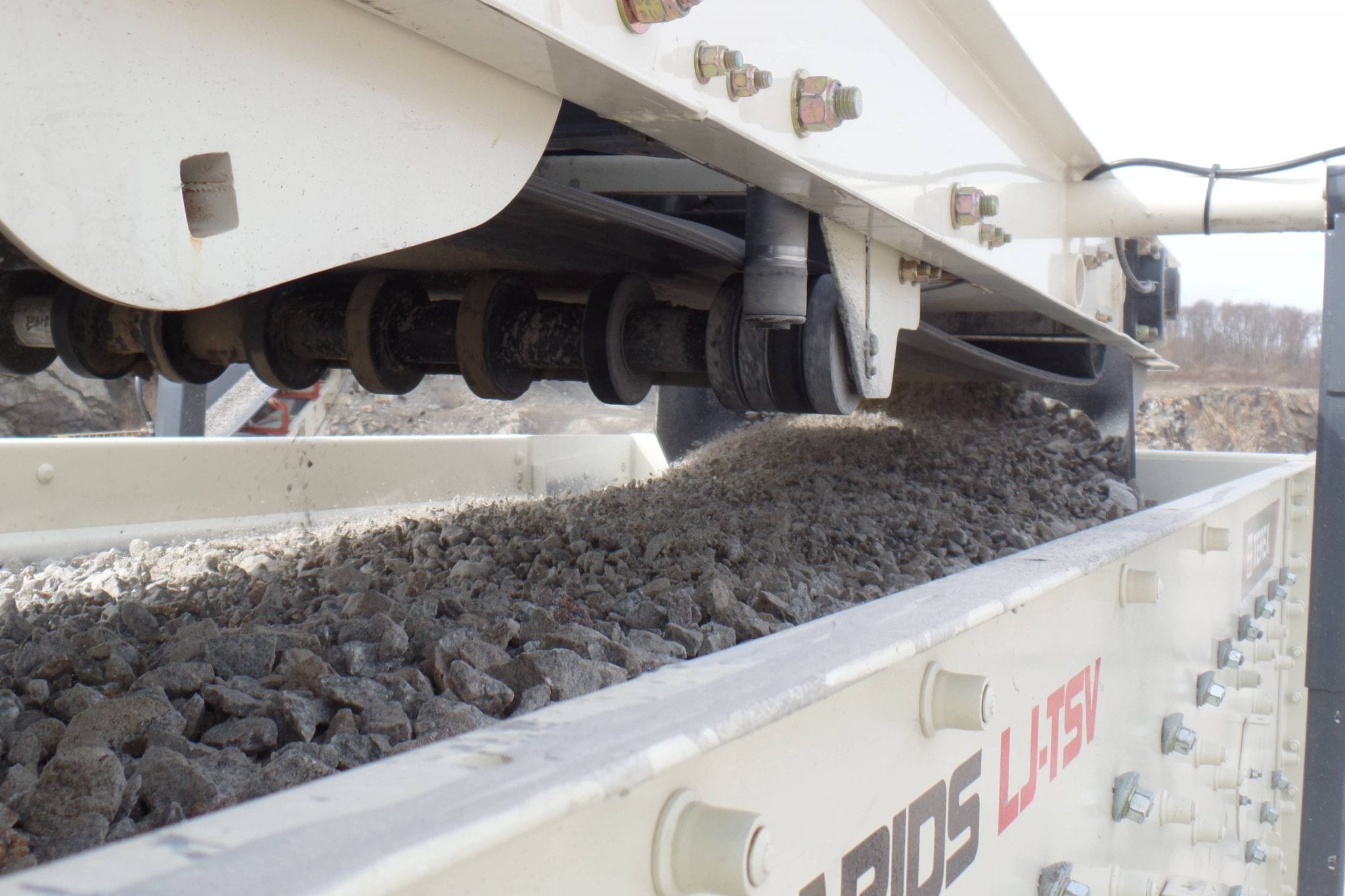 High capacity cross conveyors
The cross conveyors on the CRC380XHLS portable crushing and screening plant is designed with 30" wide reversible belts and a 7.5 hp motor to pull out heavy loads. The discharge extends up to 44" beyond the side of the frame.
Closed circuit
The CRC380XHLS combines the popular MVP380x cone crusher with a 6 x 20 triple deck high lift screen. This combination maximizes the performance of the MVP380x cone with an integrated surge buffering system for maximum uptime and production.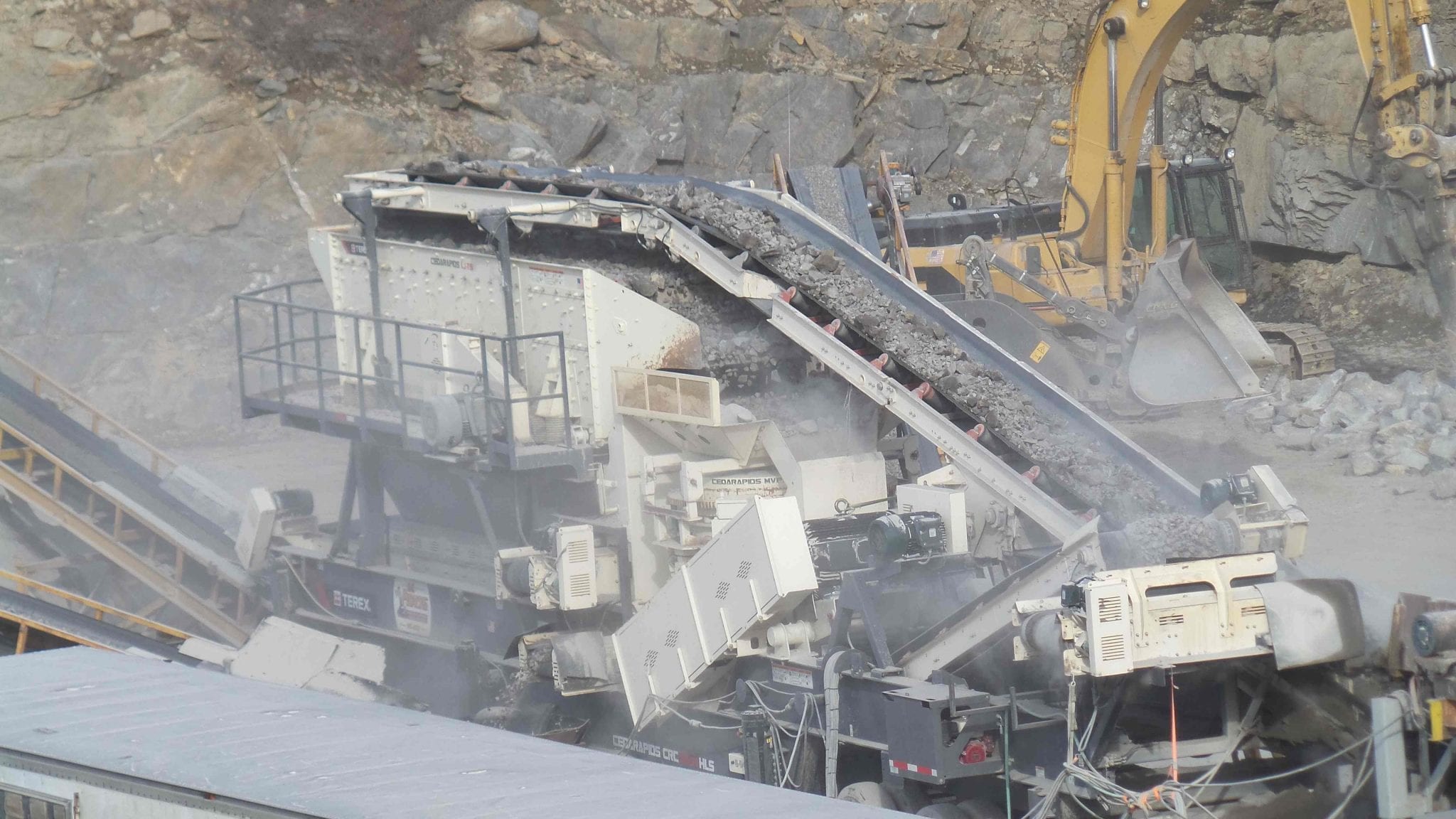 Centuries of experience
With almost 200 years of crushing and screening manufacturing experience, Cedarapids delivers rugged, field-proven crushing and screening solutions. Cedarapids® Crushing & Screening Plants offer the essential flexibility, control, and reliability to make the difference – whatever the application, wherever the location.
Field proven
Cedarapids® Crushing & Screening Solutions Cedarapids® provides a complete range of crushing and screening equipment to customers around the world operating in four key industries: mining. aggregates. demolition and recycling. To date they have thousands of plants operating througout the globe are known for equipment designs and technologies which are built to last.
Best-in-class engineering
"With Cedarapids®, you don't just get best-in-class engineering technology. You get the service, training and support to match. They understand owners needs to maximize productivity and control operating costs across the working life of every piece of equipment. This means you can count on engineering technology that delivers in terms of maintenance access, longevity, and cost per tonne."
Additional information
| | |
| --- | --- |
| Application | |
| Configuration | |
| Manufacturer | |
| Model | |
| New/Used | |